Day 3 of the 6th Fazza Para Archery Tournament in Dubai kicked off with team eliminations and finals matches.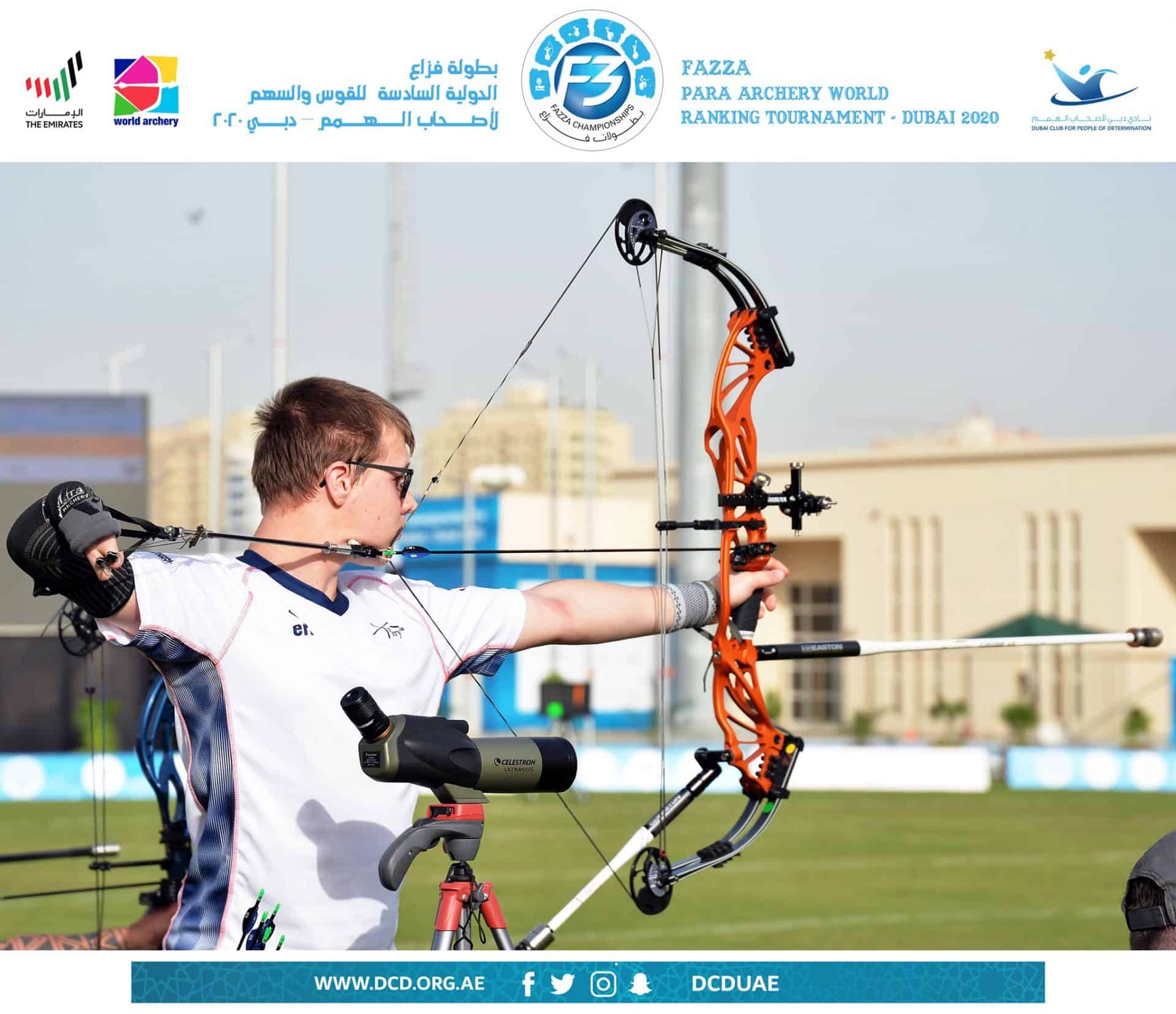 Highlights of the morning included the quarter finals Recurve Open Mixed Team event, which saw GBR's duo (David Phillips and Tania Nadarajah) beat Poland with a 5 - 3 score. Having made the semi-finals, Britain lost to Japan at the next stage, 6 - 2, just missing out on the bronze medal, taken by Turkey. Silver went to Ukraine and Japan took gold with their 6 - 2 finish.
In the Compound Open Mixed Team semi-finals, Britain's team (Nathan MacQueen and Jessica Stretton) emerged the winners when they met Turkey and shot to victory with 144 - 140. The pair went on to take GOLD in the finals, with a 155 - 150 score against Italy's Giulia Pesci and Alberton Simonelli.
In the W1 Open (Rec/Comp) Mixed Team gold medal match between Britain (Victoria Rumary and Martin Saych) and Italy, it ended in SILVER for Britain after a close final score of 134 - 132.
The evening events started with the W1 Individual Medal Matches. GBR's Victoria Rumary, who beat the Russian Elena Krutova in the semis, was shooting against Japan's Aiko Okazaki in the Women's W1 Open (Rec/Comp) gold medal match. The exciting head-to-head ended in victory for Japan and another SILVER for Britain following a 115 - 111 score.
Click here for full details of the day's action, and check back tomorrow for the results of the Recurve and Compound Open Individual medal matches.