William Pike is the new junior recurve World Archery Field champion of the world!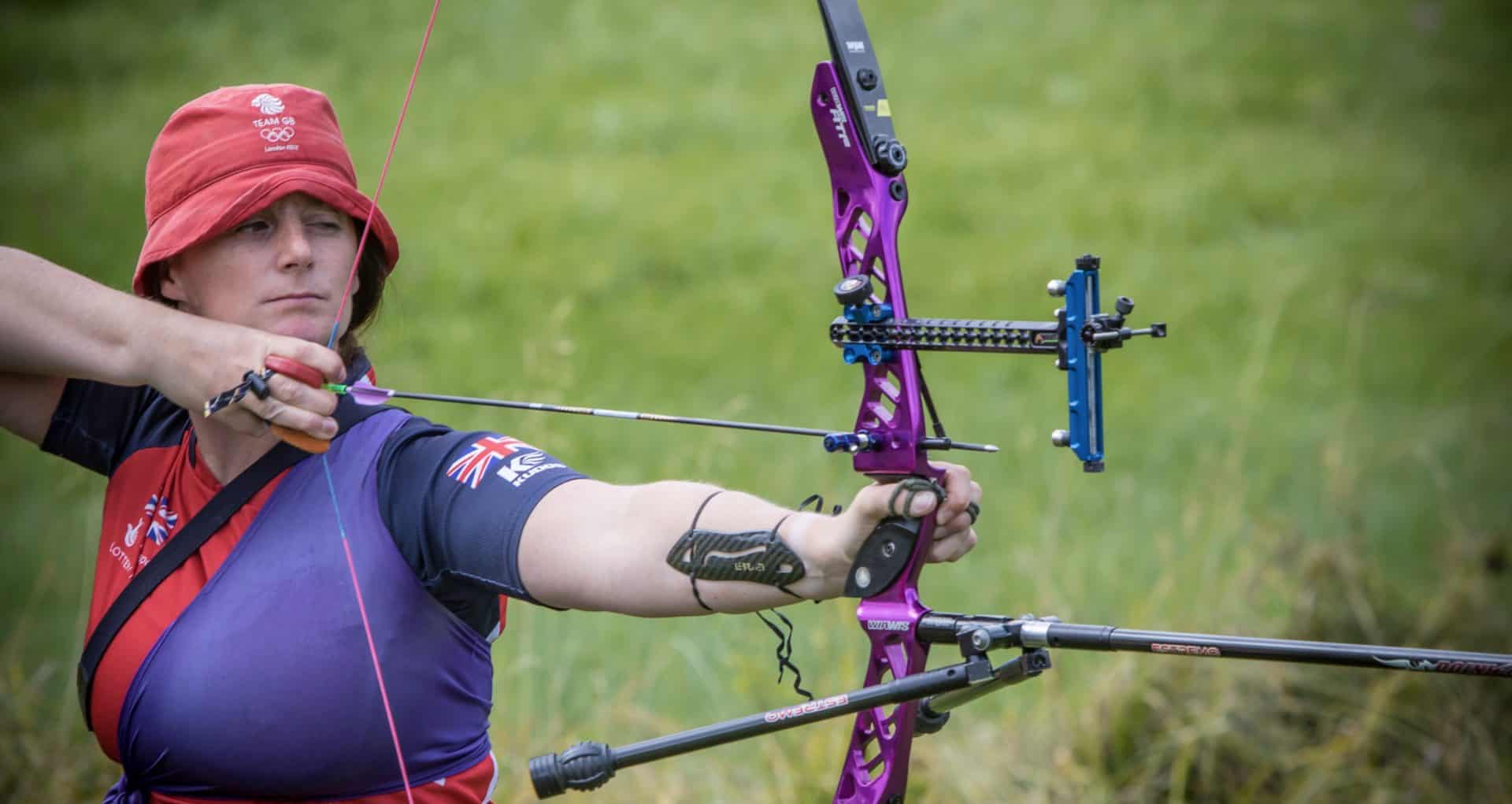 William qualified in eighth place and saw off Romania's Cosmin Frai 80-63 and Croat Alen Remar 86-82 to book a showdown with Josef Scarboro. He made short work of the American, winning 93-85, and of Slovenian top seed Ziga Ravnikar.
His 57-53 victory put him into the gold medal match and he led from the start of the gold medal match in in Cortina d'Ampezzo today, fighting off an attempted comeback by Dutchman Willem Bakker to take the title with a score of 53-49.
You can watch William win the title here. The action starts at the 2-hour mark.
Naomi Folkard was also shooting for gold after defeating teammate Bryony Pitman in a shoot-off and Italy's Jessica Tomasi 59-52. That brought her face to face with Lisa Unruh. Their last title showdown was at the World Games in 2017. That went to a shoot-off with the German eventually taking gold.
This time, Unruh edged ahead from the start to claim the title but the Briton finished in style with a final four to take silver.
You can watch the match here. Scroll through to 1:21.
Compounder Hope Greenwood just missed out on the individual semis. The fifth seed beat teammate Hannah Brown - who had just survived a shoot-off - 98-87 and saw off Italy's Anastasia Anastasio 101-97 to face Carolin Landesfeind. Hope scored 92 but the German went five points better to go through and will shoot in the bronze medal match.
And two of our teams came so close to bronze. Hope Greenwood, Jessica Nilsson and Bryony Pitman defeated France 50-49 but were beaten to the gold medal match by Germany. That left them facing Slovenia who took bronze with a 57-51 win. Juniors Sophie Benton, Rebecca Lennon and Megan Tinker lost out to Sweden in the semis and to the USA in the battle for bronze. Patrick Huston, Jason Meehan and Chris White lost 55-58 to Italy and juniors Tom Mehaffey, William Pike and Jake Walsh fell 46-51 to Sweden.
In the rest of the individual results, recurver Patrick Huston lost 89-92 to Sebastian Rohrberg of Germany and Mark Nesbitt went down 76-90 to Slovenian Miha Simec. Junior Joe Fairburn beat David Fredriksson of Sweden 81-70 but was then edged out by Bakker, losing 84-85. Megan Tinker beat Arianna Santiago 73-42 but then fell to Italy's Sara Nocetti 76-83.
Compounder Thomas Duncan was beaten 100-95 by France's Fabien Delobelle while Chris White lost 94-102 to Fabio Ibba of Italy. Mikael Anderle of Sweden ended Dean Hamilton's hopes, with a 97-95 win. Daisy Clark defeated Austrian Bettina Wildmann 94-88 but then fell to Germany's Katharina Landrock. Junior Rebecca Lennon saw off Austrian Katharina Wildmann 90-79 but was then beaten 96-94 by Germany's Teresa Wellner. Abbie Spinks lost 89-95 to Sunniva Lislevand of Norway and Jake Walsh was beaten 104-98 by American Eli Hughes.
In the barebow competition, Jason Meehan beat teammate James Annall 75-72 but was then halted by Austria's Alois Steinwender, losing 67-78. Mark Robertson was beaten 82-77 by Ben Rogers of the USA. Another American, Jenifer Stoner, ended Victoria William's hope, beating her by two points, while Jessica Nilsson fell 57-74 to Stine Asell of Sweden. Angela Cowan was beaten 75-57 by Rosa Minyano Miquel of Spain.
You can find all the results here.
Above: William Pike with second-placed Willem Bakker and the bronze medallist, Ziga Ravnikar. Picture: World Archery