We're all used to staying at home for our holidays, and if you need some inspiration to keep off the couch, read on!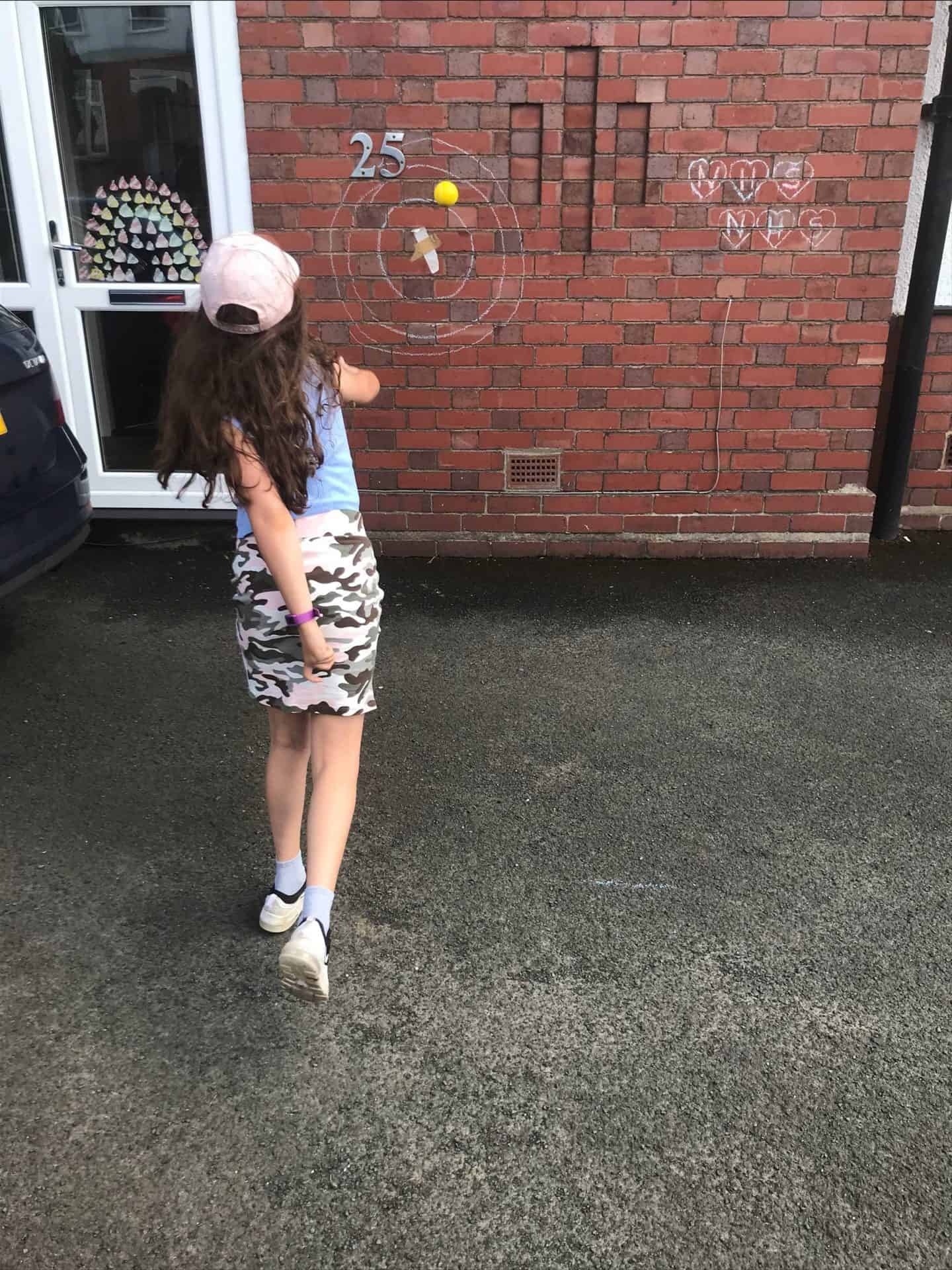 Last year, Archery GB worked with the School Games to create activity cards that help develop children's coordination, focus and patience - some of the important skills and techniques used in archery.
They're simple exercises that can be done indoors or outside, if you can brave the recent cold weather!
Hit the Gold
Improve your aim (and your mental arithmetic) with this fun throwing game. It's harder than it looks!
Watch Samantha, our Archery GB academy athlete, show you how it's done!
[caption id="attachment_25480" align="alignnone" width="225"] Above: Hit the Gold challenge[/caption]
Bucket Challenge
This ball game really tests your aiming skills. It'll develop your sense of distance, and show how patience and persistence can really pay off.
Watch Samantha, our Archery GB academy athlete, show you how it's done!
Record your success and see how others did!
Upload a video of your challenge to the Topya 2020-2021 School Games Active Championships website. The School Games Active Championships is a national activity campaign to help young people across the UK stay active using the video-based platform powered by TopYa. Users will access a video library of challenges with new ones being released every week.
Remember to keep up to date with activities through social media using the hashtag: #StayInWorkOut
Back to school
For the teachers out there, archery is part of the School Games, which is funded by Sport England National Lottery funding and delivered by the Youth Sport Trust. Visit the archery page of the School Games website for more information, including some downloadable archery team challenge ideas, ready for when conditions allow.
Win a Arrows soft archery kit
Don't forget to enter our soft archery kit competition, in partnership with Clickers Archery.
Find out how to enter here.