Did you attend the National Clout event in York on Saturday? Organiser Andrew Neal reports on the action-packed day.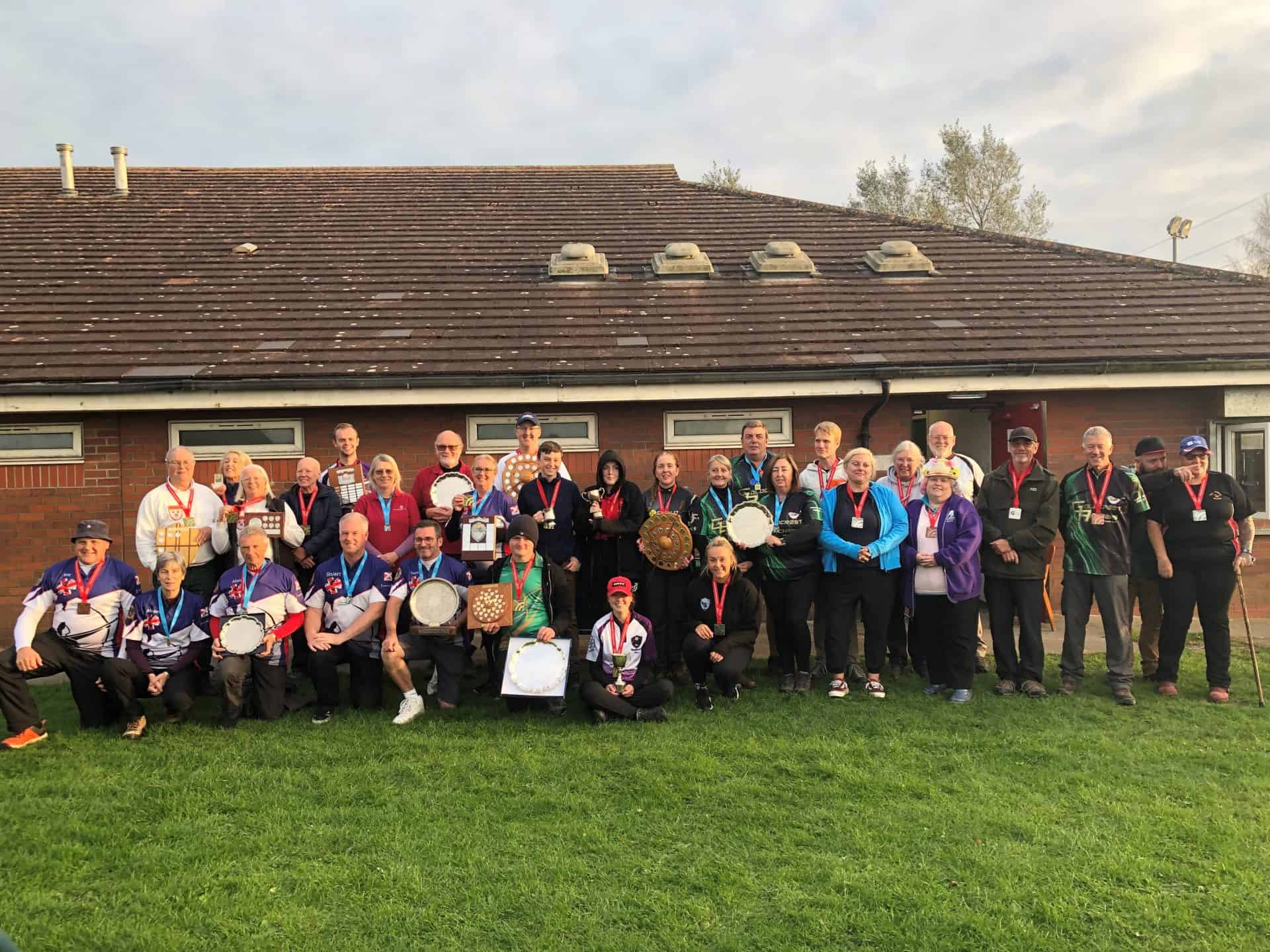 Archers showed their appreciation for the return of the National Clout Championships in York on 16 October with a huge cheer! Entry numbers were slightly higher than those of the 2019 pre-pandemic championships, which just shows how keen clout archers are to get back to competition.
The new venue at York looked splendid on a cold Saturday morning, with the day blessed with little or no wind. Unfortunately, conditions proved to be testing with no record claims made, but there were plenty of tassel awards. A few archers retained their titles held since 2019 while others saw new names added to the trophies.
The day was very successful throughout which can be summed up from some of the comments made afterwards. The feedback covers the whole weekend of shooting, which saw the inaugural Tassel Scheme Championships on the Sunday, following the Archery GB Clout Championships on the Saturday.
And the archers said...
Â"On behalf of Assheton Bowmen, a big thank you to Andrew, York AC, the organisers, judges and all the archers for a fabulous weekend's clout shooting. It was so good to meet up with old friends and make new ones on target 5."
Â"Thank you on behalf of Woodford Archers, to all concerned, for a great weekend. See you all soon we hope."
Â"On behalf of Waterside Archers, a huge thank you to Andrew and everyone involved in running this weekend's clouts. A very enjoyable time was had by all. Thanks also to everyone else for excellent company this weekend and we hope to bring a few more from the sunny south coast next year!"
Â"Thank you everyone for making my first nationals an amazing experience."
Â"A big thank you to Andrew and the team who made the National Clout and tassel tournaments the fantastic competitions they were. I haven't been shooting clout that long and it is wonderful to feel part of this wonderfully mad community."
Â"What a fab weekend with crazy friends. Thank you Andrew Neal for a great weekend of competitions."
Â"Well, what can I say other than I've had a blast at the National Clout Champs and the first tassel champs at York this weekend. Huge thanks to Andrew Neal and everyone behind the scenes to make events like this happen, and to the whole clout community."
Results
You can see the results of the National Clout Championships here and in the Documents section below.