The third day of the Indoor World Series is coming to an end with live results coming in.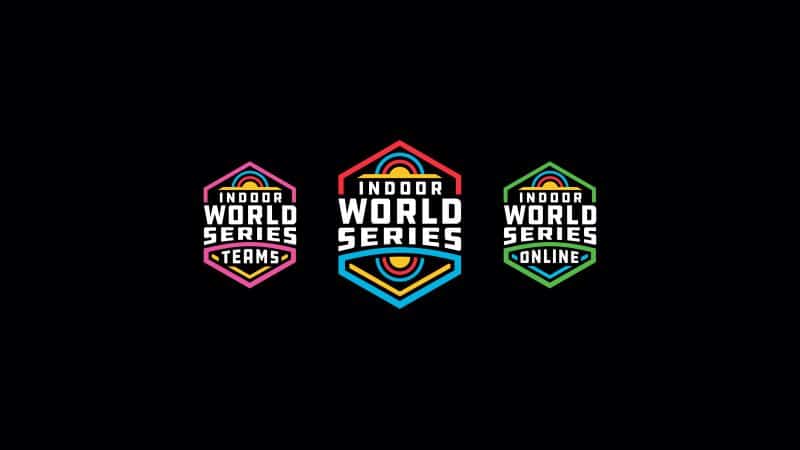 After yesterday, more scores from British archers have come in for the third and final day for the Indoor World Series Online - December. Over all of the division, currently, there are six archers from Great Britain that are ranked within the top 20 in their divisions. Currently, there are the following scores submitted per division:
Recurve Men - 1307
Recurve Women - 760
Compound Men - 810
Compound Women - 355
Barebow Men - 674
Barebow Women - 224
As with yesterday, rankings are correct at time of posting but might change until final results are published.
Recurve Men
72 - Joe Becker - 578
85 - Tom Hall - 576
132 - Monty Orton - 570
167 - Michael Byford - 565
211 - Richard Buckner - 558
263 - Chris Norburn - 552
273 - Michael Klein - 551
279 - Darron Rose - 551
286 - Colin Simpson - 550
318 - Leigh Hadfield - 547
376 - Adam Miller - 540
384 - Ian Finlay - 539
461 - Steven Allam - 530
510 - Robert Wilde - 525
513 - Ian Burton - 525
532 - Matthew Greetham - 523
534 - Stephen O'Connor - 523
557 - Christopher Woodgate - 520
564 - Jonathan Phillips - 519
570 - Lee Meacock - 519
588 - Kyle Maddison - 516
615 - Mel Tan-Richardson - 513
622 - Tim Peers - 512
628 - Rob Aldridge - 511
632 - Leslie Day - 511
635 - Daniel Sanchez Pombrol - 511
652 - Edwin Jones - 507
663 - Kim Pegrum - 506
686 - Ru Barlow - 503
691 - Timothy Hastie - 503
724 - Stuart Walker - 498
761 - Maxwell Oakley - 491
763 - David Lyn Hall - 491
790 - Andi Cooper - 485
952 - Daniel Sims - 447
994 - Subramani Shanmugam - 438
1002 - Joshua Phillips - 435
1080 - Samuel Birdsall - 402
1160 - Graham Hadfield - 358
1205 - Robert Lyons - 306
1272 - Callum Piggott - 188
Recurve Women
16 - Jaspreet Sagoo - 582
43 - Penny Healey - 572
106 - Lauren Rawlings - 556
164 - Megan Costall - 541
166 - Deborah Geddes - 541
195 - Rachael Sanders - 533
207 - Antje Frotscher - 530
222 - Cheryl King - 527
223 - Wendie King - 527
243 - Melanie Bebbington-Trengove - 522
258 - Alethea Russell - 517
267 - Anahi Ayala Iacucci - 516
299 - Leigh Hewitt - 507
348 - Karen Bryan - 495
399 - Li Cawell-sou - 481
429 - Veronique Oakes - 472
460 - Mollie Perrett - 461
476 - Donna Mills - 455
591 - Hayley Wickens - 394
596 - Rachel Pollard - 391
Compound Men
48 - Louis Perkins - 589
58 - James Mason - 587
86 - Simon Scott - 584
143 - James Cornford - 579
155 - Robert Hall - 578
187 - Oskars Lock - 575
199 - Derek McKay - 574
290 - Andrew Scott - 567
307 - Callum Platt - 566
340 - Andy Pollitt - 564
341 - Jay Saunderson - 564
373 - David Swart - 562
382 - Jacek Pedziwiatr - 561
397 - Stephen Haynes - 560
453 - Arron Bainton - 557
515 - Francis Rocha - 552
541 - Terry Morris - 549
608 - Alastair Shields - 541
666 - Derek Whittingham - 531
722 - Jordan Richards - 519
Compound Women
1 - Bayley Sargeant - 595
7 - Ella Gibson - 590
17 - Layla Annison - 584
43 - Susan Corless - 576
64 - Faye Mcinnes - 570
87 - Claudine Jennings - 567
92 - Robyn Geddes - 566
132 - Victoria Flanagan - 559
164 - Angela Perrett - 553
324 - Hannah Bevington - 478
Barebow Men
29 - Steve Oakley - 540
103 - James Annall - 510
136 - Glenn Pringle - 500
147 - Colin Allan - 495
165 - Heath Perrett - 489
181 - Oliver Hicks - 487
185 - Martin Butler - 486
190 - Paul Kingston - 483
214 - Andrew Kelly - 479
251 - Peter Lowe - 471
275 - Imran Rehman - 468
279 - Ted Cock - 467
305 - Lee Wainwright - 463
359 - Andy Baller - 449
373 - Peter Rose - 445
385 - Glenn Todd - 443
420 - Hayden Cook - 431
500 - Henry Barnett - 401
525 - Keith Whittaker - 389
Barebow Women
13 - Joanne Walker - 514
18 - Carole-Anne Seez - 510
26 - Romaine Mehaffey - 497
29 - Kathryn Morton - 496
35 - Helen Brown - 489
79 - Amelia Chumber - 442
91- Angela Cowan - 434
119 - Emily Williams - 419
128 - Catherine Whyte - 414
130 - Mandie Elson - 410
159 - Rukhsana Latif - 376
194 - Amanda Rose - 294
Full results can be found here: https://worldarchery.org/competition/22962/december-indoor-archery-world-series-online#/