Records tumbled as our Junior Masters gathered to test themselves against Britain's best during two days of intense competition hosted by Oxford Archers and sponsored by Wales Archery Specialists.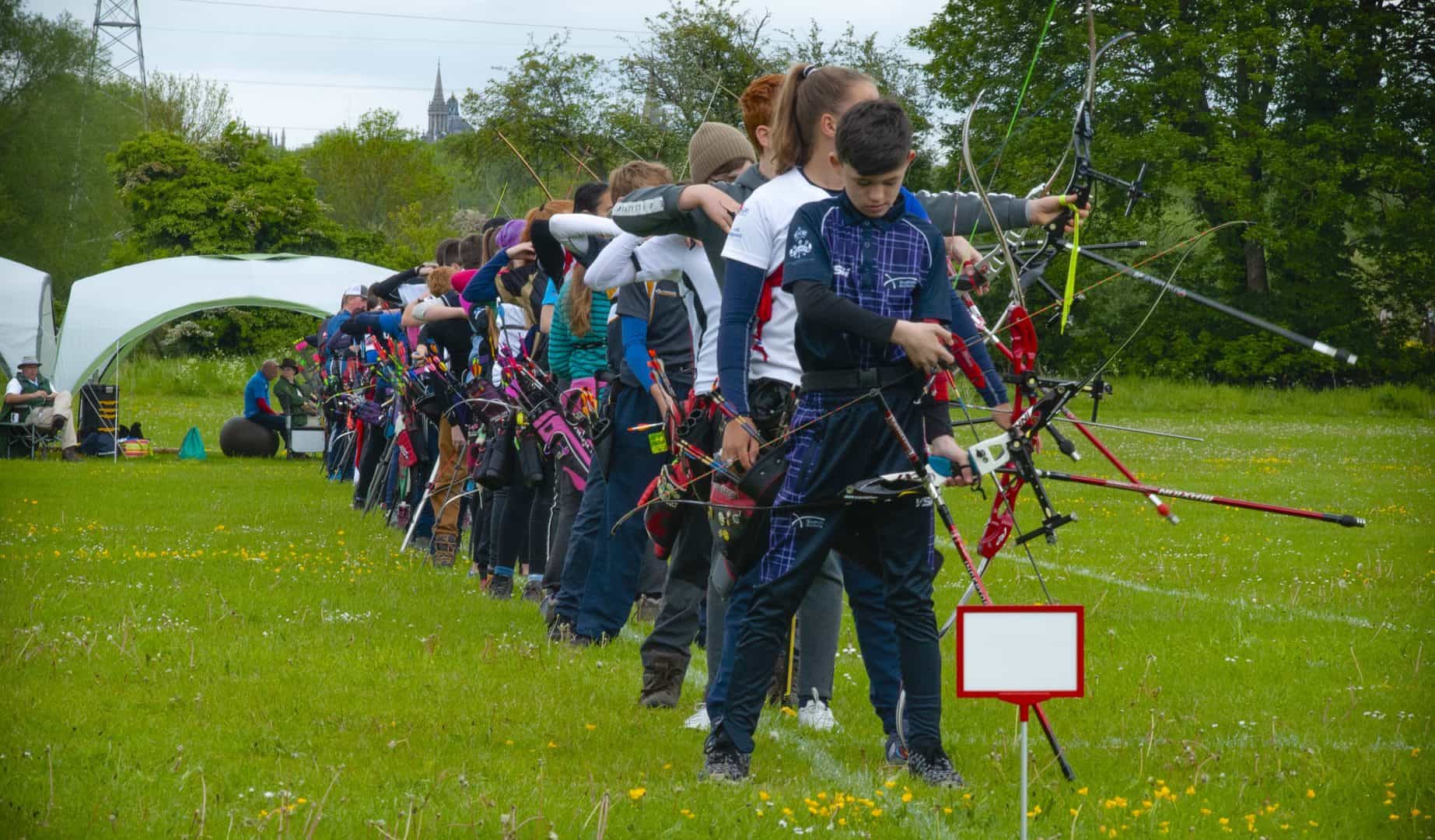 Among the UK records being claimed (still to be ratified) were:
Under 12s: Chloe Scott (compound) and Megan Havers (recurve)
Under 14s: Emily Summers (barebow)
Under 18s: William Thomas (longbow.
World Archery Target Awards claims: recurver Ella Perring and compounder Thomas Lane
The champion of champions title went to Lewis Haslam with fellow under-21s compounder Hallie Boulton in second spot. Discipline winners included:
Recurve: Megan Havers and Jonathan Ralston
Compound: Lewis and Hallie
Barebow: Emily Summers
Longbow: Molly Joyce and William Thomas
The top archers in each age group were:
Under 12s: Jonathan Ralston (recurve)
Under 14s: William Liversidge and Heike Palmer (recurve)
Under 18s: Monty Orton and Freya Palmer (recurve)
Under 21s: Molly Peters (recurve), Lewis Haslam and Hallie Boulton (compound)
The following age group champions were in single archer groups so had no match play: Megan Havers (U12 recurve), Chloe Scott and Alfie Ridding (U12 compound), Molly Joyce (U14 longbow), Emily Summers (U14 barebow), William Thomas (U18 longbow) and Sarah Idziaszczyk (U21 barebow).
You can find the full ranking round results here. And you can download the results below.
Picture: J&S Shoot Photography