After a very positive Big Reopening, and with lockdown measures easing even further, we're looking forward to a great summer and welcoming new members into the sport.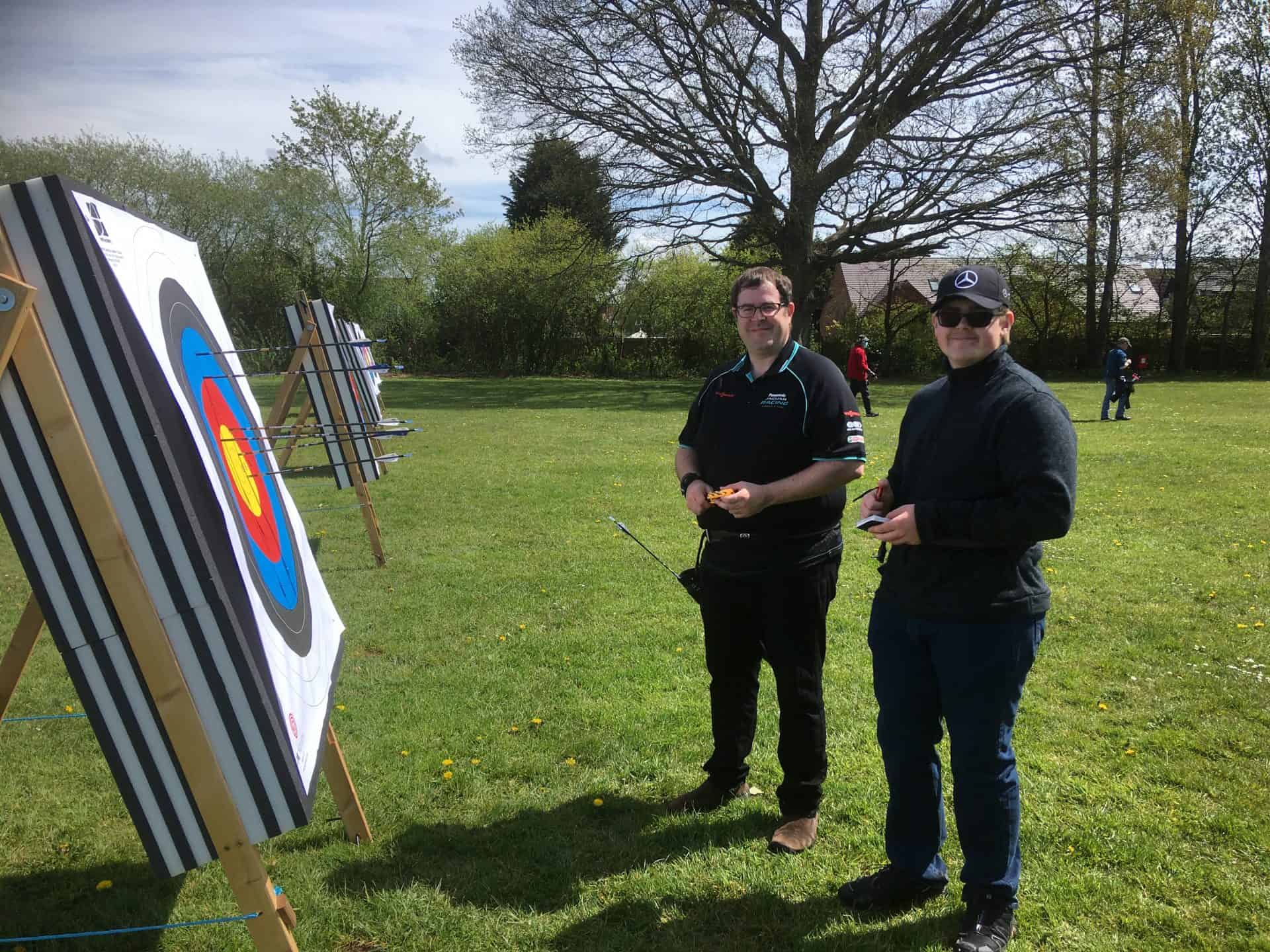 Did your club take part in the Big Reopening last weekend? Forty-five clubs signed up to take part in the event and despite some bad weather, a good time was had by all!
Activities ranged from online quizzes, sponsored shooting, picnics and socials, a beginners' course presentation, target games, work-party days, shooting sessions, and competitions.
Big Reopening feedback
In a shooting session at the Big Reopening at Redhill Archers, in South Birmingham, Mark and William Roberts (pictured above) were easing back into shooting. William, aged 15, said: Â"My archery is important to me; it's a lovely feeling to be back out on the line."
Chrissie Mortlock, Secretary of Bowmen of Rutland, said that 27 people had taken part in their planned activities, and summarised: Â"It was a good event, it inspired and motivated us to do a club shoot, socially distanced, and to have a virtual presentation which we would not have done if it hadn't been for the Big Reopening.  There were many comments about how nice it was to shoot with other people at the ground. Even though they were in different lanes and distanced, it was lovely to see them."
Sixty-one people took part in activities at A C Delco Bowmen. Club Chair, Graham Hadfield, said: Â"We had the local Scout/Cubs and Beavers leader come along after being invited to a taster session, and we are now talking about evening sessions for them at the club. A few signed up straight away for beginners' courses. Also the Inter Club competition generated a great deal of club pride and members wanted to get involved and be part of the club community again. Next we are looking to contact more of the local community and interact with local businesses and media."
Big Week and Big Weekend action plan!
Clubs can now register to run an event as part of the Big Week (5-9 July) or Big Weekend (9-11 July). Please sign up here!
Sign up for a free webinar designed to support you as you plan how your club will engage with new members this summer, including the Big Week and Big Weekend. The webinar is called: 'Monday Natters: Have-a-go events & Open Days' and will take place on Monday 24 May, from 7-9pm. Please sign up through the members' portal.