Covid has done a number on many sports clubs across the country, with some shutting their doors for good and others reporting a significant dip in members. And, with no end in sight to the cost of living crisis, people are having to consider whether their membership is practical. So, with everything working against them, how can archery clubs not just retain but grow membership?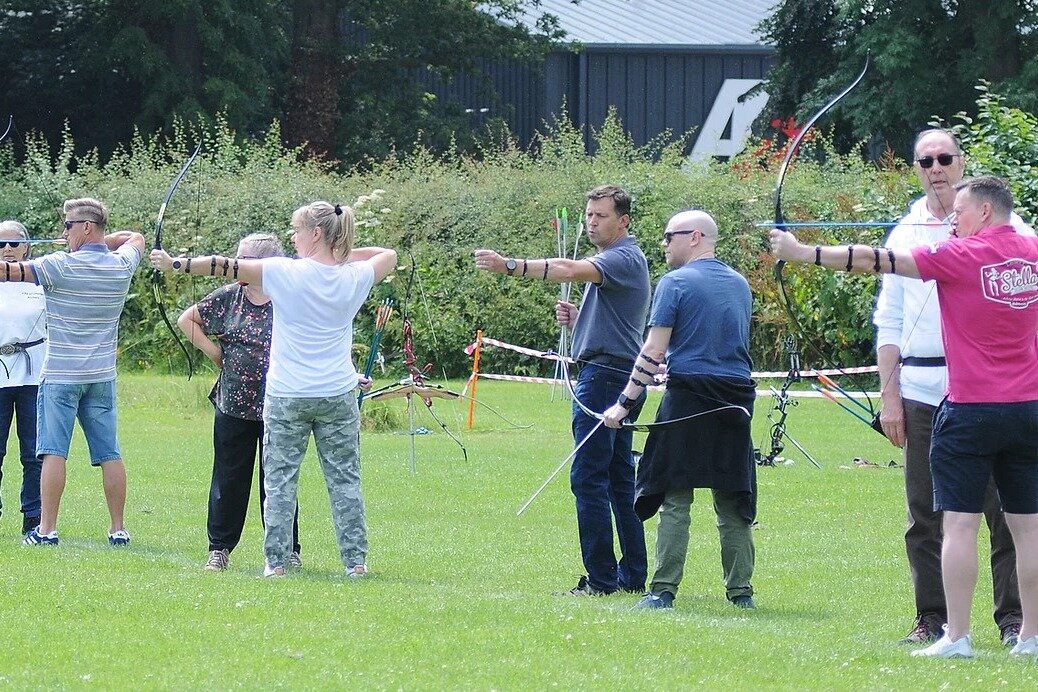 We looked at a number of club to find out what they're doing to keep members – both old and new – happy and attending sessions.
At Goldcrest Archers, they have specific schemes for their juniors, including a badges scheme that starts at five yards and goes up to 20 yards to help juniors celebrate reaching these milestone distances. They also run a specific junior night, which started with just three juniors but has since grown to 12 in the last three months. These sessions allow the juniors to relax and enjoy shooting amongst their peers.
One of the club volunteers, Andy, always engages the beginners in a scoring exercise. Using the imperial scoring system, the club use a dedicated lane, moving the bosses from 5 to 20 yards as needed based on age. They take the individuals through what they do, explain the scoring system and how to fill in a scoring sheet. The club have noticed a lot of engagement in shoots as a result and it has also helped individuals gauge where they are in the sport.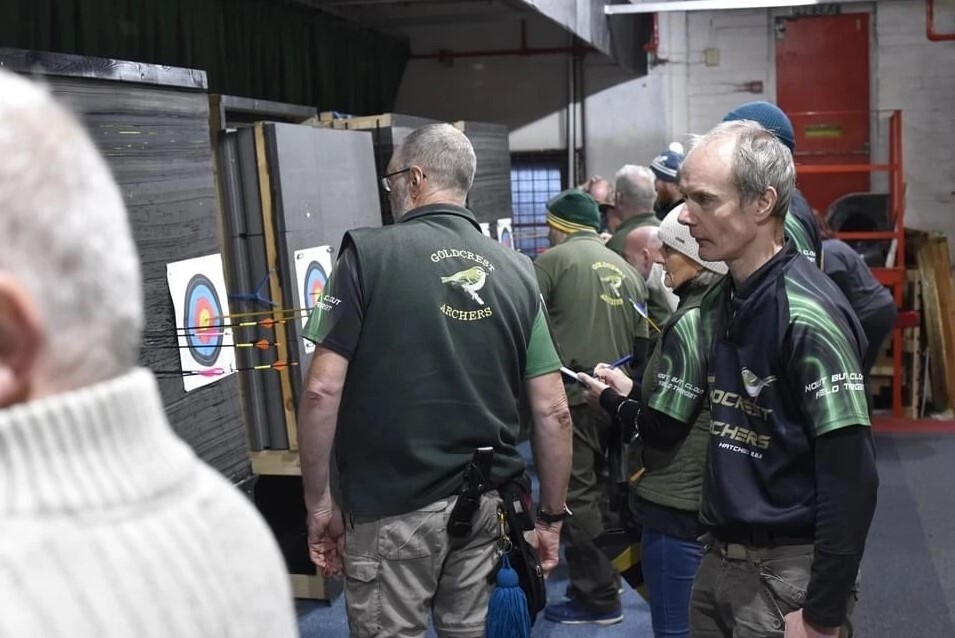 Wigan and Orrell Archers give their beginners an information pack that includes information on how to join the club, kit lists, how to book sessions and details about the club's 252 scheme. In doing so, they ensure that their beginners all have information they need to start getting involved in club life and, for those new members who are too shy to or have anxiety around asking questions, the pack helps to breakdown any barriers that might be stopping them enjoying club life.
At Rugby Archers, they have begun running monthly fun shoots for all members to attend. They find that this helps to break up the monotony that can come from shooting indoors for months on end. It also gives the members a chance to use their shooting skills on something a little different – facing off against a pinata or trying not to hit balloons. The feedback from members has been very positive and they are looking to make the monthly sessions a permanent part of club life.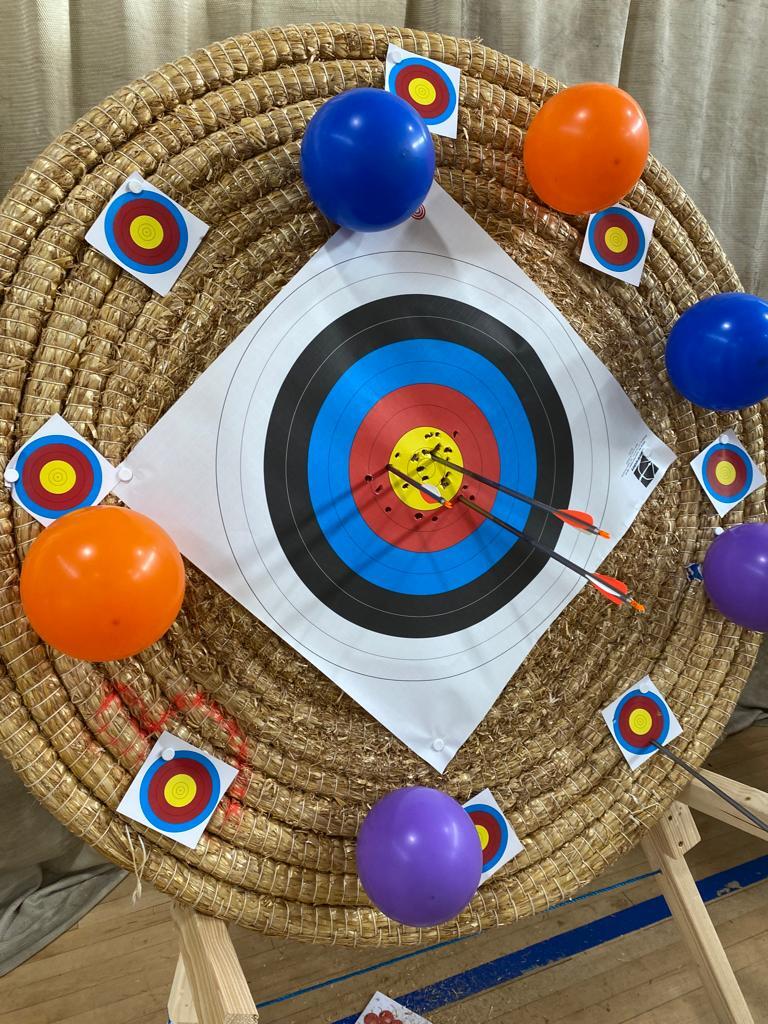 By running the last session of their beginners' courses slightly later than the others, Preston Grasshoppers Bowmen encourage their beginner's and their members to meet, mingle and learn from each other. By encouraging the two to meet, they help reduce the anxiety that some new members can feel when coming to the club to the first time and see a hall or field full of archers who know what they're doing. They also run a series of workshops, similar to a boost course, for any members who wish to top up their skills.
One of the biggest barriers to converting beginner's course attendees into full members is the equipment. Archery isn't the cheapest of sports to start. The City of Chester Archers run a scheme where their new members can borrow equipment for a while before buying their own, which helps a new member get to grips with the equipment before paying out for it.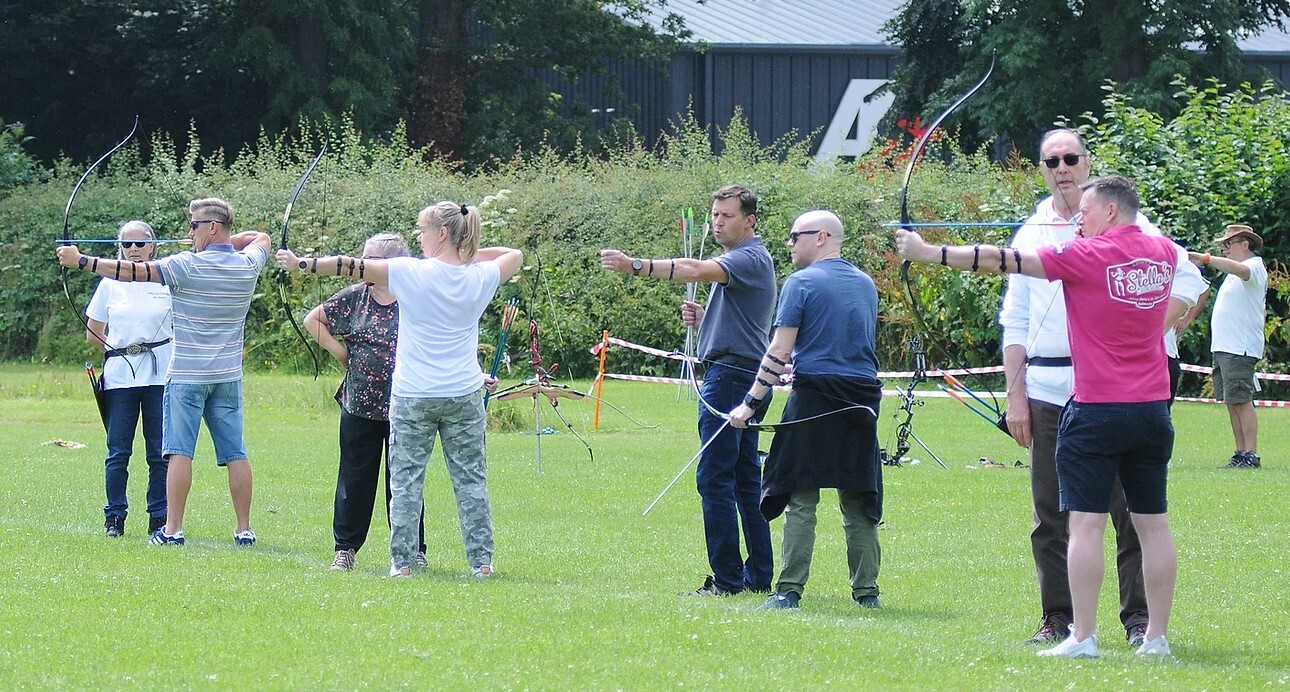 A new member is often left to their own devices, trying to improve using the limited skills they were taught on their beginner's course. It can be demoralising and lead to members leaving. This is why the team at Bowmen of Pendle & Salmesbury run boost courses for beginners 4-6 weeks after they have completed their course, focusing on bow set up, increasing confidence and understanding about the various elements of their equipment. This gives their new members a better footing and allows them to have the opportunity to ask any questions they might have.
They also help to train new members (and older members who might want to refresh their knowledge) in competition skills. They simulate a competition by shooting a Portsmouth round under judge conditions. By allowing members to try out a competition within the confines of a safe, known space, they remove some of the fear that surrounds first competitions, making the unknowns known.
---
If you need help with ideas and strategies to help member retention, your Regional Development Officer should be your first port of call:
Have you considered becoming an ontarget club? ontarget is a free service that clubs can sign up to with the aim of developing for the benefit of their members, surrounding communities and archery as a sport. By engaging fully with ontarget and the development pathway, clubs can enable better retention of members, reduced rate of churn and a positive, exciting atmosphere generated in the club that provides for an improved quality of experience for everyone involved.
---
How does your club help retain members? Send your stories to magazine@archerygb.org using the subject line "Member Retention" and we'll share more ideas throughout the year.