Adam Ravenscroft finished fourth at the European Games in Minsk today - the first time compound has been included in the programme.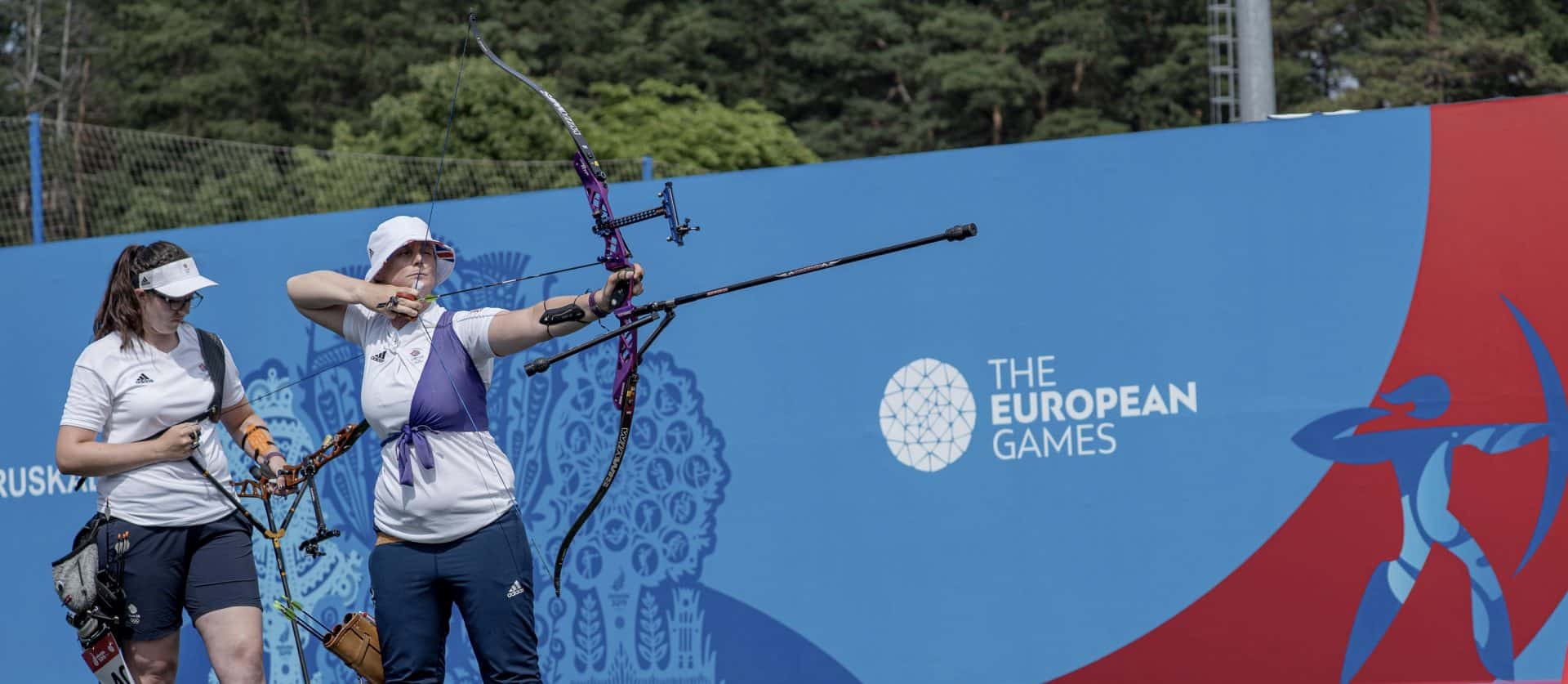 The eighth seed beat home favourite Maksim Ban of Belarus 144-140 and Serbian top seed Ognjen Nedeljkovic 144-139 before being edged out of a shot at gold by eventual silver medallist Gilles Seywert of Luxembourg.
That left him facing third seed Mario Vavro. They tied the first and third ends but the Croatian steadily built a six-point lead to take the bronze medal.
In the recurve competition, Patrick Huston - who won mixed team silver with Naomi Folkard - had a bye into the last 32 and beat Jacopo Forlani of San Marino 6-2 before falling 0-6 to Pablo Acha Gonzalez. The Spaniard went on to win bronze.
Earlier in the competition Naomi Folkard, Bryony Pitman and Sarah Bettles won recurve team gold. Yersterday Naomi and Sarah were denied quarter final places. Naomi beat Italy's Vanessa Landi 7-3 but lost 2-6 to Karyna Kazlouskaya of Belarus. And there was an all-British showdown as Sarah edged a 6-4 win over Bryony to face Ana Gabriela Bayardo Chan. She lost 2-6 and the Dutch athlete went on to take bronze.
Recurver Tom Hall beat Albania's Jurgen Hoxha 6-0 but was edged out in a tough battle against Switzerland's Florian Faber, losing 4-6. Alex Wise lost a shoot-off against Italian David Pasqualucci.
Compounder Lucy Mason just missed out on a place in the quarter finals after losing an epic battle against Turkey's Yesim Bostan. It ended with both athletes tied on 140 and Lucy was edged out in the shoot-off. The Dutch also put an end to Lucy and Adam's mixed-team medal hopes in the quarter finals.
You can find all the results here.
Picture: Lumix UK/Team GB