Archery GB is delighted to announce that its Board of Directors has appointed Neil Armitage as Chief Executive Officer.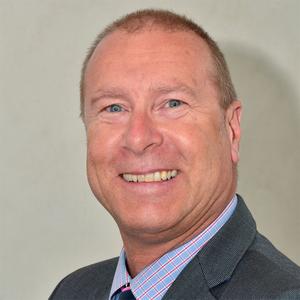 Neil has held the position of Interim CEO since December 2015 and has lead the development of the new strategic plan, and the successful day-to-day running of the organisation.
Mark Davies, Chairman of Archery GB commented: "Following a competitive, transparent and rigorous recruitment process, assessing 41 applications from Vancouver to New Zealand and Colombia to Sweden, I am delighted that Neil has agreed to join us on a fulltime basis.
"Neil has done an excellent job in leading the organisation through a period of transformation over the past months. His extensive experience in the governance of membership organisations and working with a variety of stakeholders, including commercial partners, will be extremely valuable as we continue grow the organisation and deliver our strategy.
"Neil has 15 years of management experience and has sat on the board of several organisations in both executive and non-executive capacities. Neil has already been busy strengthening our relationships with our external stakeholders and his appointment has received the full support of UK Sport and Sport England, our major funding partners."
Commenting on his new role, Neil Armitage said: "I am honoured to be the next CEO of Archery GB. I am in the process of relocating to the Midlands and I'm looking forward to continuing the good work I've already started, with a focus on engaging with our membership, attracting new people to our sport and working with, and recognising our many dedicated and talented volunteers.
"Archery is a fun, inclusive and accessible sport with a huge amount of opportunity for growth. These are exciting times for our sport and together with our committed team of staff and volunteers, I am confident we can deliver our strategic ambitions."
Archery GB is sponsored by Foresters Friendly Society www.forestersfriendlysociety.co.uk
Follow us on Twitter: @archerygb