More than 250 archers gathered for the 2017 British Target Championships this weekend - and it resulted in some phenomenal shooting.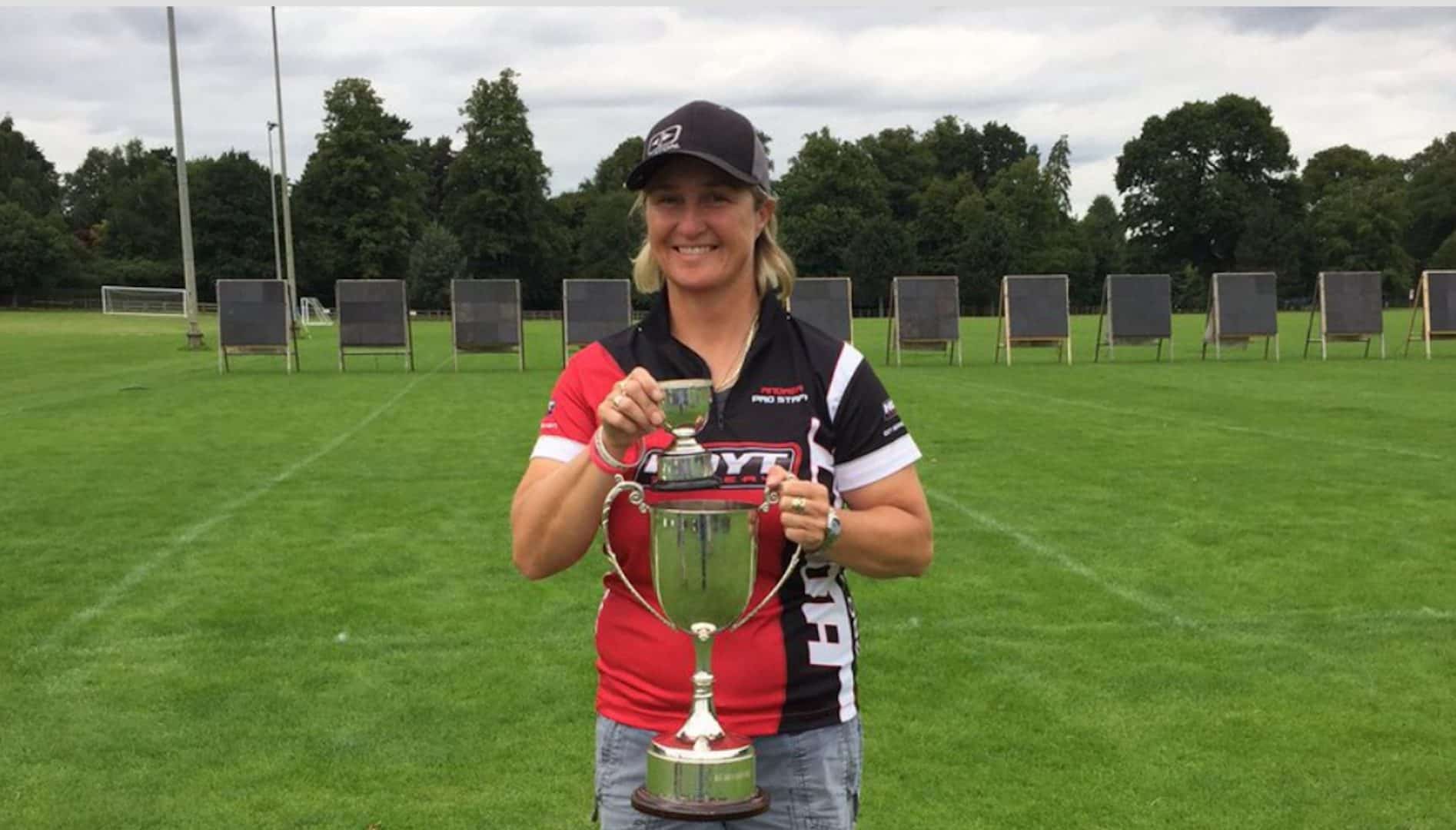 Records fell and awards were claimed in perfect warm, sunny conditions at Lilleshall. And of course, we have new British champions. They are:
Recurve: Pip Taylor and Michael Judd
Compound: Andrea Gales (pictured) and Adam Shaw
Longbow: Sheila Hudson and Alex Newnes
Barebow: Sarah Hubbard and John Jones
Other combined event trophies went to:
Recurve
Mansell Edwards Trophy: Alyssia Tromans-Ansell
Clarice Arthur Trophy: Lizzie Warner
Roy and Mary Matthews Trophy: Sean Evans
Bill Dixon Trophy: David Timmins
Compound
Oxby Cup: Andrea Gales
Wales Archery Shield: Sarah Moon
Oxby Cup: Daniel Tompkins
Wales Archery Shield: Kai Thomas-Prause
In the team competitions, the mixed recurve GNAS Trophy went to Llantarnam Archery Club while Southern Counties won the regional title. Bowmen of Walker took compound honours and the Hoyt Challenge Cup while the regional cup also went to SCAS.
The 2017 Home Nations titles were also decided. Our recurve champions are Wales and the compound title went to England.
You can find all the results here.
Follow us on:
Instagram: archerygbofficial
Facebook: Archery GB
Twitter: @archerygb