Archery GB's Performance team has confirmed the new coaching line up for the Paris 2024 Olympic and Paralympic Games. Over the coming days we'll introduce you to the new team starting with five time Olympian Naomi Folkard.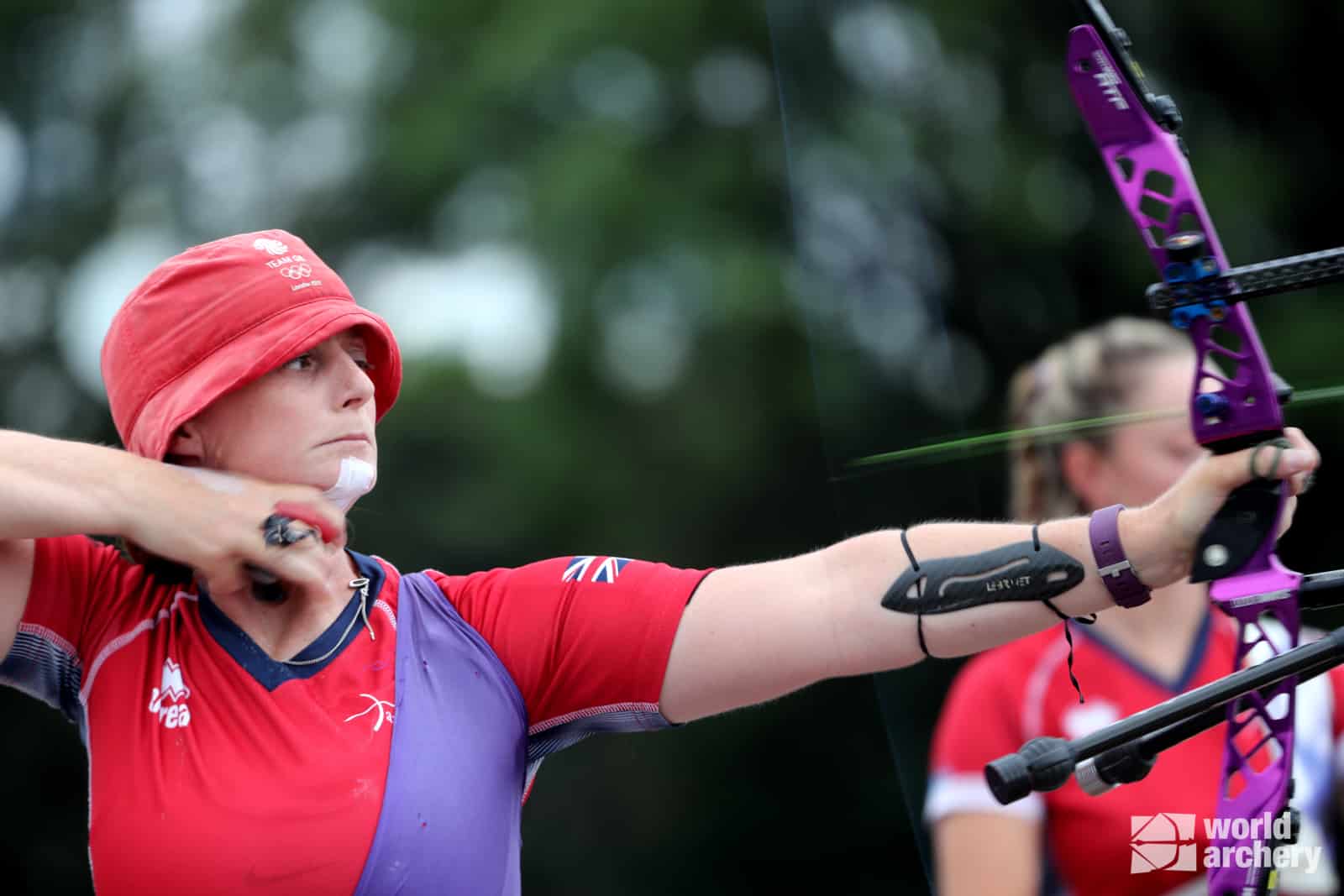 Tom Duggan, Performance Director, said: "We have been able to complete our coaching set-up for the Paris cycle following the coaching review earlier in the year. Andrea Gales and Charlotte Burgess have taken on the roles of Performance Coaches within the Paralympic Programme and will be joined by Stuart Taylor.
"Naomi Folkard and Nicky Hunt will be taking on the Performance Coach roles working with the Olympic Programme, with Nicky joining the organisation from 1st July.
"We were clear through the recruitment process that we wanted to bring in coaches who were able to bring new ideas, perspectives and experiences as well as a willingness to evolve their coaching practice. We are looking forward to seeing the impact that Stuart, Naomi and Nicky will bring to the Performance Archery coaching team, alongside Andrea and Charlotte."
He added the final piece of the jigsaw is the recruitment of a Performance Coach Developer to support the coaches.
Over to Naomi to tell us why she made the move into coaching:
How and why did you first become a coach?
I have always been interested in education and teaching, so when I had the opportunity to do a coaching course, I knew I had to take it, and even though teaching methods were not on the course syllabus I enjoyed the journey of building relationships and discovering how to coach.
What does it mean to you to be a coach?
It means that I can use my experience to help athletes achieve their potential, and I can be a small but hopefully significant part of their journey.
What is your favourite part of being a coach?
My favourite part of being a coach is diving into the finer details of technique, this level of coaching is usually reserved for the autumn in archery. I also enjoy helping athletes to write plans and set goals as I can delve into the finer details with planning; the key with planning is to use the plans and keep checking and updating them, to make them a working document.
What would you say to those who want to become a coach but might not be sure how?
Do some research, find your sports' NGB website and there you will find information on how to become a coach. You might already be able to help out at your club without a qualification, or shadow your club coach so you can learn what it is all about. Ask the right people the right questions.
---
To begin your archery coaching journey find out about how to become an Archery GB Session Coach (Level One).
Naomi is sharing her story for UK Coaching Week (6-12 June) - the annual national awareness campaign which encourages athletes, coaches and the public to celebrate great coaching.