One hundred and thirty archers lined up in glorious autumn sunshine for the 2018 National Clout Championships hosted by Bronte Archers. And they turned in spectacular performances.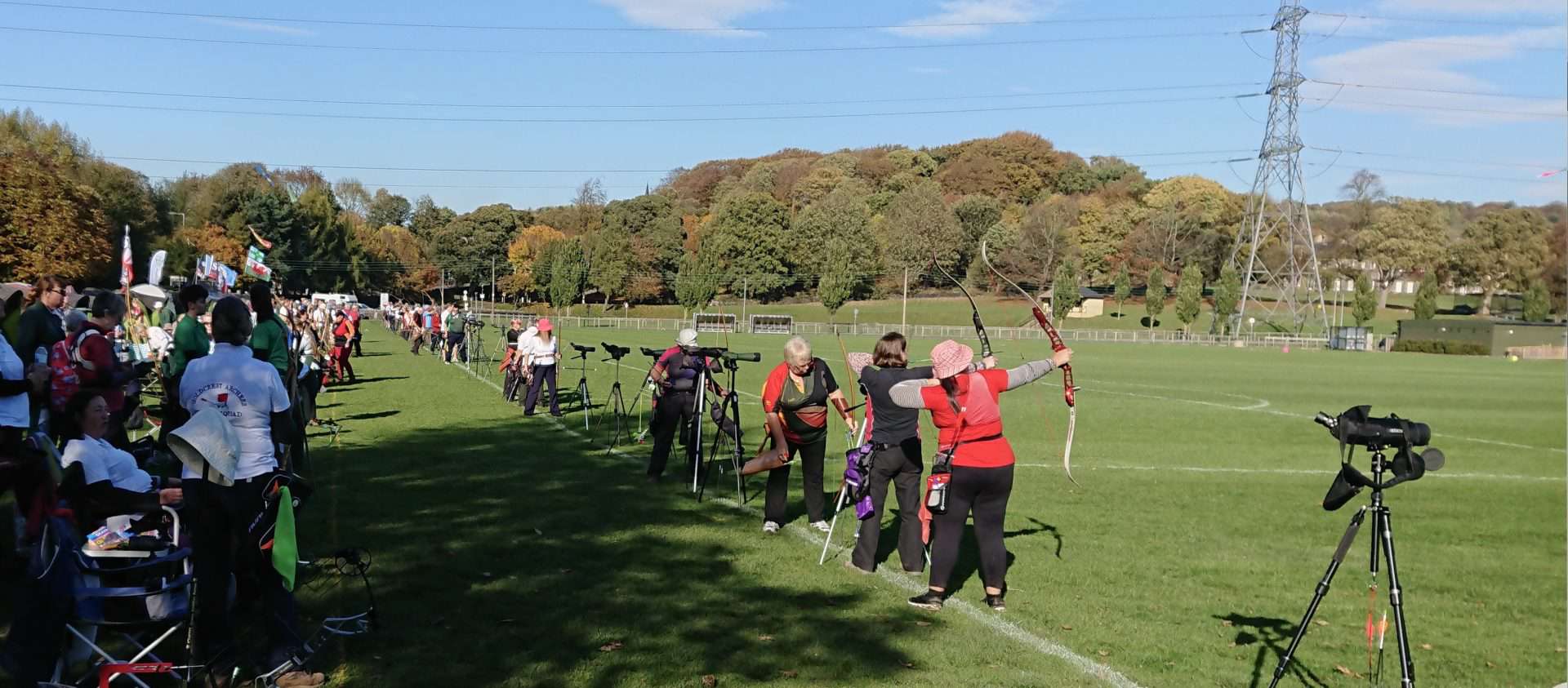 Five champions retained their titles - and the remaining three went to previous holders. This year's champions are:
Women's recurve: Shelley Hurst of Bronte Archers
Women's compound: Michelle Loxley of Osprey Archers
Women's longbow: Catriona Charters of Hinckley Archery Club
Women's barebow: Carol Fairbrother of St Georges Archery Club
Men's recurve: Chris Baigent of Waterside Archers
Men's compound: Malcolm North of Abbey Bowmen
Men's longbow: Dicky Summers of Southampton Archery Club
Men's barebow: Alan Holder of Forest of Bere Bowmen
Hannah Fox won the junior recurve girl trophy while Jasmine Simpson of Wyre Forest retained the junior girls' barebow trophy. Junior men's barebow honours went to Aidan Harris of St Georges while Dylan Higgs of the Longbow Club won the longbow title.
In the team championships, Goldcrest Archers retained the recurve title and won the barebow salver while Hingham Bowmen held on to compound honours. The new longbow champions are Assheton Bowmen and the Julia Breese Commemorative Salver for best clout of the meeting went to Gary Sandles of St Georges.