In line with the First Minister's announcement today, the Welsh Archery Association (WAA) is pleased to confirm that clubs can now take the necessary steps to re-open and welcome archers back to archery as from Monday 22 June.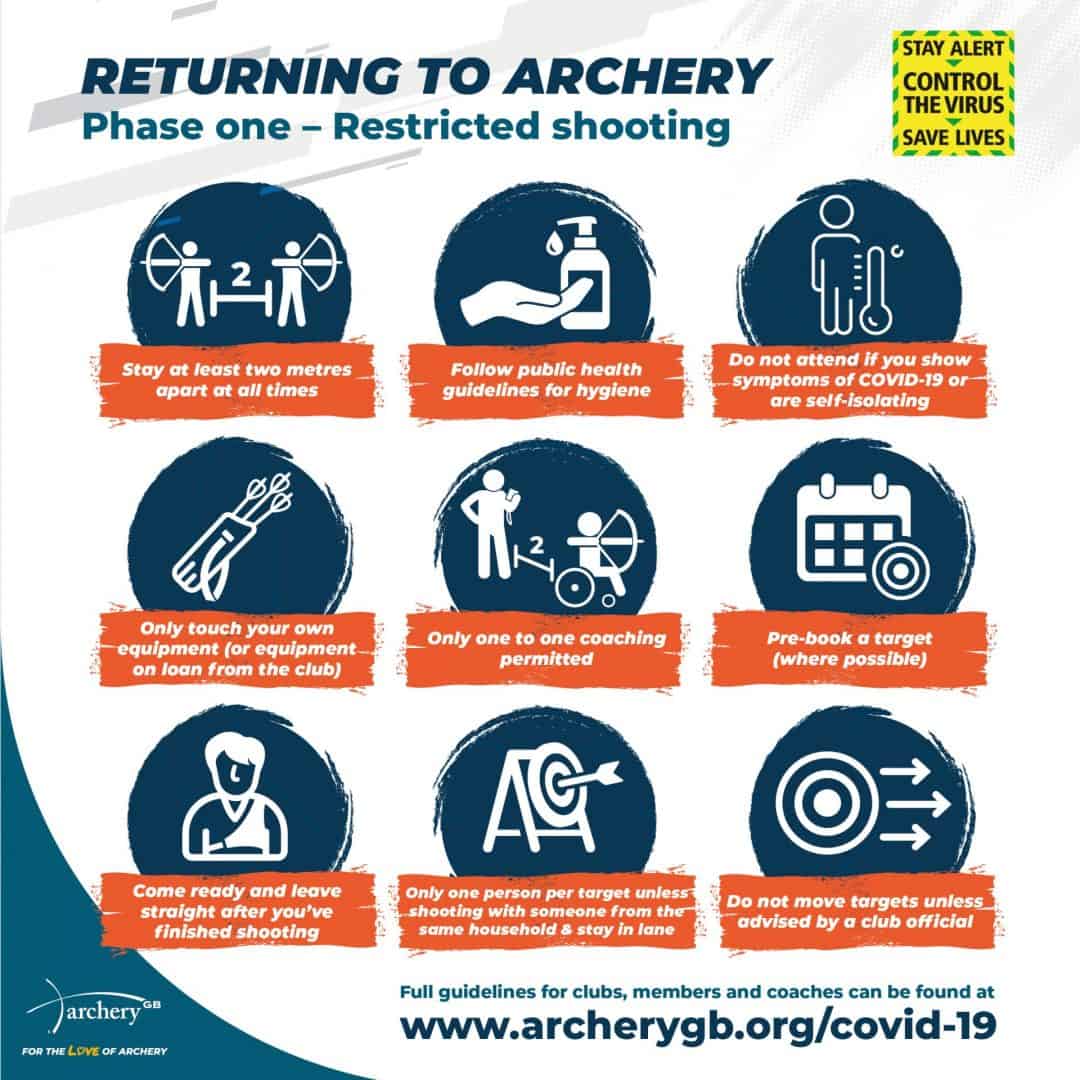 Only outdoor shooting is currently allowed and everyone will need to follow the current Welsh Government guidelines on social distancing and travel.
Archery clubs, archers and coaches MUST follow the latest guidelines and recommendations laid out by Archery GB. Specific guidance for clubs, archers and coaches can be found below.
WAA very much welcomes the announcement today and hope that all our archers can now safely return to shooting from Monday 22 June.
For the latest information from the Welsh Archery Association please click here.
To keep up to date with the latest announcements on Coronavirus please visit www.archerygb.org/covid19