The 2023 shortlist for the World Archery Awards includes two of GB's own, Penny Healey and Nathan Macqueen.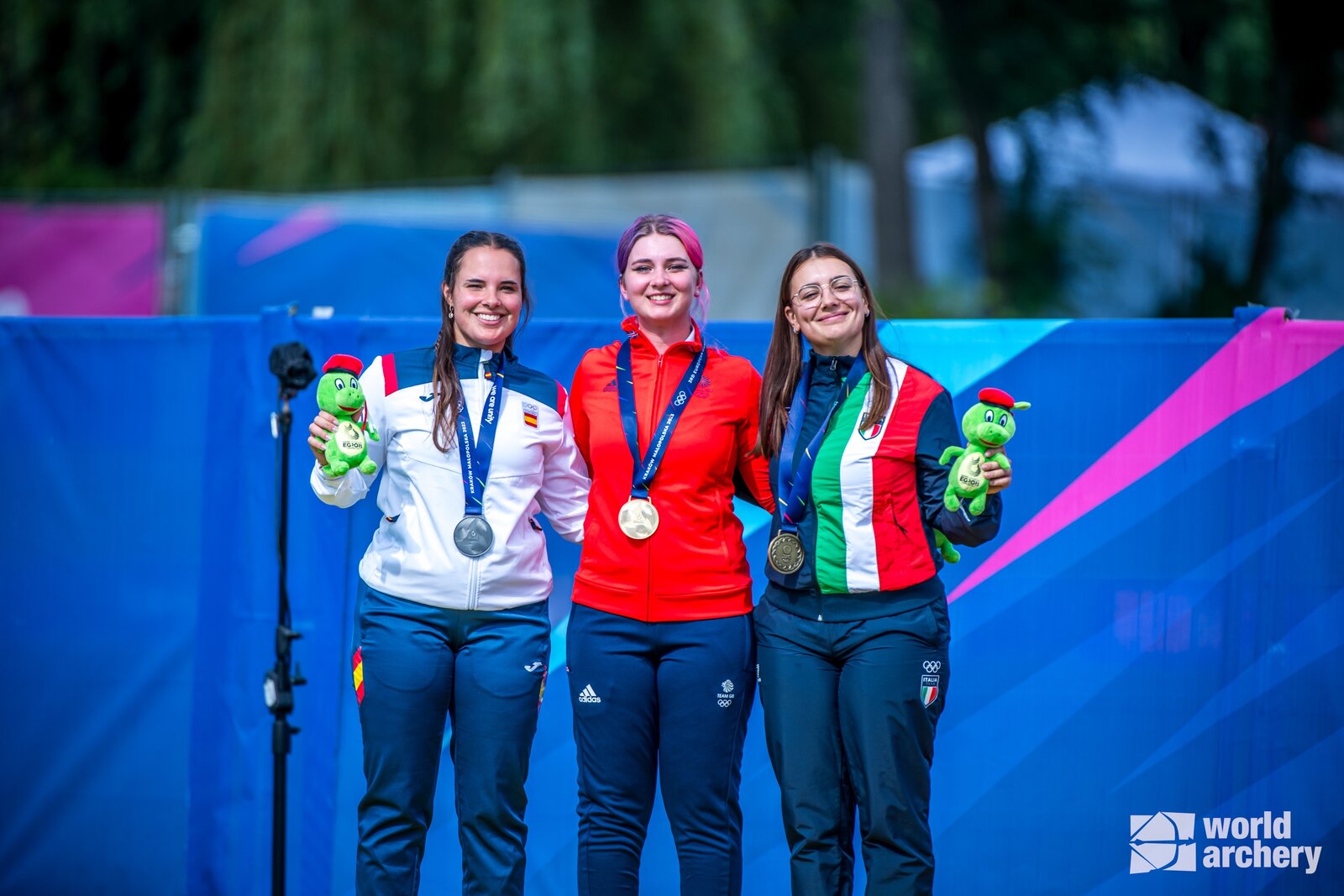 The GB archery team, both para and the Olympic squad, have had a very positive year. So much so, World Archery have recognised the success of our athletes and have shortlisted two of them for their annual awards: Penny Healey and Nathan Macqueen.
Olympic squad member and world ranked number 3, Penny Healey, is one of World Archery's shortlisted athletes for 2023 after her break-through season.
She started the New Year with a bronze medal at Nimes for the Indoor World Series, winning 6-4 win against Germany's Michelle Kroppen.
In Spring at the European Grand Prix held by Archery GB, Penny Healey took individual gold against Germany's Elina Idensen, and also the mixed team silver with Tom Hall.
Penny also was able to claim her first ever World Cup stage medal, winning gold out in Antalya. Her win there also solidified her place at the World Cup Finals which took place in Mexico in September where she came 6th.
At the European Games, Penny's winning streak continued as she came home with not just the individual title, but the team title too. In achieving this, she also earned Great Britain a recurve women's place for the 2024 Paris Olympic Games. It was a heart-felt, victorious moment for Penny, as she told us: Penny said: "This win means a lot. Before this week my Nan died, so I wanted to dedicate anything I did to her and I wanted to do the best I could."
To cap off her season, Penny claimed her third consecutive National Tour Final win, which is a new record for her division.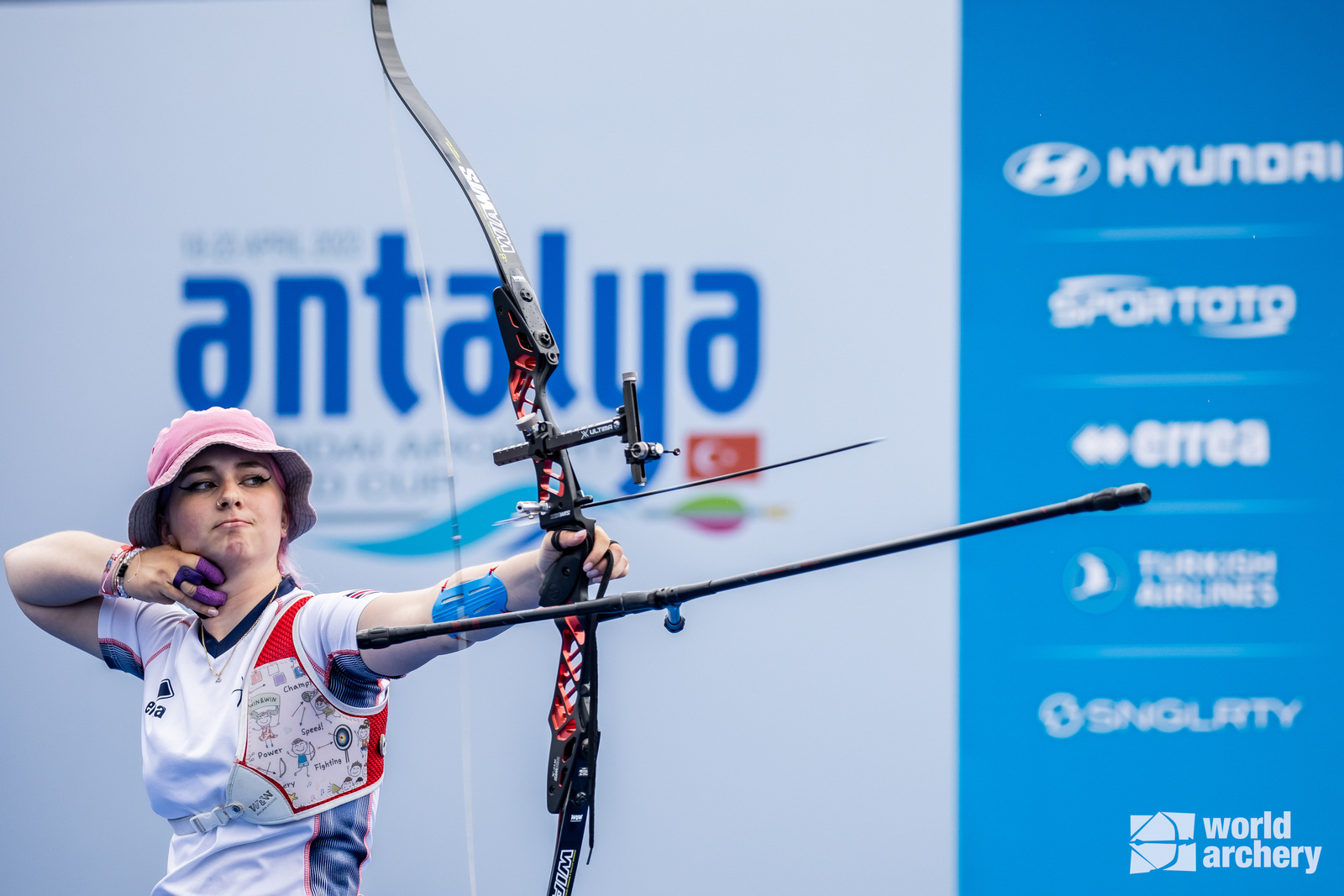 Para team member and compound shooter, Nathan Macqueen, has had a medal-winning 2023. In a year Nathan described as his "best yet", the compound archer's trajectory of success began at the European Para Cup. He came away from this event with a gold medal, beating his Ukrainian opponent with one point to spare in the live final.
At the Para World Championships in July, Nathan made it to the gold final where he narrowly missed out on the win to Italy's Matteo Bonacina with a 139-141 finish. As well as a silver medal, he also earned GB a 2024 Paralympic Games spot for open compound men.
The final event of the year for Nathan was just a month later at the European Para Championships in Rotterdam. He capped off his international season with two medals: individual gold and compound open mixed team gold Nathan with Paralympic champion Phoebe Paterson-Pine. His accumulated performances throughout the year contributed to his rise in the compound open men's world para rankings, seeing him top the table in 1st place.
Nathan said: "After the worlds I was worried I had just got lucky, but I feel that two gold medals at the Europeans sealed the deal for me. To end the season as world number 1 too is just amazing, it's been the prefect season and I can't wait for 2024."
To help support our talented athletes, vote on 10 November!