Great Britain will return home from the European Para Archery Championships with seven more medals to add to their haul for 2022.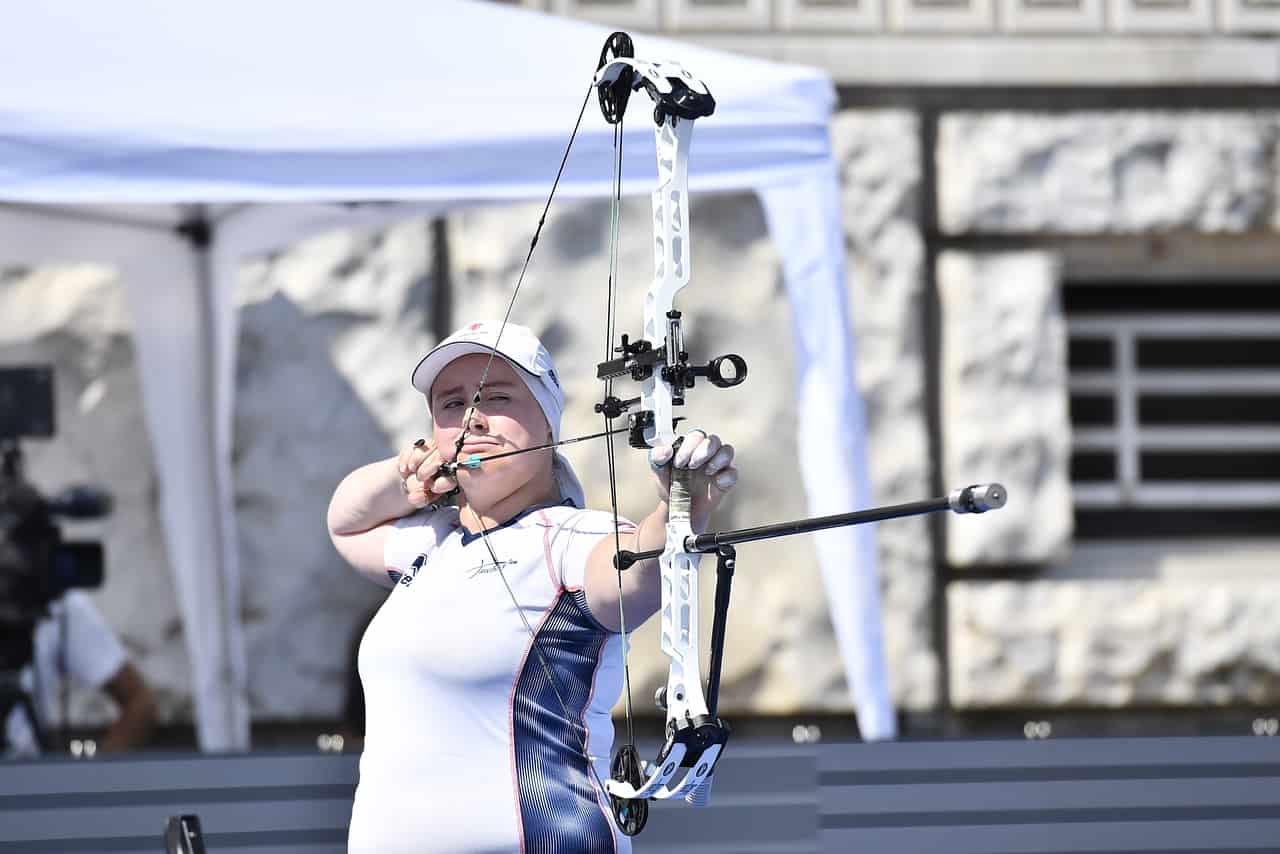 Individuals
In the gold final for the compound women open category, GB's Phoebe Paterson Pine came up against Turkey's Öznur Cu?re. Phoebe opened with a 28 to Cu?re's 26, and in the second end Phoebe shot a perfect 30 to her opponent's 28. In the third end, Phoebe dropped a 27 to Cu?re's 29, but the Brit managed to keep hold of a two point lead, 85-83. Both archers tied on a 38 in the forth end, bringing the scores to 113 versus 111. With her final three arrows, Phoebe shot a clean 30 to cap off the match, defeating her opponent 143-139. Phoebe Paterson Pine is the new 2022 European Para Archery Champion for the compound women's open.
"Starting the week getting the title was something I wanted, but I knew that I didn't need to put pressure on myself. I just wanted to perform to the best of my ability to get scores; getting the title is an amazing added bonus! My goal was to reach top four, so to come first means I've smashed that which is great. Next for me is hopefully the European Para Finals in Nottingham, but more importantly I want to prepare for the World Para Championships in Pilsen, Czech Republic next year the best I can," Phoebe said.
"Phoebe shot a great match and led from start to finish. She closed out the match with a perfect 30. It was great to see Phoebe become European Champion and Jess secure the bronze medal. At the moment we have two women that have the potential to keep raising the bar in this highly competitive category," Coach Andrea Gales said.
Teammate Jessica Stretton competed in the compound women's open bronze final against Italy's Maria Andrea Virgilio. Jessica opened with a 27 to her opponent's 28, and in the second end the scores swapped with Jessica shooting a 28 to the Italian's 27. Virgilio then continued to shoot three consecutive 27s, but despite her consistency, Jessica shot 29, 30, 29. The Brit won the match 146-136 to take home the bronze medal.
"It feels amazing and surreal to have medaled at both the able-bodied European Championships, and the Para European Championships! The competition was fierce on both fields and I am super proud to have been able to come away with a medal at both events!" Jess told us.
"Jess did really well today to beat an athlete of Virgilio's pedigree. We were really focused on keeping Jess enjoying the match and just focusing on shooting. I'm really pleased that all the hard work that both Jess and Phoebe put into pressure training has paid off in them both converting their opportunities this morning. We are really fortunate to have two athletes of that calibre in the same category who are able to push each other forward. Along with the fact that we will have Jodie Grinham coming back in next year, it's an exciting time," Team Manager, Tom Duggan said.
Mixed Team and Doubles
For the W1 open mixed team, Martin Saych and Victoria Kingstone shot their gold final against the team from Italy. They started off strong, taking the lead after two ends with 61-56 points. Their third end dipped down to a 28 versus Italy's 35, setting them back by two points overall. In the fourth and final end, a 28 for GB was not enough to overtake the Italian's who won with a score of 123-120. Martin and Victoria will come home with the W1 open mixed team silver.
Nathan Macqueen and Jessica Stretton faced the Italian team in the bid for the compound open mixed team gold medal. Italy took the lead after end one with 37 points to GB's 35. But then GB came straight back into the game, shooting two consecutive 39 ends to Italy's 38 and 34. The Italian's responded with a 39 to finish, but it was not enough to catch up to GB who finished the match 151-148. Nathan Macqueen and Jessica Stretton are coming home as the 2022 compound open mixed team European Champions.
In the compound women's open doubles gold final, Phoebe Paterson Pine and Jessica Stretton shot against the team from Turkey.GB opened with a perfect 40 to Turkey's 39, and followed it with a 36 to Turkey's 38 in end two. A 40 from Turkey in the third end extended their lead over the GB women to three points with 117-114. GB shot a strong 38 to finish, but it wasn't enough to catch up to Turkey who won the match 156-153. Phoebe and Jessica will return home with the silver medal.
Nathan Macqueen returned to the stage with teammate Jamie Harris to shoot the compound men'a open doubles bronze final against France. GB started with a 39 end to their opponents' 36, and then both teams shot a 35 in the second end. The GB men dropped a little to a 33, but the French put down a 34 end, maintaining a good lead of five points for the Brits. France came back with a 37 end to finish, but GB came away with the win, finishing the match on 145-142. Nathan and Jamie will bring back the bronze medal.
David Phillips and Cameron Radigan shot for gold in the recurve men's open doubles final against Turkey. GB shot a good 35, but a 37 from Turkey took the set points. Turkey then matched GB's previous end with a 35 over the Brits' 31, taking the match to 4-0. GB finish with a 32 end, however Turkey shot a 37 to take the win overall with 6-0. David and Cameron will come home with second place and the silver medal.
Visually Impaired
In the visually impaired 2/3 category, GB's Phillip Tranter shot in the bronze finals against Italy's Giovanni Maria Vaccaro. The Italian took the first two end wins with 22 points and 19 points. Phillip then responded with a 22 end and a 23 end to take the next two lots set points, bringing the match to 4 all. 24 points apiece in the final end took the match to 5-5 and it all came down to a shoot-off. Phillip shot a perfect 10 to the Italian's 5 to take the bronze medal.
"Overall this has been a really good Championships for the team. We've improved on our performance at the last Europeans and have done it with a smaller team. The conditions have been really challenging, at times more so than Tokyo, so I'm really proud of how well the athletes have embraced their cooling strategies and made good decisions around their performance. In our debrief, we talked about as good as this week has been, it's only a platform for next year where we know we can and will be better," Tom Duggan told us.
Full results can be found here.