To prepare for the European Field and 3D championships in Italy next week, the Great Britain team visited Overton Black Arrows to work on shooting on slopes, practise 3D match play, and work on their distance judging. We got an inside look at how the team has been preparing.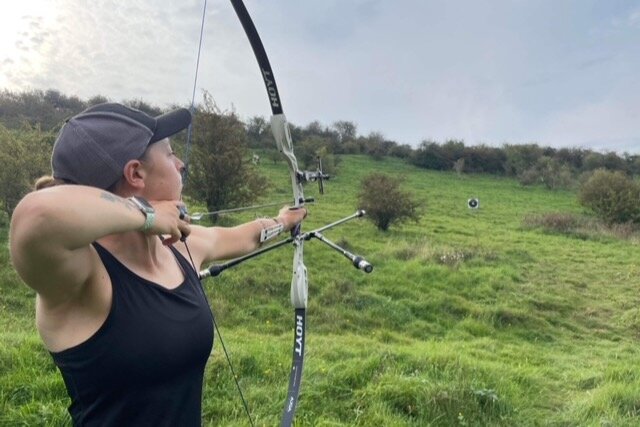 3D Preparation
On Saturday 2nd September, Mal Williams, the GB 3D Team Manager, organised 3D match play practise. This helped the team to familiarise themselves with the format of the 3D elimination rounds – one minute to judge the distance and shoot one arrow! We then simulated the team rounds so that archers could see how the rounds worked. The event was also open to aspiring team members; those looking to gain experience for the future.

Cecile Midrouillett, who will be shooting compound at her first international event this year, said: "Running through simulations has helped enormously. Being able to work through nerves, get a feel for the timings, and not be distracted by noise was great."
Ian Edwards, also new to the 3D team shooting American Flat Bow in the longbow catergory, said: "It was a good team building event, it was great to learn the rules and actually experience the time frame we have to shoot."
Oliver Hicks, who shot his first international 3D event last year, said: "We don't get to practice this at normal competitions so it was great preparation for Italy."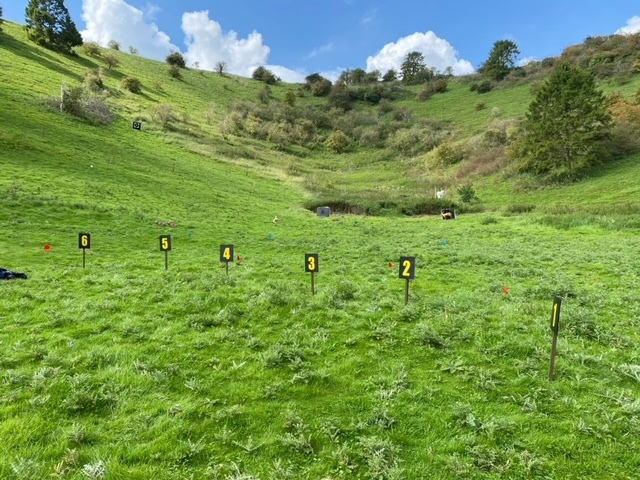 Field Preparation
On Sunday 10th September, a number of the field team travelled to Overton Black Arrows to practise on the slopes. We asked some of the GB team what the experience was like and what they learnt on the day. 2022 World Field silver medalist Bryony Pitman shared: "There were a lot of steep slopes which helped me practice setting my body angle right. This helped me to maintain my technique and get through the clicker easily. I did a little bit of unmarked target practice to check my distance judging too."
It's not just recurve and compound in the team but barebow and other styles too. British Field and 3D Barebow champion James Annall reflected on the experience "Getting some practice around the Overton slopes to keep the skills fresh and ready for the European Championship next week, I'm expecting a load of angled shots with it being held in the Italian Alps."

Shooting for GB for this first time at the European Field Championships is Sophie Meering and she added "I'm feeling very excited! Going to Black Arrows on Sunday to do slopes training has definitely helped. I was able to put my training to the test on one of hardest, if not the hardest, course in the UK currently. Thank you to the volunteers at Overton for helping us get ready for Europeans. It was great and I can't wait to see what Italy has for us!"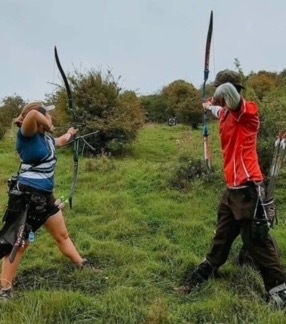 Thanks to Overton Black Arrows for their continued support in allowing members of both teams to use their venue for preparation for the challenges of the European Championships. Everyone at Archery GB is wishing all athletes the best of luck at the European Field and 3D Championships.