Hazel Chaisty and David Phillips today added two more Paralympic quota places to the three already earned by Britain at the World Archery Para Championships in s'Hertogenbosch.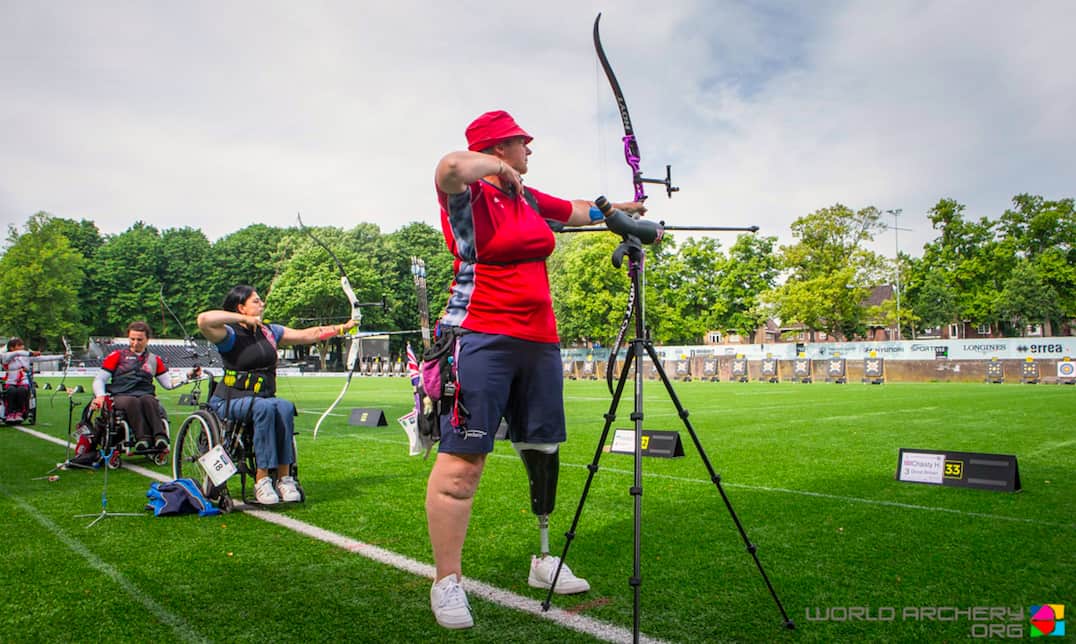 Recurver Hazel was seeded third in the quota place secondary tournament and saw off Thais Carvalho of Brazil 6-2 and Korea's Kin San Ran Sook 6-0 to land a gold medal showdown with Roksolana Dzoba-Balyan. It was a tough battle and the Ukrainian finally won 7-3 - but silver was enough to earn Britain the coveted Paralympic spot.
David finished third in his competition and it, too, was enough to land a quota spot. The recurver, also seeded third, beat Azerbaijan's Jahan Musayev 6-2 but lost to Turkey's Sadik Savas in a shoot-off. That left him facing Timothy Palumbo in the battle for bronze - and he turned on the style to beat the American 7-1.
These, plus three added by compounders Nathan Macqueen, John Stubbs and Jess Stretton, bring Britain's current total to five.
Compounder Jodie Grinham today came so close to adding another medal. The top seed lost 136-143 to Russia's Anastasia Dzhioeva and faced Oznur Cure in the battle for bronze. At the end there was only one point in it - but it went in the Turkish athlete's favour.
You can find all the results here. And you can find the Paralympic quota tracker here.