British Blind Sport's Young Leaders are excited to be hosting a conference, marking the end of the initial period of their See My Voice project, the sports leadership programme for 10 to 20 year olds. The conference will share valuable learnings and experiences from the last three years.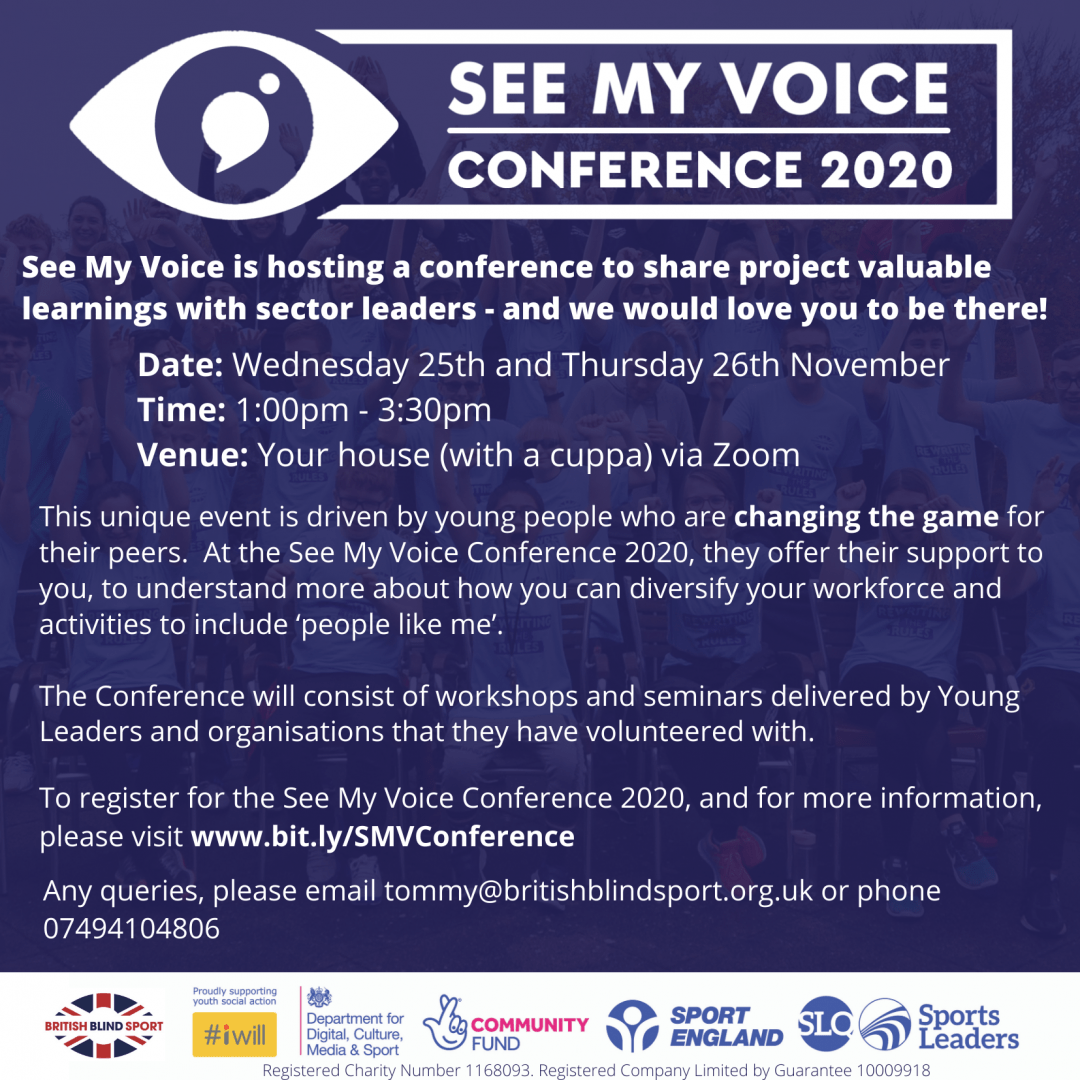 See My Voice (SMV) is a British Blind Sport project for 10-20 year olds, focusing on volunteering and leadership in sport and physical activity. So far, SMV has helped more than 100 young people achieve leadership qualifications and gain credible employability skills and sector experience.
The See My Voice Conference, on 25 and 26 November, will be aimed at all sport sector organisations that work with volunteers. This unique event will provide the opportunity to share learning shaped by the experiences of See My Voice Young Leaders, in order to help other organisations improve the experience of their volunteers, and ensure that inclusivity is a natural part of their volunteering process.
The conference is driven by young people living with sight loss, and will consist of workshops to help organisations understand how they can diversify their workforce and shape activities to become more inclusive.
The See My Voice Conference is open to any sports sector organisation team members who work with volunteers. It will run on Wednesday 25 November and Thursday 26 November, from 1pm - 3:30pm on both days.
Please see the conference invitation details in the image above. For more information and to register for the conference, please visit: www.bit.ly/SMVConference