Scottish outside broadcast and production company QTV has today announced the sponsorship of promising British and Scottish archer, Cameron Radigan, in a deal aimed at supporting his qualification campaign for the Paris 2024 Paralympic Games.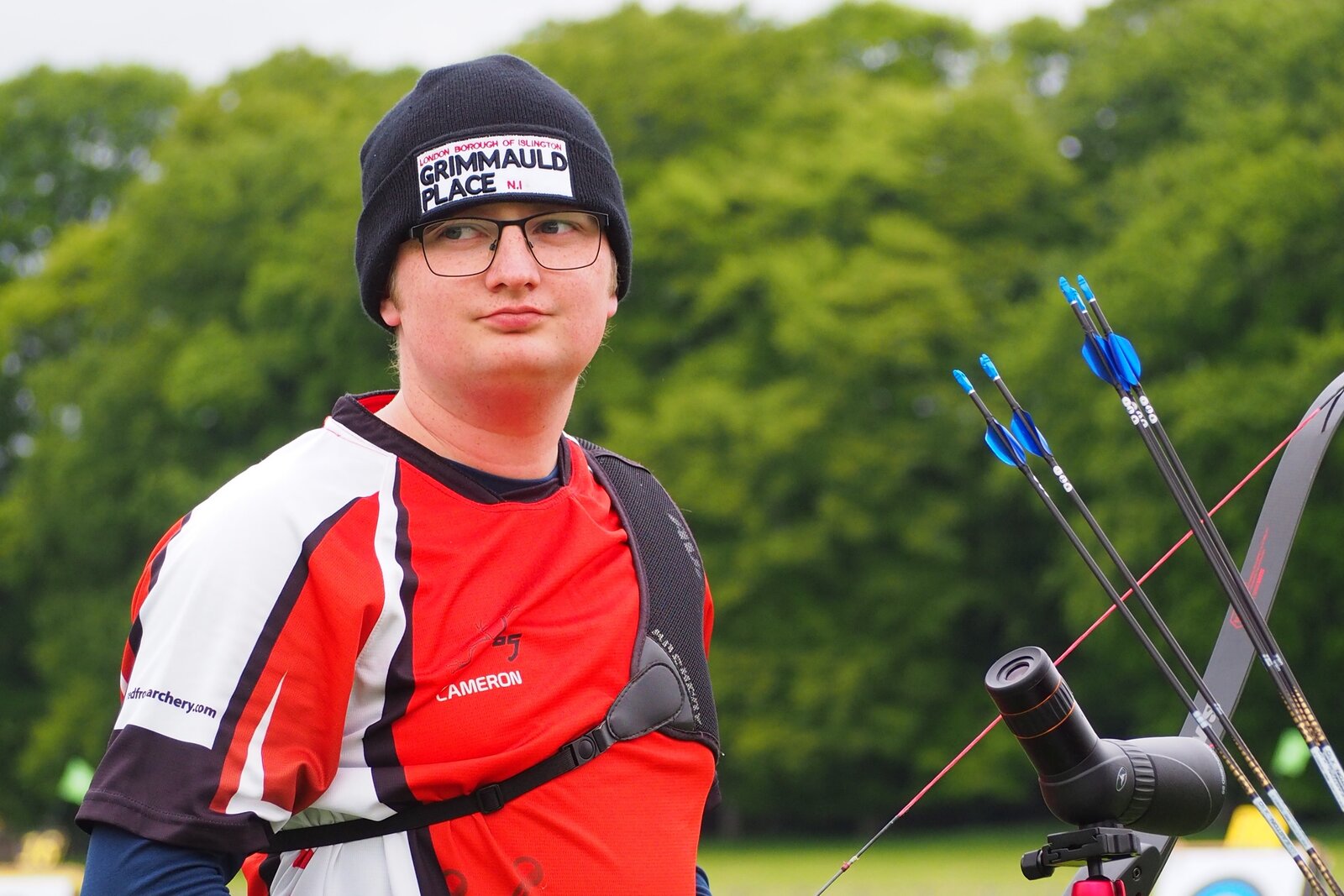 Twenty-year-old Radigan, from Galston, Ayrshire has made a rapid rise up through the archery ranks since being taken onto Archery GB?s World Class Programme in late 2021. Since then, he has not only represented the British Senior Para team at international events but has also won medals at both the European Para Archery and World Para Archery Championships.
With his eyes set firmly on qualification for Paris 2024, he became an obvious choice as QTV?s first athlete ambassador for many reasons. QTV?s founder and CEO Jack McGill explains, ?We met Cameron in 2019 at the Team Scotland Awards night. By complete chance, we were placed at the same table and over the course of the evening, we listened to his incredible story. When it transpired he was an archer, we thought ?how coincidental - QTV is World Archery?s production partner. What are the chances?? When I discovered he was also from my mum?s hometown in Ayrshire? Well, it was like the stars aligned.?
Covid made an untimely intervention that prevented QTV from developing its sponsorship plans. After overcoming the disruption caused by the pandemic, however, QTV re-engaged with Cameron, determined to put together a mutually beneficial partnership that would support Cameron in his bid to qualify for Paris 2024. ?QTV began life working with so-called minority sports in Scotland.? McGill continues, ?We?ve promoted and supported them and they in turn gave us a platform to grow an internationally recognised business. It was always our intention to give back to the Scottish sports community and I can?t think of a better way for that to start.?
Whilst the target may be making the team for Paris, QTV?s partnership with Cameron is about giving him the best opportunity to focus on archery. As well as financial backing, QTV will be providing Radigan with logistical support and with the company?s staff fully behind the partnership, a ready-made fan club. ?During his visit last week, Cameron met a number of our team, and he should be in no doubt that we are all behind him.?
Radigan also spoke of his excitement about the biggest sponsorship deal of his young career, ?It?s great to be part of the QTV team. They have all been so supportive already. It is nice to know that I have the support of a professional business behind me. QTV's sponsorship allows me to focus solely on my archery. I am able to upgrade my equipment when required and I have expertise to aid me in arranging travel and accommodation for international competitions. I now also have a secure environment to develop my skills.?
His father, Richard, who has supported him through a number of sports added, ?The sponsorship from QTV takes a lot of the financial burden off Cameron. Archery is a minority sport, so it is not widely recognised by the public or sponsors. People generally do not realise the sacrifices that athletes make in order to compete at international level. Cameron trains four days a week - 250 miles away from his home - and he competes all over the world. It is a very transient lifestyle. QTV recognised Cameron?s commitment and will give him focused support even when he is abroad, as most of the time QTV staff will be at the events (in a production capacity). This gives Cameron a stable and supportive environment to compete.?
McGill concluded, ?Cameron is a determined and hard-working individual who is prepared to take calculated risks to maximise his potential as an athlete whilst living every day to the fullest. These values match both mine and QTV?s, with innovation being the cornerstone of our success. Cameron and his family have had to make some very brave and difficult decisions. By contrast our decision to sponsor Cameron was a very easy one to make. We?re all looking forward to being part of the next stage of his journey as an international athlete.?
Watch McGill interview Radigan as part of their launch below: 
---
To find out more about Cameron and our 2024 Paralympic hopefuls, visit the National Squad page and meet the athletes.