Calling all GB Para athletes who would like to be considered for selection for the GB team at the World Para Archery Championships in Beijing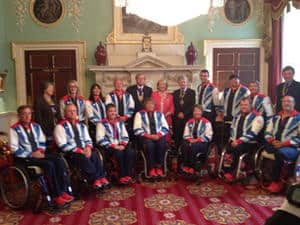 The selection policy for athletes in the Visually Impaired categories has been sent to all British Blind Sports members this week. If you would like to receive a copy of this please contact the BBS Archery Secretary Carol Davis at secretary@bbsarchery.org.uk. The VI Selection Shoot will take place in conjunction with the BWAA shoot at Stoke Mandeville on 16th-17th June 2017.
For all other Para categories, you have just over a month to provide evidence of minimum qualification scores, achieved at verified national or international competitions, as indicated in the selection policy:
http://www.archerygb.org/tools/documents/SelectionforWorldArcheryChampionshipPara2017v2.021890-[22134].pdf
If you haven't already done so, please send your evidence to Stephanie.Kelly@archerygb.org by 18:00 on 22nd June 2017.
For those providing evidence of minimum qualification scores, the first Selection Shoot will be held in conjunction with the Surrey National Series on 8th & 9th July 2017.
Those who qualify will then be invited to a second Selection Shoot at University of East Anglia Sportspark on 5th & 6th August 2017.
The full team will be announced on the Archery GB website by the 9th August 2017.
Update - Our squad announcement will be made on 11 August. Please accept our apologies for the delay.