The individual final four athletes in each category earn their way to a spot in the gold or bronze medal matches.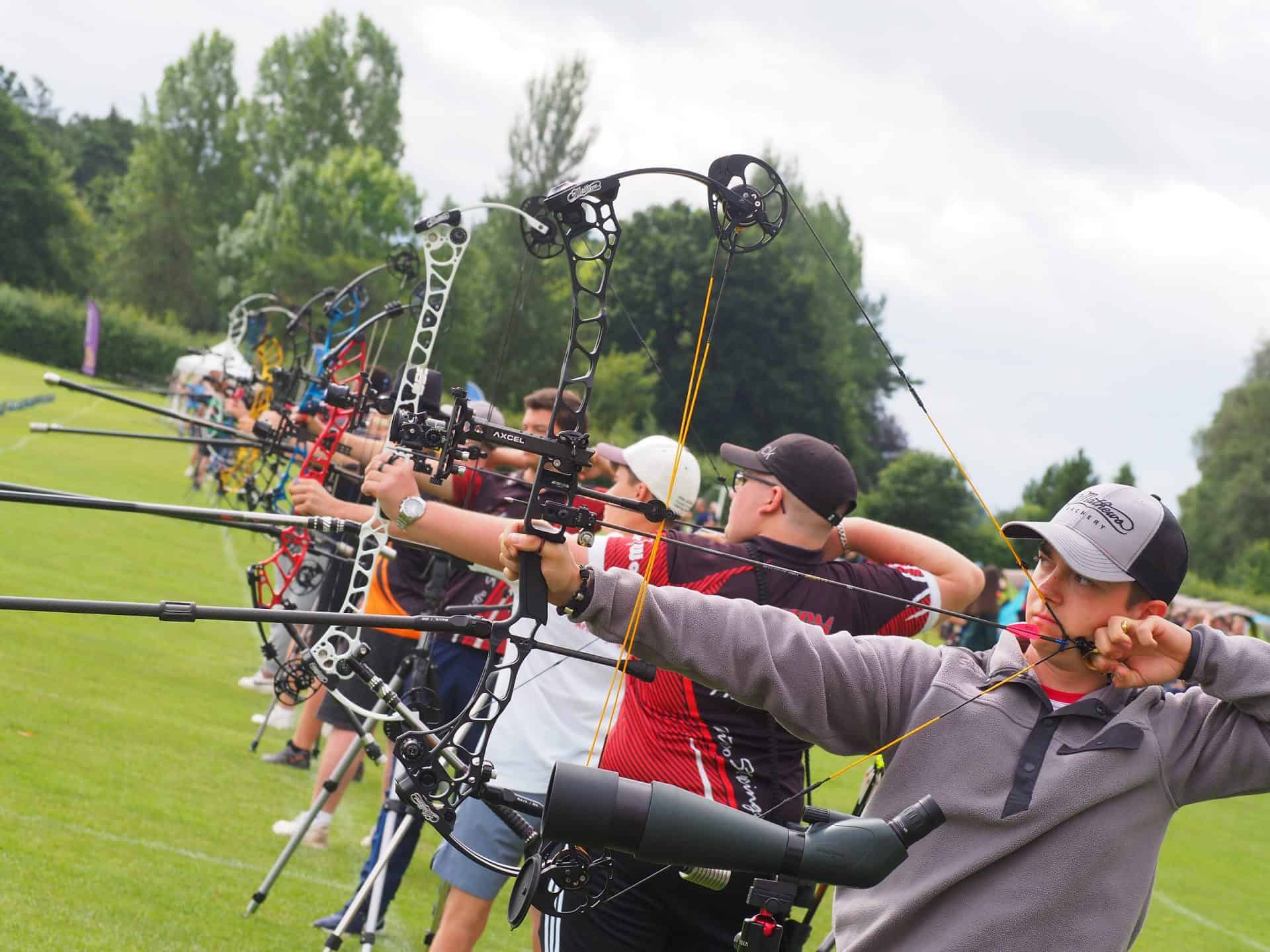 The competition is heating up at Lilleshall for the Youth Festival as the juniors compete for a place in their section's gold and bronze finals. Here are the highlights from today and the archers who will be competing on Friday's finals day.
Individual
For the compounds, the junior women going into the bronze final are Jenny Bryan and Grace Barrett-Rees, and the gold finalists are Layla Annison and Grace Chappell. The youth men going for bronze are Aiden Elves and Ajay Scott, and going for gold are Thomas Lane and Lewis Haslam. The cadet women in the bronze final are Patience Wood and Isabella Bruguier, and in the gold final are Hallie Boulton and Chloe A'Bear.
Onto the recurves, the junior men in the bronze match will be Cameron Radigan and Austin Whitmarsh, and in the bronze are Monty Orton and Gabriel Beese-Raybould. The junior women competing for bronze will be Mirran Yule and Rachel Moon, and for gold will be Katie Tonkinson and Nicole Burdett.
The cadet women going for bronze are Emelia Hughes and Alia Fallouh, and going for gold are Imogen Newby and Charlotte Hempsall. For the cadet men, Marco Costanza and Maxwell Oakley are in the bronze, and Riley Spencer-Nice and Charlie Medhurst are in the gold final.
The recurve cubs in the bronze final are Ethan McKinney and Zac Ibrahim, and in the gold are Lewis Bodkin and Samuel Gulvin. For the barebow youth, the gold medal winner, taking the match 6-0 is Isobel Plowman.
Team
The bronze medalists from today's shooting are as follows.
The compound youth women bronze winners are Sophia Boulton, Jessica Pollitt, and Chloe Scott of team 'Angelica Pickles'. Team 'Ned', comprising of Alex Parker, Dru Ridding, and Ajay Scott, earn bronze for the compound youth men. For the recurve cadet women, Hannah Ackland-Snow, Harriet Crook, and Isabelle Haslam of team 'Quimby'. Maxwell Oakley, Callum Piggott, and Jonathan Ralston of team 'Chalmers' take it for the recurve cadet men.
The recurve junior bronze medalists, winning on. a shoot-off, are Heather Hughes and Thea Rogers of team 'Itchy'.
For the recurve and barebow youth team, the gold medalist winners are Evie Barker, Lewis Bodkin, and Samuel Gulvin of team Donald Duck.