British recurvers have taken silver and bronze medals at the GT Open stage of the Indoor World Series in Luxembourg.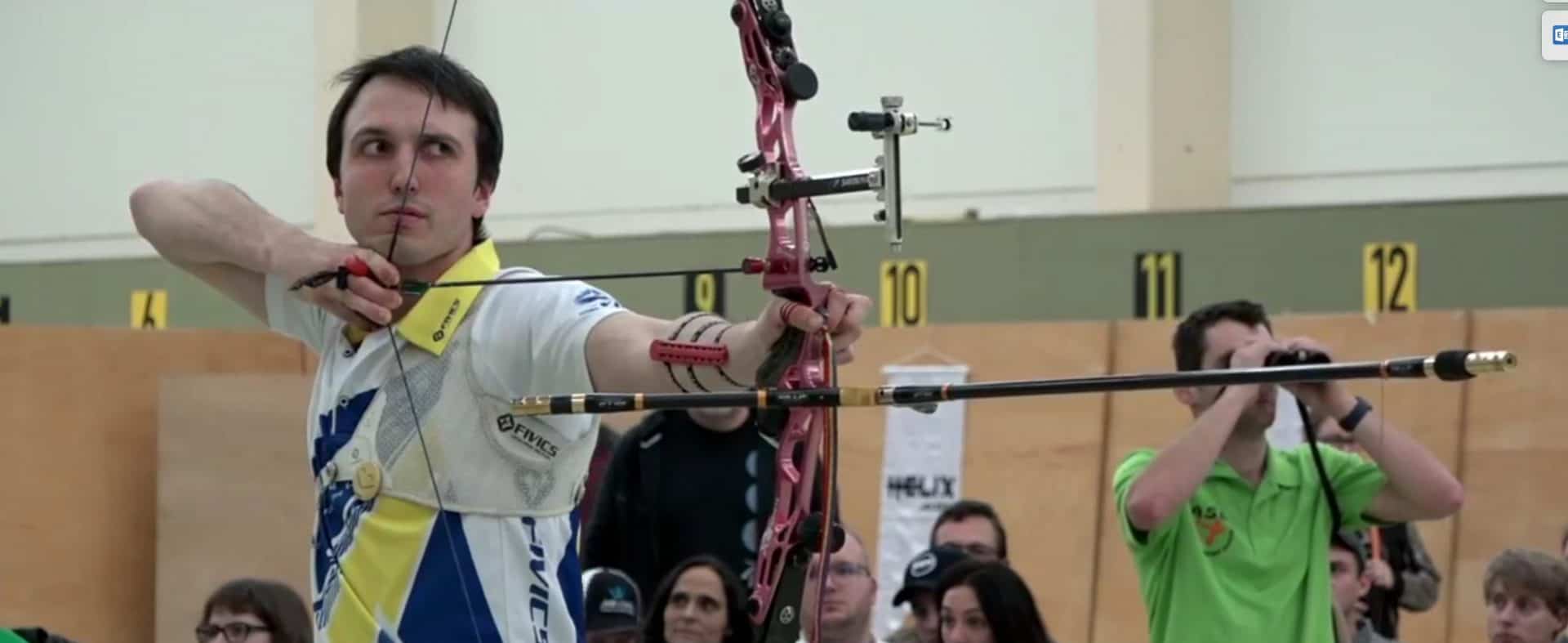 Tom Hall qualified in sixth spot but powered past France's Sylvain Armbruster 6-4 and Jonah Wilthagen of the Netherlands 6-2 before facing fellow Briton Patrick Huston, seeded third, in the quarter finals. Patrick had a bye into the last 16 then beat Frenchman Anthony Barbier 6-2 - but, despite a tough battle, lost out 4-6 to Tom.
The semi-final, against Gu Dong Nam ended in a tie. The Korean shot a nine, but Tom edged into the 10 for a gold medal showdown with top seed Steve Wijler. The Dutchman took the first set then both archers then shot a perfect 30. But it was Wijler who had the edge and went on to take a 7-1 victory.
There was drama in the women's category too. Sarah Bettles, seeded fifth, beat Luxembourg's Brigitte Landers 6-0, Iceland's Kelea Quinn 7-1 and Laurena Villard of France 6-4. Then she came up against top seed Casey Kaufhold, who had earlier seen off Invictus champion Jennifer Collins. Sarah battled hard but the American won 6-2. That left Sarah facing Mexico's Aida Roman who had knocked Bryony Pitman out in a quarter-final shoot-off.
The medal was decided by a shoot-off too. Roman shot a nine but Sarah held her nerve to hit the 10 and take bronze.
Two other recurvers made it to the eliminations. Antony Wood beat Tilman Bremer 7-3 and second seed Cedric Rieger 6-2 before being knocked out by Gu Dong Nam. He finished in seventh spot. Alex Wise fell victim to Dennis Bager of Denmark and finished joint 17th.
Three women compounders also made it through. Edinburgh University archer Sarah Prieels topped the rankings after scoring 595 out of a possible 600 points to match the 18-metre 60-arrow ranking round world record. She defeated Ukraine's Nadia Yaremenko 146-133 and Luxembourg's Mariya Shkolna in a shoot-off. That left her facing Slovenia's Toja Ellison in the quarter final.
Once again it resulted in a shoot-off. Both athletes shot a 10 but Ellison's was closer and she went on to win gold. Hannah Brown beat Inge van Caspel of the Netherlands 146-145 but was edged out by Russian Viktoria Balzhanova who eventually took silver. Bayley Sargeant was beaten 145-137 by Germany's Andrea Flock-Schmitt. They finished fifth, ninth and 17th respectively in the final rankings.
You can find all the results here.
Among the British recurvers who just failed to make the cut were: Kyle Denham, Andy Caine, Malcolm Dukes, Leslie Day, Tom Fewz, Sathish Kumar Kannan, Daniel Sims and Lyndsay Anna Swales. The compounders who just missed out were Jacob Caine and Alistair Whittingham. They went on to compete in the competition's secondary tournament. Click here to find out how they fared.
Above: Tom Hall. Picture: World Archery