The recent tragic announcement of Simon Terry's death at the young age of 47 has stunned the archery world.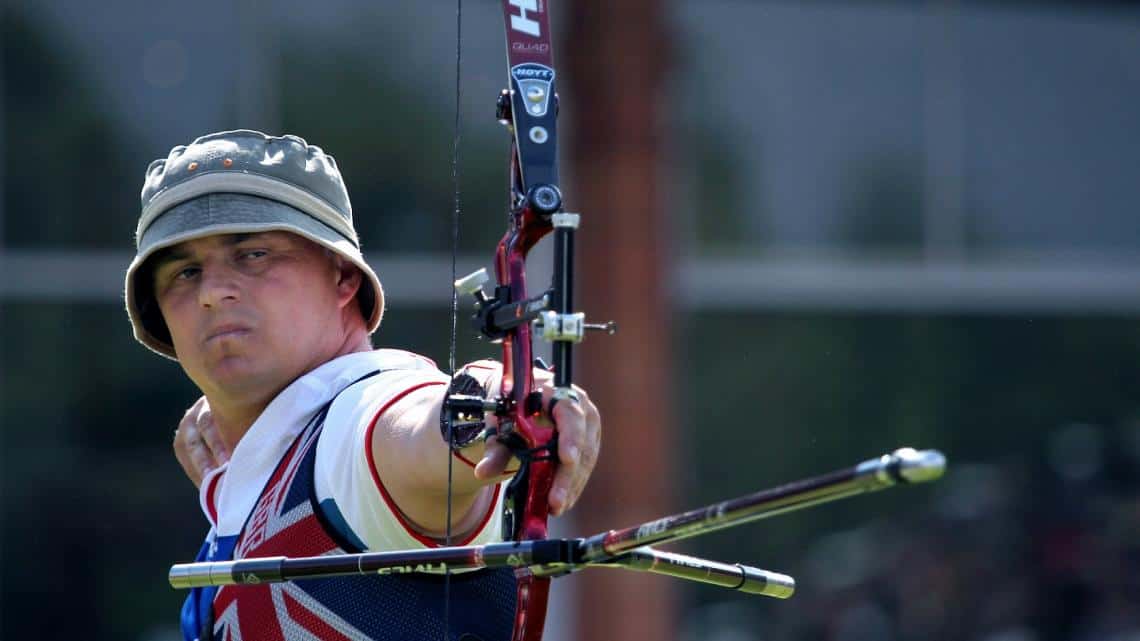 It has also reached across generations who were aware of his awesome skill and successes as a recurve archer, representing GB on many occasions. I cannot think of a sadder occasion to have shocked the global archery family since very few people were aware that Simon was bravely fighting a very aggressive cancer.
Unfortunately, his determination and fighting spirit, shown so many times on the competition field, wasn't enough to overcome the final battle.
Perhaps the greatest tribute to Simon's natural abilities comes because of a thirteen-year sabbatical from archery. This was shortly after winning individual and team Olympic Bronze medals in Barcelona in 1992. It's a long time to not pick up a bow and compete but Simon Terry was no ordinary archer. He returned to the sport and carried on as though he'd never been away. He triumphed in World Archery events, rose again to the top in British archery and represented GB in the London Olympics in 2012.
I knew Simon well having photographed him on numerous occasions at various British tournaments. The last time was when he competed in one of the AGB National Series events at Lilleshall, and I can still vividly remember his huge smile when he saw me and wanted to know if I wanted him to pose for the camera.
Going back to 1993, GNAS asked me to produce a poster that would help advertise archery. It was intended to show just how much the sport had developed since the days of Robin Hood. I chose a picture of Simon with his Olympic medals as our modern-day hero alongside an image of an actor playing Robin Hood.
For me and my late wife Daf as well as our son Chris who joined Simon as a member of the GB team, he was an icon, a hero and an inspiration. I'm sure those same sentiments will echo the feelings shared by so many in our amazing archery family. I'll conclude by saying it was an honour and a privilege to have been involved in archery at the same time as this wonderful sportsman.
I will not be alone in sending deepest condolences to Emma, his wife, a former top British archer, as well as the Terry family and those closest to the great man.
RIP Simon...You will be greatly missed.