If you're a volunteer, you should be celebrating right now as Volunteers' Week (1-7 June) is in full (socially distanced) swing. To mark the occasion, the Sport + Recreation Alliance has relaunched its Volunteer Opportunity Finder to make it easy for clubs and members to connect, contribute and make a difference for a good cause.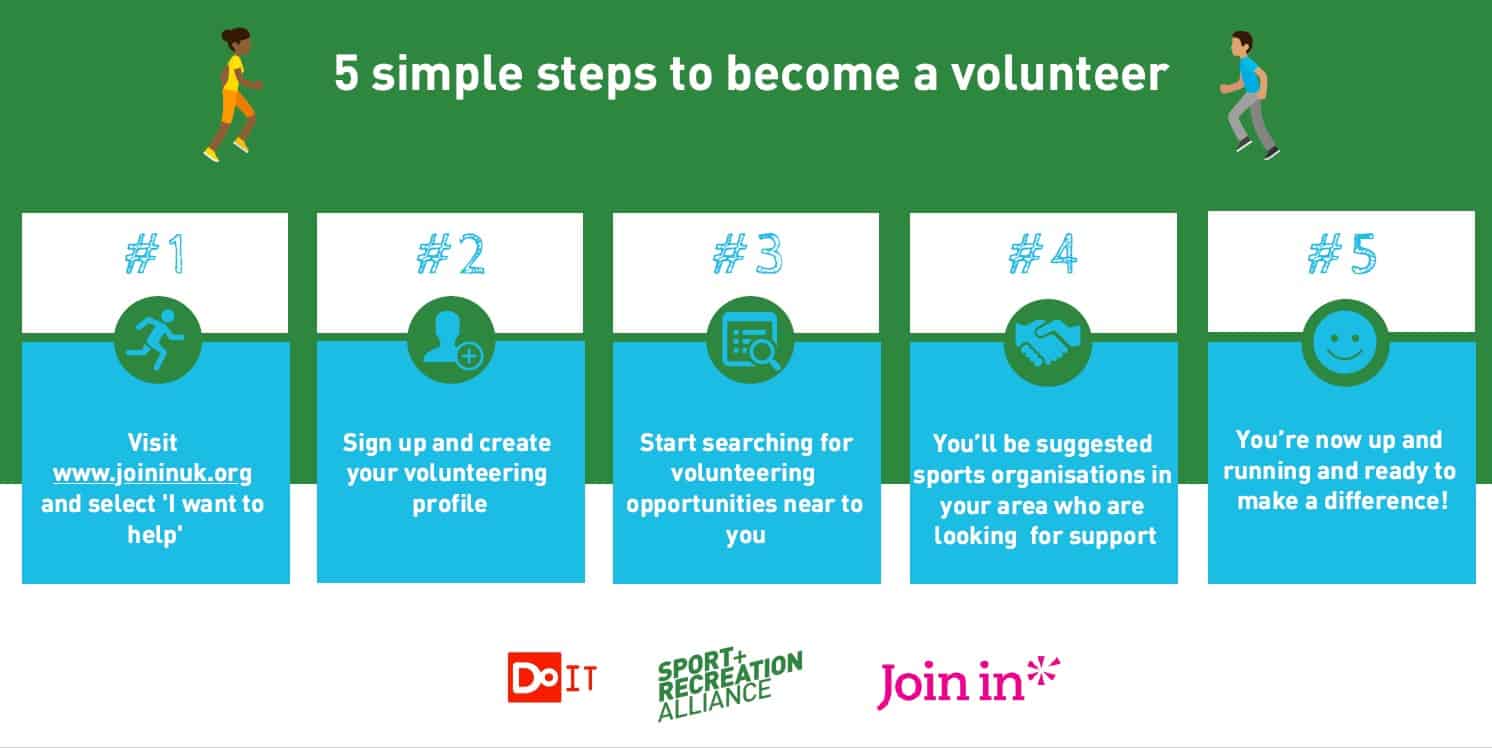 The Sport + Recreation Alliance (SRA) emphasises the importance that sport and recreation clubs will have in rebuilding the physical, mental and social wellbeing of the nation following Covid-19. With 200,000 volunteers a month already seeking opportunities online, organisations that need support have the perfect chance during Volunteers' Week to get the help they need.
According to the Alliance's GIVERS research, over a third (36%) of people agreed that an online hub of volunteering opportunities in sport and recreation would encourage them to do more physical activity, while findings from their Hidden Diamonds research show that each volunteer creates capacity for 8.5 people to take part in physical activity.
By improving the quality and quantity of online information about local opportunities, together we will make the nation happier, healthier and more active.
Head to the SRA's Volunteer Opportunity Finder to search roles by interest, activity or location and find one perfect for you.
Clubs looking to encourage more volunteers can also find the SRA's advice and guidance here.
And if you want to learn more about volunteering in archery, read our quick interview with para squad volunteer Jeff Marshall.