There was drama, shoot-offs and tough competition as 266 archers lined up to make their mark at the third stage of Archery GB's 2017 National Series.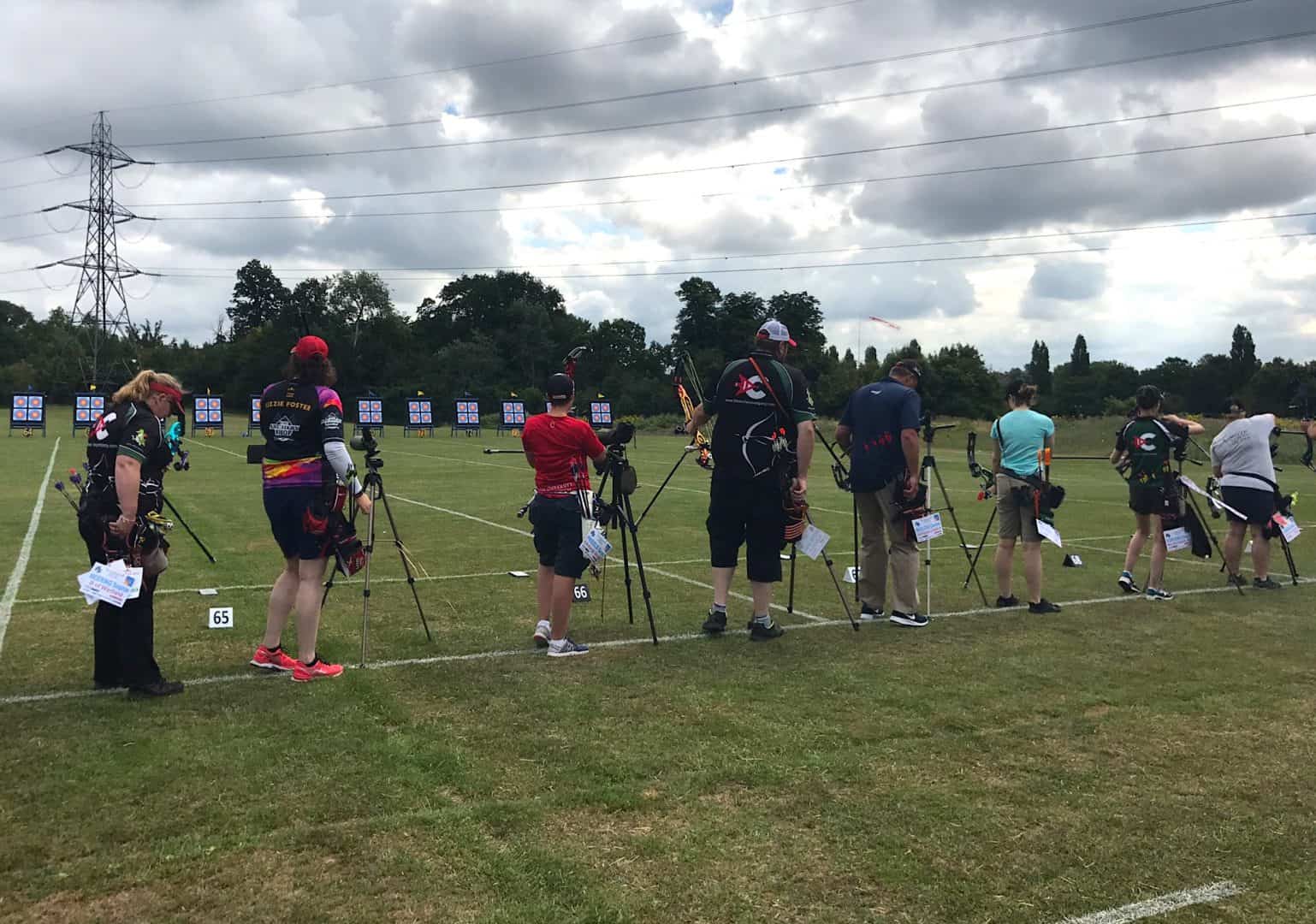 The aim for the archers at Kingston University in Surrey was to earn National Series points in a bid to secure a place in the grand finals, which are being held in Birmingham in September.
Ashe Morgan took gold in the men's recurve competition. The second seed beat Andy Hopkins 6-0, Nigel Lyon 6-2, Alex Smith 6-0, Richard White 6-0 and Sonnie Emeney 6-4 to secure his place in the final. There he faced fifth seed Tom Hall who had defeated Timothy Holmes 6-0, Wayne Cross 6-2, Guy Matzkin 6-0, Conor Hall 6-0 and top seed Patrick Huston 6-4. The final was hard fought but Ashe came out on top, winning 6-0.
There was drama in the bronze medal match, where Patrick faced Sonnie and it was level pegging all the way. That meant a shoot-off and both archers scored 10 - but Patrick edged it to take the medal.
Top seed Sarah Bettles took the women's title - but only after a series of battles. She defeated Kirstie Smith 6-4, Klara Fay 6-2, Sally Gilder 7-3 and Kayleigh Griffin in a shoot-off to earn a showdown with second seed Johanna Meyer. She too had a tough ride, beating Lauren Bann 6-0, Susi Atkinson 6-4, Jaspreet Sagoo in a shoot-off and Sarah Lupton 6-0. There was no let-up in the final either as Sarah battled to a 6-4 win. Kayleigh beat Sarah 6-2 to take bronze.
Daniel Tompkins took gold in the men's compound competition by overcoming a series of challenges. The 11th seed beat Jamie Harris 141-140, Bernie Dicks 144-137, George Tohovitis 144-135, Mark Rudd 141-139 and Mikit Sanghrajka 144-140. That brought him face to face with James Mason in the final. The fifth seed had seen off Chris Groom 146-130, William Davis 142-140, Neil Gunstone 144-141, Adam Ravenscroft 146-143 and top seed Duncan Busby 144-143. But he could not get past Daniel, who took the title with a 147-142 win. Mikit beat Duncan by a single point to take the bronze medal.
Top seed Susan Corless was in unstoppable form in the women's compound competition. She beat Chloe A'Bear 143-122, Ella Gibson 147-132, Sarah Prieels 140-137 and Andrea Gales 146-136 to set up a showdown with Victoria Barby. The second seed was also in fine form, sweeping past Jill Brown 137-122, Victoria Rumary 141-132, Michelle Sword 138-130 and Daisy Clark 143-139. And it all came down to a single point, Susan securing gold with a 141-140 win. One point made all the difference in the bronze match too as Daisy beat Andrea 142-141.
You can find all the stage 3 results here
And you will be able to follow the stage 4 results here.
Follow us on:
Instagram: archerygbofficial
Facebook: Archery GB
Twitter: @archerygb