Start Archery Week will take place 14-22 May 2022, a nationwide celebration of all things archery. In the third of our weekly club stories about last year's event, Gravesend Archers explain what worked well.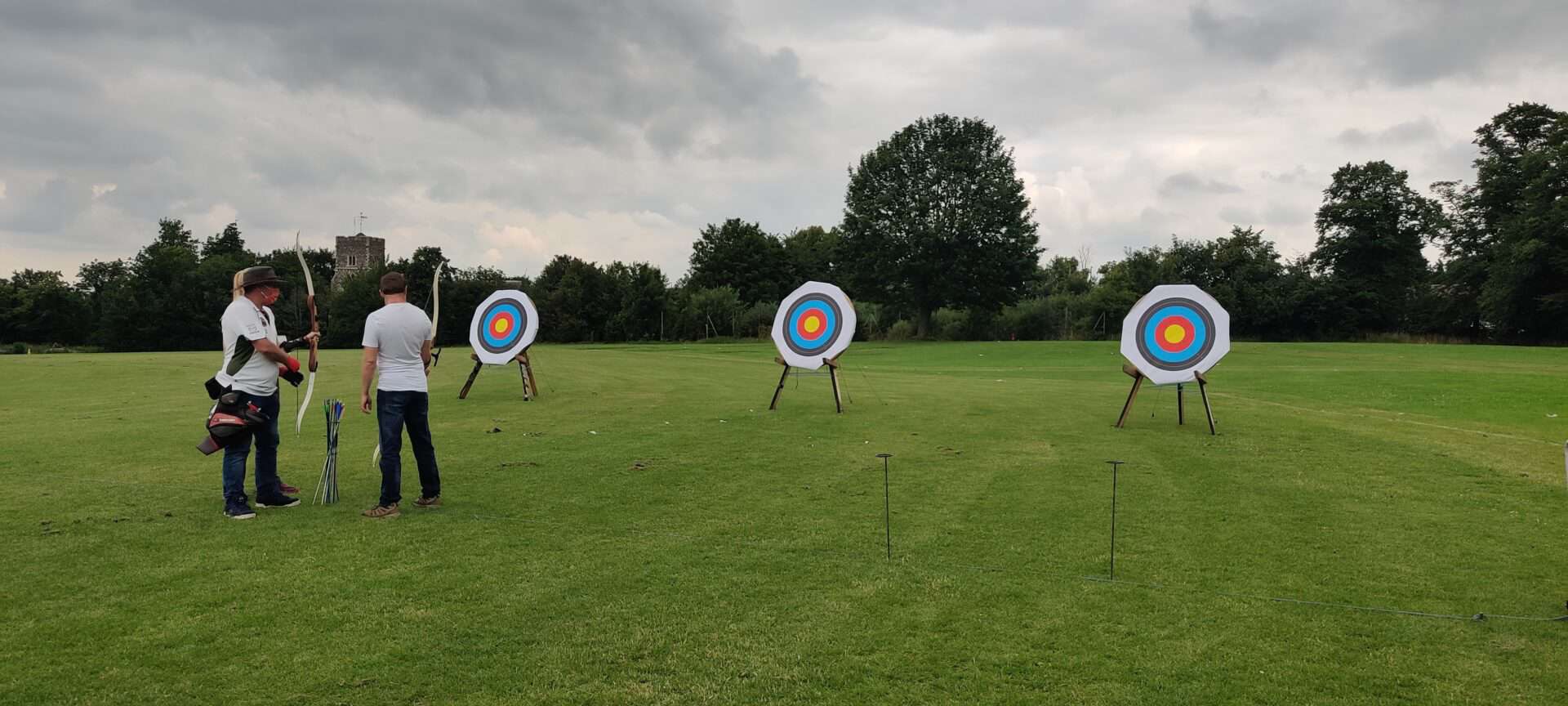 Over the next few weeks, we'll be highlighting previous Big Weekend/Start Archery Week events that have enjoyed fantastic success. If you're hoping to help your club organise Start Archery Week in May, look out for these best practice case studies every Tuesday, right up until Start Archery Week begins.
Two events in one
Gravesend Archers decided to run an event at their usual outdoor range at the Gravesend Grammar School on Sunday 11 July 2021. This was one of their usual weekly shooting times, but they recognised that they had the capacity and space to run an event alongside their normal club activity.
Their club days are always well attended by members and club volunteers, so the additional have-a-go provided extra opportunities to promote the sport and the club, with the potential of gaining new members.
What worked really well was that the club was able to run its normal club shoot directly opposite the Start Archery event. This meant that on arrival, whilst waiting for their turn, and on departure, visitors could see the sport in action and get a sense of what it would be like to be part of the club. It was useful for people to see archery in all its glory as a very social and accessible sport. Visitors had the opportunity to speak with club members who were volunteering or shooting, to get first-hand information and to ask any questions they wanted.
All participants on the day left with a smile on their face and passed on their contact details to the club so that they could receive further information about the next beginners' course.
Will your club celebrate Start Archery Week?
Please let us know how you are hoping to take part by completing this Expression of Interest form
This does not commit you at this stage, but would really help us build a picture of what we hope will be a big, national birthday celebration of archery.