Archery GB's regional development officer for Northern Ireland, Lisa Wheeler, headed to a Start Archery Week event co-hosted by Lisburn City Archery Club and the NI Performance Academy. Here's her report of how the celebration of archery went.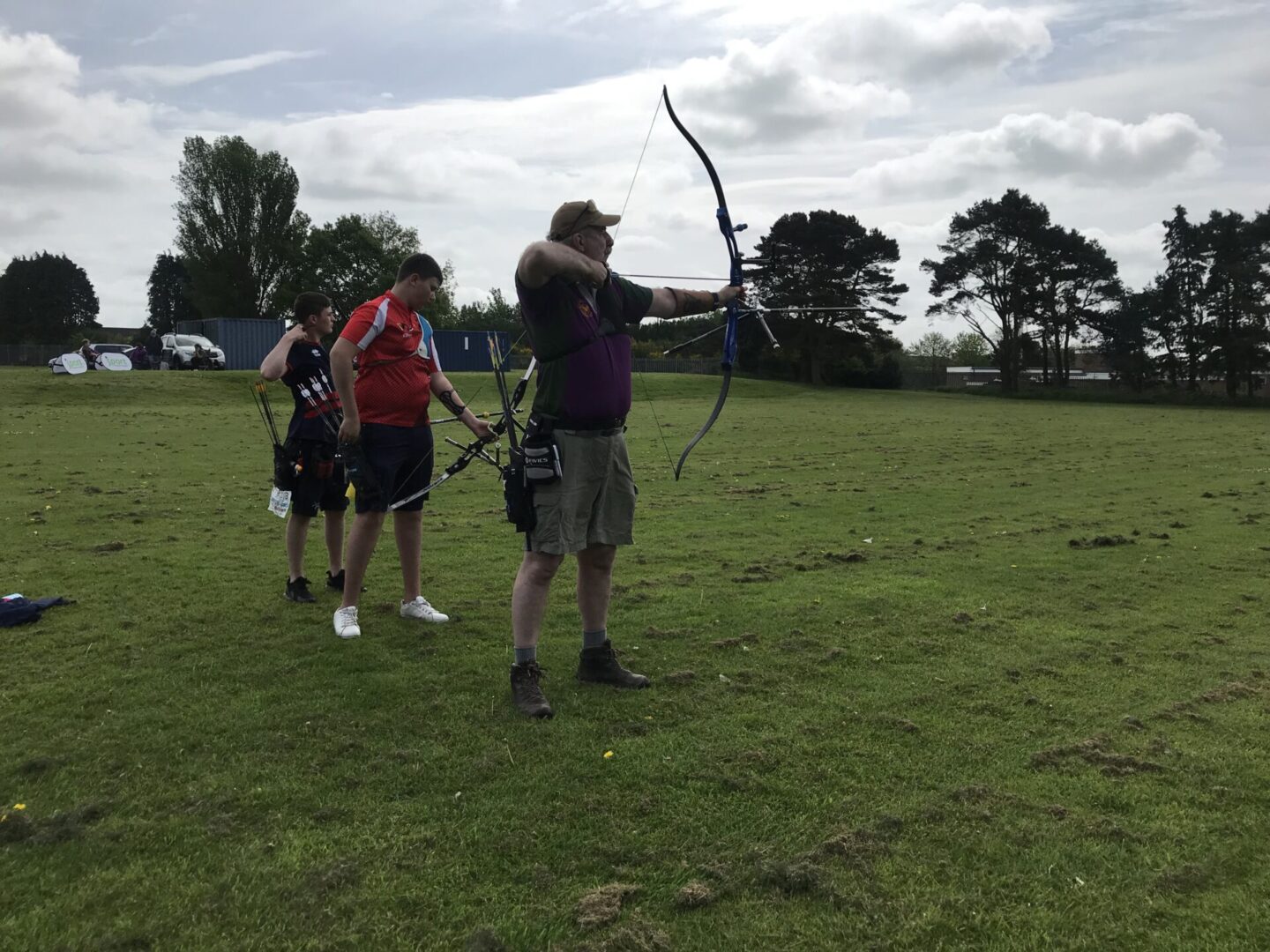 "Yet again Start Archery Week was hosted by Lisburn City Archery Club and the NI Performance Academy in the grounds of Lisnagarvey High School. We were greeted with the most glorious weather as the sun shone all day, a truly rare experience here in Northern Ireland, with not a cloud in the sky.
"The event was publicised throughout various Facebook pages and media outlets including three mentions on national radio across two shows by U105 presenters Johnny Hero and Gerry Laing.
"A steady flow of people arrived throughout the day, not only trying archery but also to watch our NI academy members shoot, to show what is achievable with the right coaching, time and a little bit of determination.
"We had plenty of families arrive; this was great as it shows how inclusive archery is as it is one of the very few sports that the whole family can do together regardless of ability, gender or size. One of my favourite quotes of the day was: 'Do you mean we have just spent an hour in the pool, and for not a whole lot more money we can all shoot together all year as a family? Where do I sign up?'
"We also had a very special visit from Jay Faulkner and his son Nathaniel. Jay is a very well-known and popular archer, but due to his condition and Covid restrictions we have not seen him for the last 2 years while in lockdown.
"Jay has a rare genetic neuromuscular disability which causes muscle weakness and restricted lung function, as well as spina bifida but with his 'can do' attitude and zest to live life to the full he is such an inspiring person, and if that wasn't enough he is also a 5th Degree Black Sash Instructor with Imperial Dragon Kung Fu .
"The coaches worked with Nathaniel (who himself has a group of rare inherited conditions that affect connective tissue and joints) and had him shooting in the gold in no time showing what a capable young man he is and that he has inherited his father's get up and go attitude.
"Three people who attended the event had previously done archery with one saying that the sport gave him the "head space" to deal with everyday life and struggles.
All in all, the club had a very successful and enjoyable day with 55 attending and enough interest to fill 3 beginner courses. The volunteers that helped run the day as well as the NI Performance Academy juniors were amazing and the best bit was that £220 was raised for the air ambulance."
---
To find out more about the impact the 2022 Start Archery Week had, listen back to our feedback webinar.
You can also help shape Start Archery Week 2023. Choose your preferred date here or get in touch with your Regional Development Officer with any ideas for 2023!