Hilda Gibson, Kieran Carr, Andy Rikunenko and Vincent Hybois are currently running the 2nd Para Archery Coach Seminar in Algiers. Here is the run down of what they are teaching out there.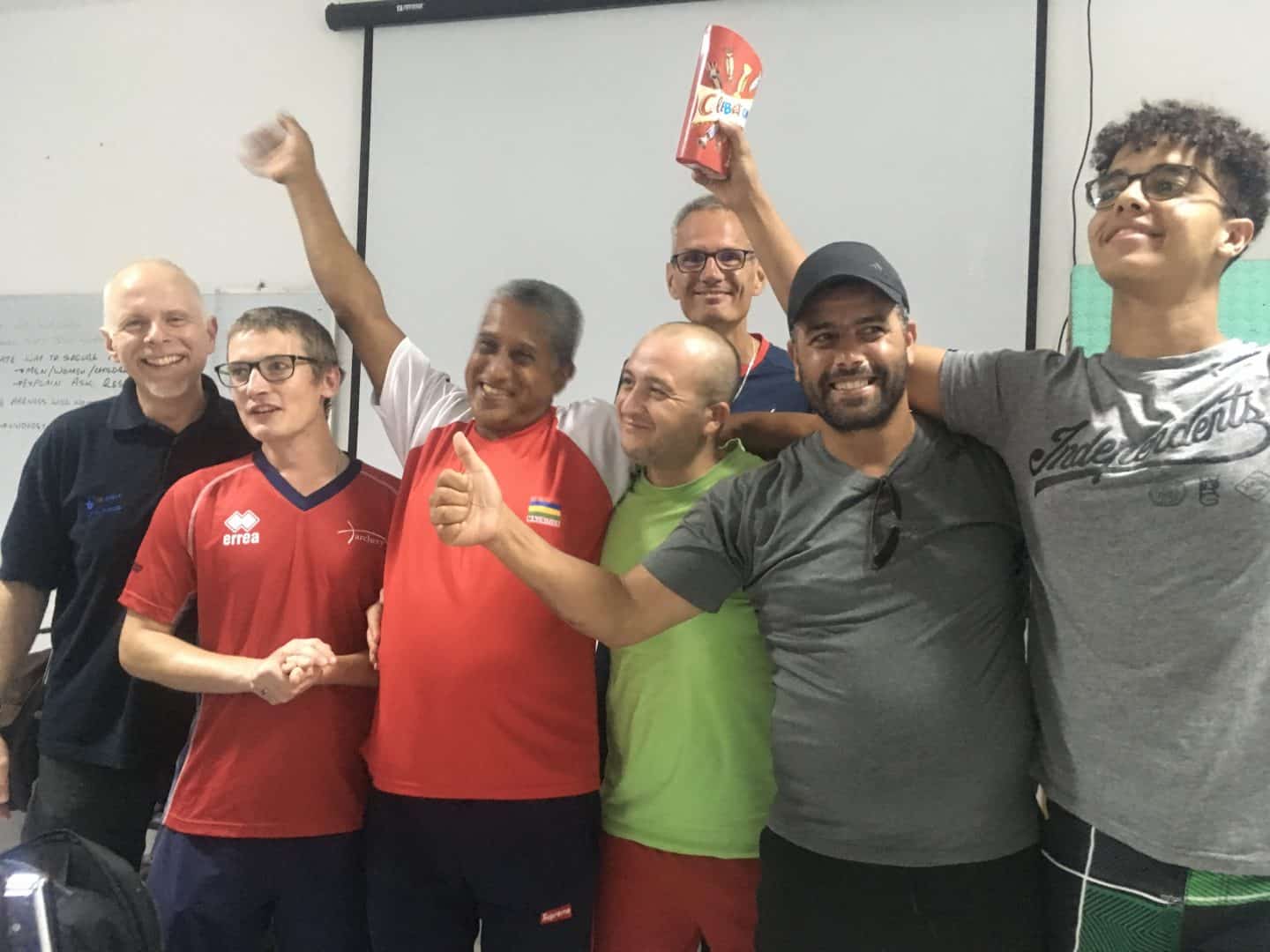 At the Rio 2016 Paralympic Games only one athlete from Africa competed in Para Archery.  This reflects the low number of athletes with a disability participating in Para Archery in Africa at that time (estimated to be less than twenty in total).  In collaboration with UK Sport and World Archery, Archery GB is working to introduce and develop Para Archery in African Member Associations.
The aim is to enable archery to be available to athletes with a disability with the long term objective to have more African countries represented at the 2024 Paralympic Games in Paris.
The approach is to first build coaching and athlete capability, then train technical officials, technical delegates, tournament organisers and classifiers through a series of seminars hosted by African Member Associations and run by experts from Great Britain and France.
The First Africa Para Archery Coach Seminar was successfully held in Egypt in November 2018 attended by 25 delegates from 10 countries.  A Second Para Archery Coach Seminar is now taking place in Algeria where we have 19 delegates from 5 countries.  The Seminar is led by three highly experienced Para Coaches, Andy Rikunenko and Kieran Carr from Archery GB and Vincent Hybois from Handisport France.
The aim of the seminar is to give delegates the confidence to teach and coach archery to people with disabilities.  There are theory and practical sessions to understand impairments to shooting from disabilities, making and using adaptive equipment and towards the end of the course, practicing newly acquired skills with local athletes with a disability.
Day one started with a practical session of exercises to help delegates understand the impairment to shooting of various disabilities.  These included shooting while sitting on a football and wearing a blindfold.  There was then a theory session on how to teach athletes with a disability.
Day two covers the theory of shooting with poor balance followed by a practical session including shooting from a wheelchair and a stool.
Day three focuses on difficulties taking the string; theory, making adaptations and then using these on the practice field.
On day four, delegates have the opportunity to coach local athletes with a disability, to put their learning into practice.  They also learn about Visually Impaired archery including making and then using a tactile sight.
On the final day, there is another session with local athletes with a disability followed by review of some actual athlete journeys.