The University of Warwick finished top of the medals table at the finals of the BUCS Indoor Championships - but only after some epic battles.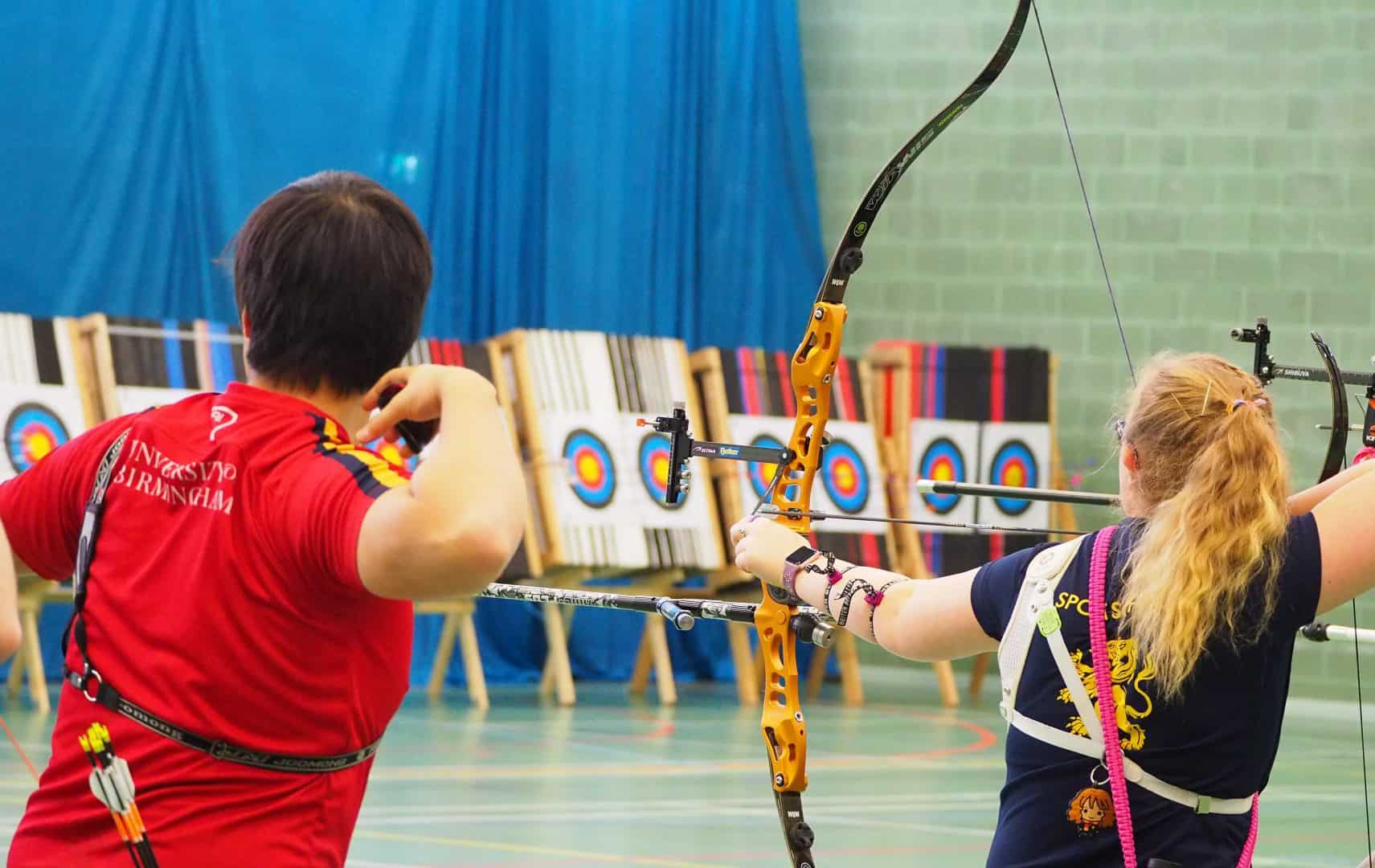 A total of 240 students fought for the honour of 62 universities when they met in Leeds. Warwick ended the day with four golds and two silver medals with the Universities of Birmingham and Edinburgh in joint second place, tied on four.
Last year, Edinburgh's Sarah Prieels set a new compound record with a score of 590. This year she could not quite match that, but retained her title, first beating Edinburgh's Hope Greenwood 145-144 and then Nottingham's top seed, Sarah Moon, again by a single point. The bronze medal went to Sheffield's Izzy Carpenter, who beat Hope in a shoot-off.
The men's compound title went to top seed Kai Thomas-Prause who beat fellow Warwick student James Edmondson 145-144 after first seeing off Liverpool's Ciaron Peake and Chris Cassells of Aberystwyth. Chris lost out in the bronze medal match, beaten 143-138 by Rhys Harper of Lancaster.
It was a great day for Northumbria in the individual recurve finals as both Alex Wise and Bryony Pitman romped to victory. Alex led from the start in a tough field, beating Imperial College London's Daniel Boulby 6-0, Andrew Clark of Leeds Beckett 6-4, Warwick's James Jeffs 6-0, Harry Charalambous of East Anglia 6-0 and Brunel's Jonas Skackauskas in a semi-final shoot-off. That left him facing 15th seed Arthur Coveney. The Loughborough archer battled hard but Alex eventually secured the 7-3 win and Jonas beat Warwick's James Gardner to bronze.
Top seed Bryony scored 6-0 wins over Portsmouth's Reem Alnaqeeb, Sophie Goodwin of Nottingham, Bath's Charlotte Lunt and another Nottingham student, Lizzie Elmer, to set up a gold medal showdown with Birmingham's Eleanor Piper, ranked second. Eleanor shot well but the Bryony took the title 6-2. The bronze medal went to Birmingham's Rebeka Tipping who beat Lizzie 7-3.
Aberystwyth's Alex Newnes retained his longbow title with 6-0 wins first over Leed's James Phillips and then Rodolfo Perez of Plymouth. Exeter's Joe Barham beat James to bronze in a hard-fought match. Edinburgh's Jessica Nirko also kept her title beating Keely Pringle of Swansea 6-2 and Georgiana Jones of Loughborough 6-0. Aberystwyth's Beth Duthie beat Keely to bronze.
Last year, Plymouth's Lonja Selter took barebow gold. This year he had to settle for silver. He was beaten by De Montfort's Chris Norwood, who saw off Cambridge's Frazer Waters, Jakub Kuzniak of Queen Mary London and Nottingham's Matt Waters along the way. Top seed Paul Cobee of Bath took the bronze medal, beating Matt 7-1.
In the women's competition, second seed Amelia Elgey of Birmingham powered to the gold medal match, beating Catherine Reeve of Kent, Cambridge's Kimberley Callaghan and Amy Cole of Central Lancashire before coming up against Bath's Annabelle Brunt. It was intense, but Amelia took the title 6-2. Top seed Jessica Nilsson of Edinburgh took bronze, beating Amy 6-0.
In the team competitions, Warwick's Sherman Ip, Enrik Nako and William Pike took the men's title ahead of Plymouth and Nottingham. James Edmondson and Kai Thomas-Pause added compound men's gold to Warwick's haul, beating Edinburgh and Nottingham into second and third.
The third team gold went Birmingham's Evelina D'Arcy, Eleanor Piper and Rebekah Tipping. Warwick took silver with Nottingham in bronze spot.
You can find all the results here.
Picture: Malcolm Rees