Jersey's Lucy O'Sullivan tells us all about the Island Games which she returned from with five medals.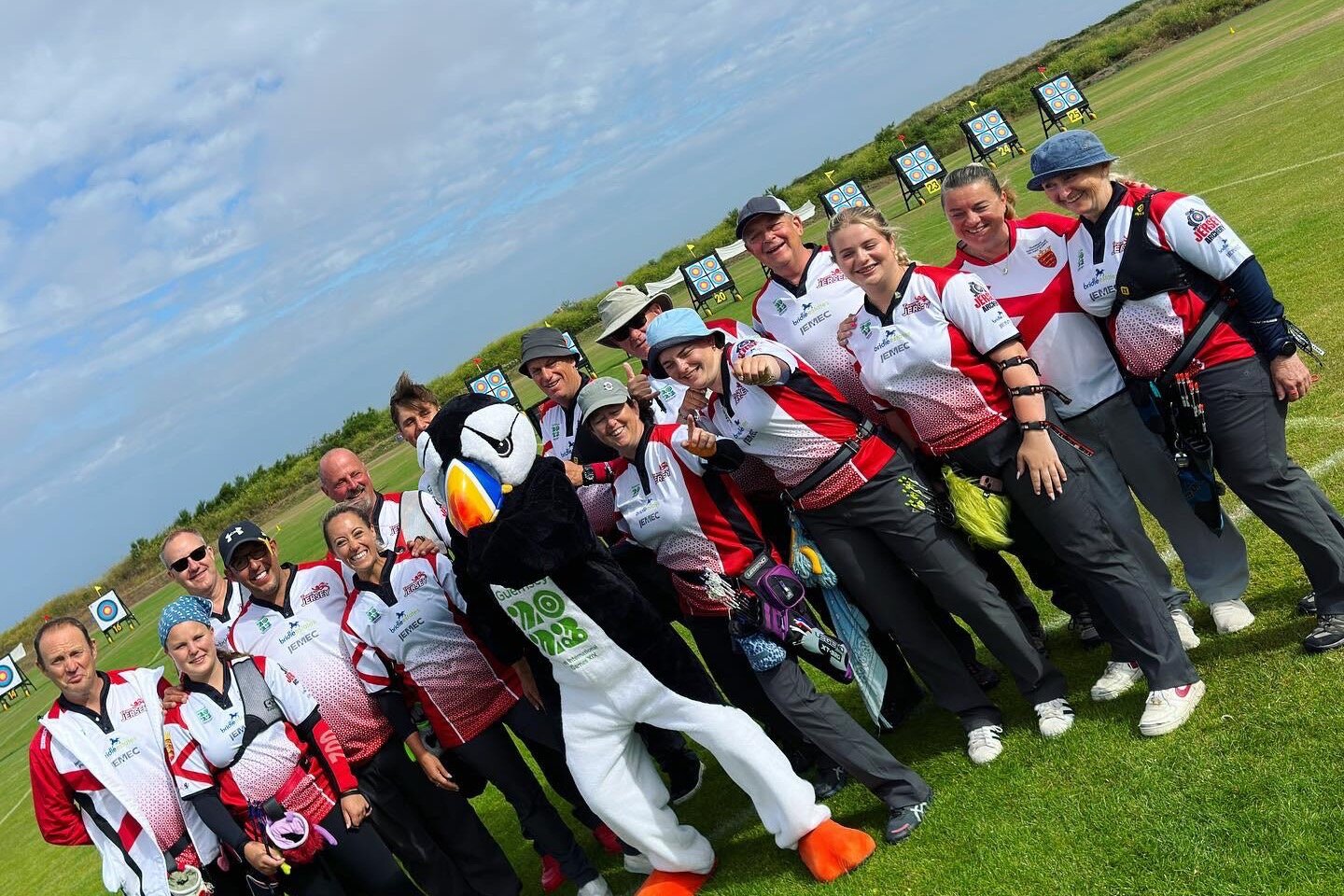 After a brief hiatus due to the COVID-19 pandemic, the biannual NatWest Island Games made a triumphant return in Guernsey for its 19th instalment this July, with athletes coming together for the ultimate multi-sport event.
Beginning back in 1985 on the Isle of Man as a humble games with just 7 sports and 12 islands, the Island Games has grown to a whopping 14 sports and 24 islands. Athletes representing GB came from Alderney, Jersey, Guernsey and Sark; Bermuda, Cayman Islands, the Falkland Islands, St Helena, Orkney, Shetland Islands, Western Islands, Isle of Man, Isle of Wight and Ynys Mon to take part in sports including basketball, football, windsurfing, shooting, swimming, tennis, triathlon, and of course, archery.
The Games have been a hotspot for up-and-coming athletes, as well as some big-name stars like Mark Cavendish MBE all preparing to represent their countries. Previously slipping under the radar, recent success has helped to put it on the map and secure its place in the archery tournament calendar.
After the opening ceremony followed four days of shooting. Monday was the FITA 1440 round in the Guernsey's infamous winds, where medals for individuals and teams based on overall scores were up for grabs.
Tuesday saw archers back on the field for the WA 70/50 qualification round. The mixed team knockouts and team matches were tough for everyone, and saw some team matches even win with misses on their scorecards.
On Wednesday, archers participating in the individual match play saw gusts of up to 32 mph, but archers fought back to duke it out for the knock-out gold medal.
Thursday was all about team spirit. Many islands don't have enough people that do archery at a competitive level, therefore the Island Games teams consist of one man and one woman, and the next highest scorer, for both compound and recurve divisions.
The Channel Island archers brought their A-game, with both Guernsey and Jersey snagging heaps of medals. Jersey dominated with five golds, two silvers, and four bronze medals. Not far behind were the Faroe Islands, guided by the famous archer-turned coach for the week, Martin Damsbo, snatching four golds, one silver, and two bronzes. Gotland secured three shiny gold medals placing 3rd overall. Not to be outdone, the Falkland Islands bagged their first gold medal in nearly 25 years.
It's a once-in-a-lifetime experience for many small island athletes and a training ground for future superstars. We can't wait for the next games in 2025, where we'll witness more dreams come true and the name of archery shining bright in our islands.
See all the scores from the week here.