Archery GB is pleased to announce the return of the National Talent Development Programme (NTDP) at three regional centres across England. Young athletes who are keen to improve, including those with disabilities, are actively encouraged to sign up.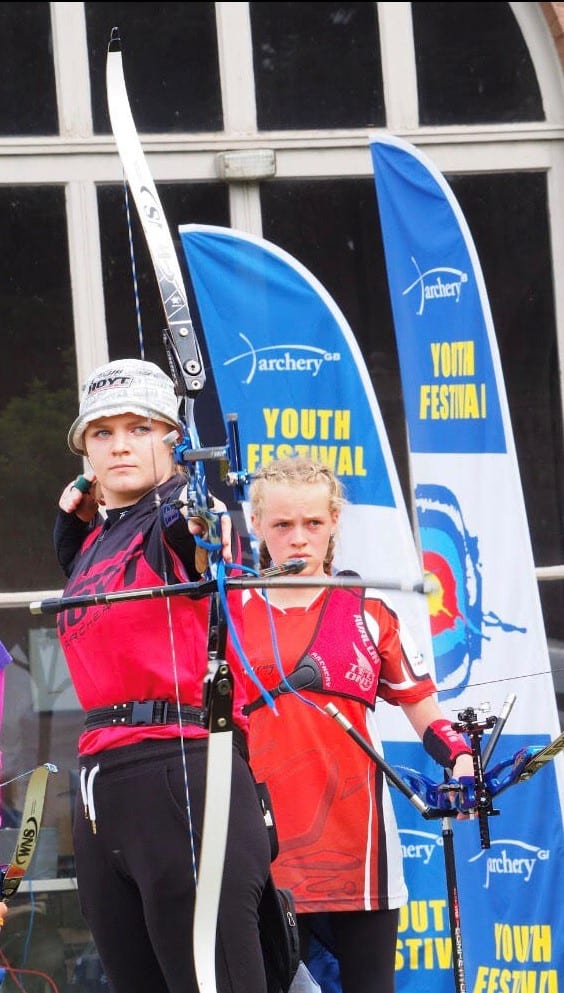 The NTDP is open to both recurve and compound athletes under the age of 20 and one personal coach or parent is welcome to attend each training day.
The NTDP provides specialist technical coaching as well as a wide range of athlete development support. It's also a great opportunity to meet other young archers with performance ambitions.
Where is NTDP happening?
The NTDP in England will take place at Aim4Sport (south), Arrowhawks (north) and Lilleshall National Sports Centre (central) on:
17 October
12 December
20 February
24 April
Following athlete and coach feedback, athletes will be required to attend all four dates of the NTDP for the 2021/22 programme. This will allow athletes to build a relationship with their NTDP coach and provide consistency in feedback throughout the programme.
Athletes may be invited to attend a final 'profiling' day in July at the end of the cycle. Those demonstrating the skills and behaviours required to progress can be selected to the National Age Group Academy, the induction for which takes place each autumn.
Feedback from former NTDP athletes
Emelia Belshaw
Age: 15  Club: Bowmen of Burleigh, Berkshire
[caption id="attachment_28997" align="alignnone" width="300"] Emilia Belshaw[/caption]
Q: How did you first hear about the NTDP programme and why did you want to attend?
A: I heard about the NTDP programme because my friend from a club was on the Pathway. Then on social media I saw an advertisement which made me want to attend to see what it was all about, and where my archery career could lead.
Q: Where did you attend NTDP? What was your first time at NTDP like?
A:  I attended my first NTDP at Aim4Sport training centre in Bedfordshire, and had a really great experience and enjoyed every second of it. Reflecting on my first day there, I really wanted to pursue my archery career and achieve the goals I have always wanted. One of them was to join the National Age Group Academy. I managed to do this by working hard and not giving up.
Q: What did you learn from the programme and who did you work with?
A: When I joined the programme, Aim4Sport's Dave Leader coached me and I started going up every other week for coaching sessions with him. I did this for about a year and a half while still being part of the NTDP programme and also attending ATC sessions that Aim4Sport held once a month. From the programme, I learned how to adapt and try new things in archery, such as strength and conditioning exercises or changing technique to help make the shot better.
"I met new friends who I still shoot with now..."
Meghan Robertson
Age: 14 Club: Guildford Archery Club, Surrey
[caption id="attachment_28999" align="alignnone" width="170"] Meghan Robertson[/caption]
Q: Where did you attend NTDP? What was your first time at NTDP like?
A: I attended at Aim4Sport and loved it. The first day was strange, totally different to what I had been doing with my coach but great all the same. We took part in some fun activities: shooting while standing on a wobble board, practice shoot-offs in teams against the clock. It was just like a real competition but it was all for fun purposes. I met new friends who I still shoot with now. In fact, three of them have also been accepted for NAG Academy.
Q: What did you learn from the programme and who did you work with?
A: I learned so much about health and fitness and also much more about maintenance of my bow and kit. I learned to focus and accept when things don't go as I would like and move on from it, and how to work as a team and do the correct exercises to warm up and cool down, as well as strength and conditioning
How do I register?
You can register for the NTDP through Sport 80. Just click on events and search for 'National Talent' in the search bar. Registration opens on Friday 24 September and closes on Tuesday 12 October. The programme costs £80 for all four dates.
Please contact Performance Pathway Officer, Rob Francis, if you have any questions at rob.francis@archerygb.org