Thanet Archers' Alex Moss made quite an impression on Jeremy Kyle when they met - and you can find out why by tuning to ITV1 at 9.25am this Friday, 12 April.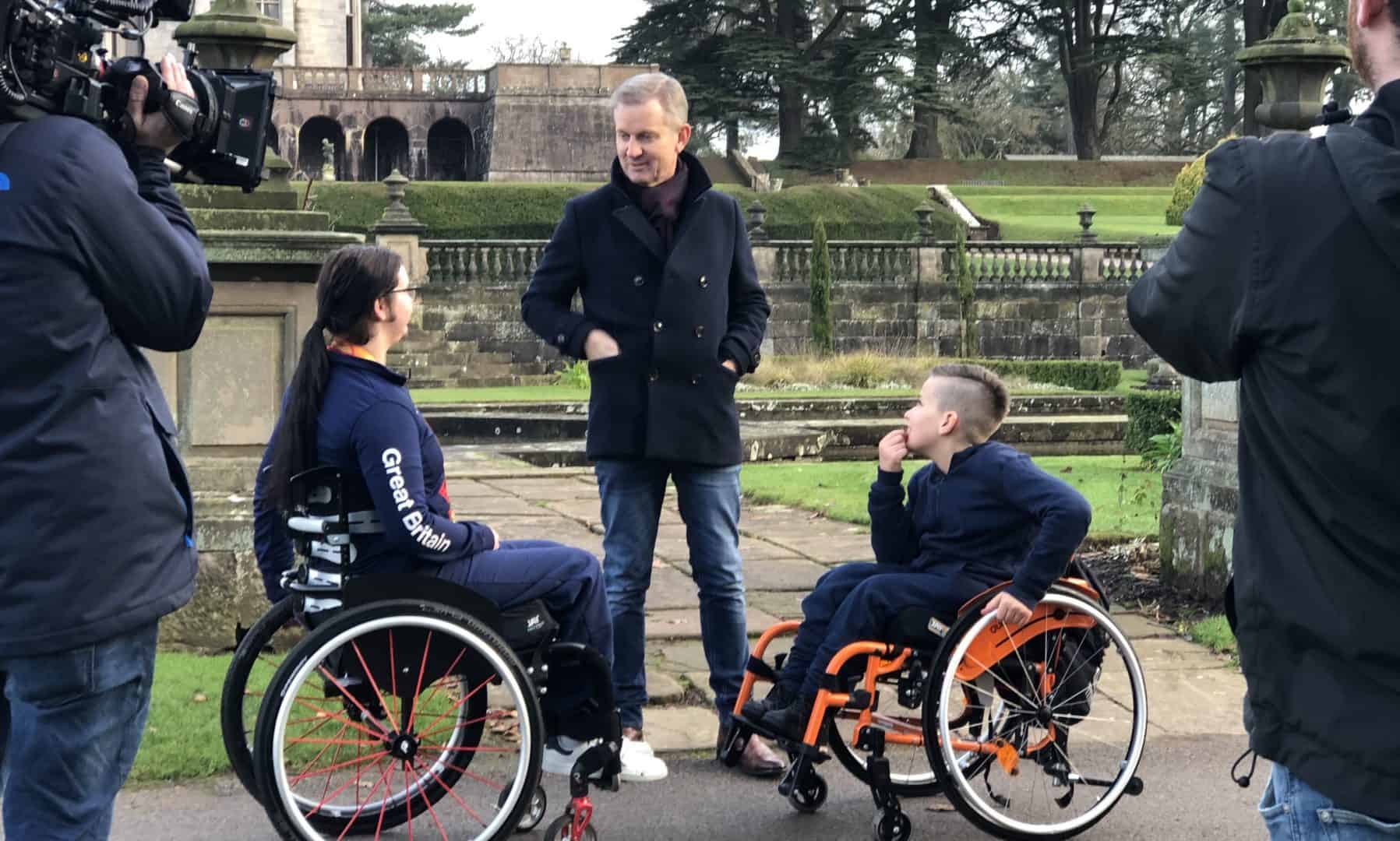 Alex will be starring in a special inspirational children episode of the Jeremy Kyle Show. The 11-year-old, who has spina bifida, is confined to a wheelchair and is passionate about archery, got a little more than he bargained for during a shopping trip - Jeremy Kyle at the checkout.
What followed was a whirlwind trip up to Lilleshall and a chance to meet his hero: Paralympic champion Jess Stretton. He also got to train with Archery GB's top coaches and para archers - as did Jeremy.
You can find out what happened and more about Alex in the spring edition of Archery UK - and don't forget to tune in or set the record button for the Jeremy Kyle Show on Friday!
Above: Alex with Jeremy Kyle and Jess Stretton