Day one of the UK Masters kicks off with the WA1440 round.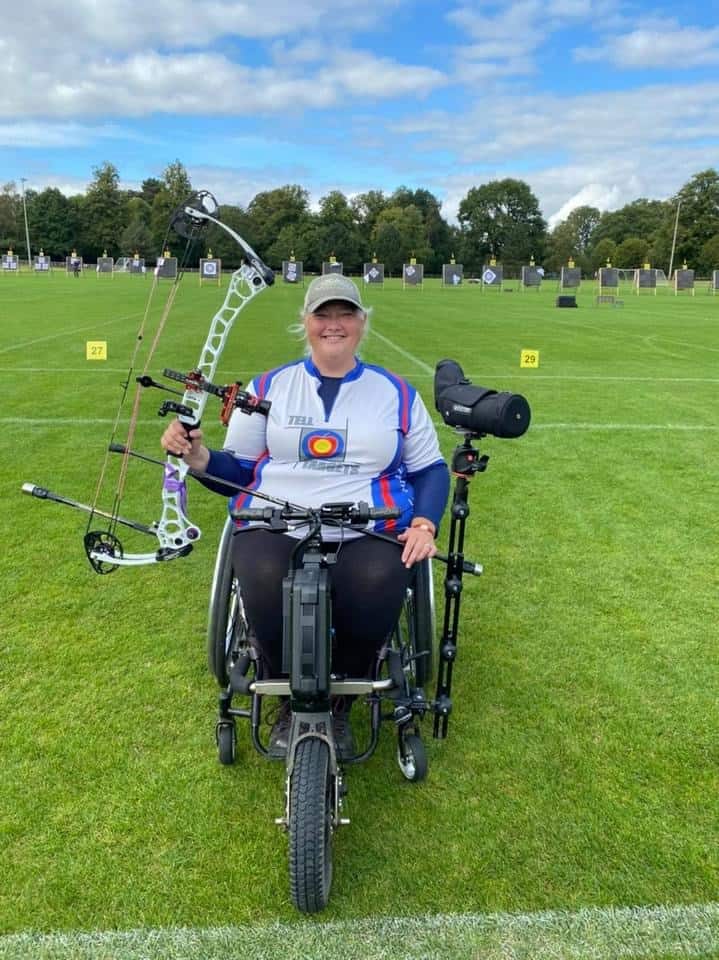 For the gentlemen recurve, Alex Wise ranked first after the 1440 round with 1333. 18 points behind in second place is Conor Hall with 1315, and in third is Michael Judd with 1286.
In the ladies recurve, Malgorzata Sobieraj came in first with 1325. Jaspreet Sagoo placed in second with 1314 points, and Imogen Sullivan-Bell came in third with 1278.
On the compound side of the field, gentleman compound Thomas Lane ranked top with 1373. Lewis Haslam is just behind in second place with 1366, and Tom Duncan shot 1359 to earn third place.
And gentleman guest compound archer, Jason Sargeant, shot 1324.
For the ladies compound, Bayley Sargeant ranked first with 1399, one point away from hitting 1400. Jacquie Holmes shot only eight points less with 1391 to earn second place, and Susan Corless came third with 1388.
Also, Lindsay Howard earned a UK record for the WA1440 compound women open with 1317.
Longbow gentleman, Cliff Gadd shot 837 points to earn first place in the rankings. Rob Twigg came in second with 818, and in third is Martin Bale with 795.
For the ladies longbow, Sheila Hudson ranked first with 811. Hudson also earned herself a UK record for her 70-meter score of 209. Sharon Lawrence shot 693 for second place, and in third is Sophie Twigg with 633.
Gentleman barebow, Brett Stringer, came first in the rankings with 965. In second is Paul Hadley with 942, and in third is Mark Turner with 858 points.
For the ladies barebow, Jacqueline Crow came first in the ranking with 1015. Just behind in second place is Jacqueline Hunt with 991, and in third is Sarah Hubbard with 967.
Follow results for day two here.