It's going to be a very merry Christmas for one lucky archery club! You may be aware that Archery GB has a partnership with easyfundraising, enabling clubs to raise donations through online shopping.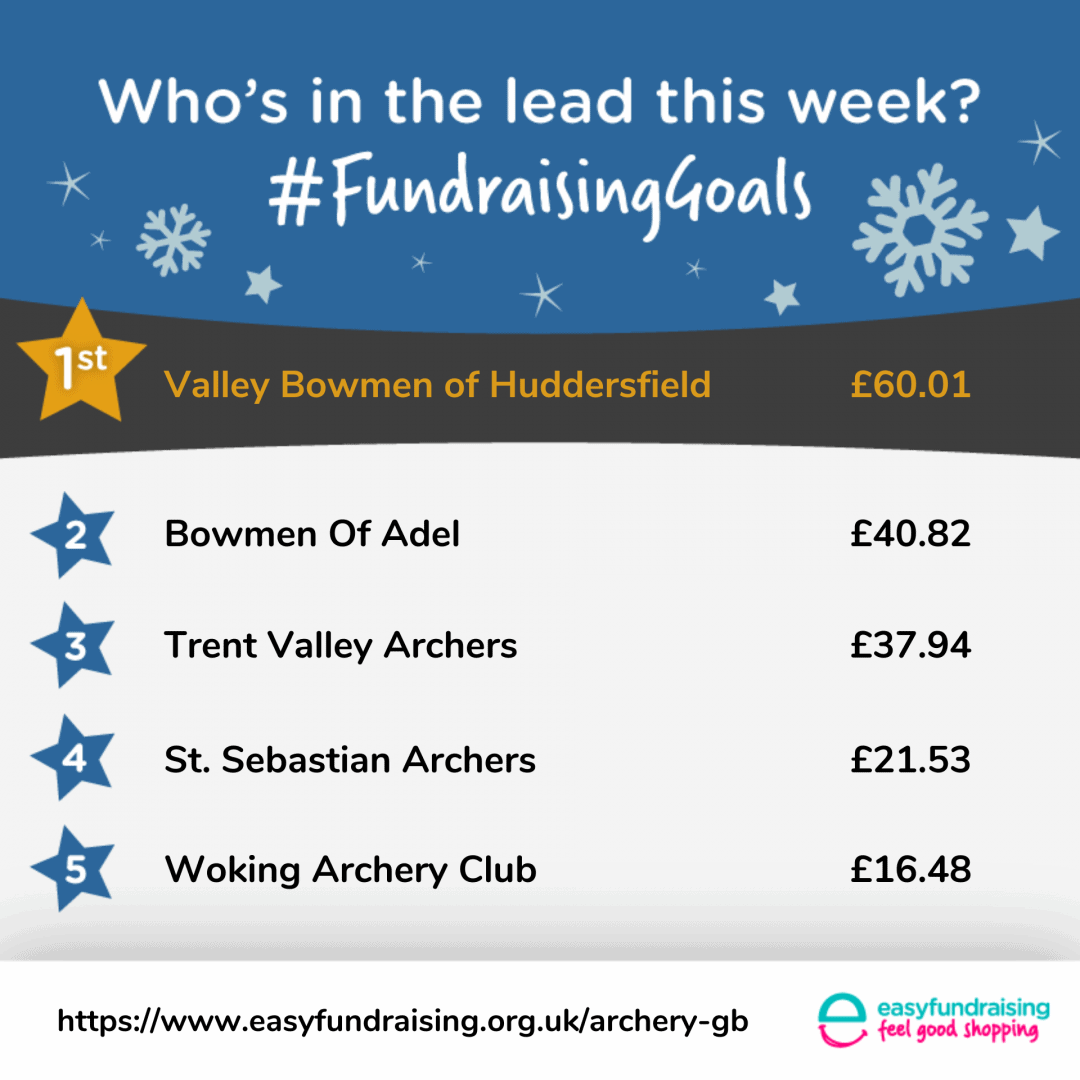 Until 31 December, easyfundraising is running a competition whereby the club that raises the most in shopping donations, through their easyfundraising account, will win a bonus donation of £500.
If you've already entered the competition, accessible through the easyfundraising website or app until 31 December, you may be wondering how your club is doing in the rankings.
Here's the latest score on the boards!
All that Black Friday shopping has really paid off for Valley Bowmen of Huddersfield who are in the lead, followed by Bowmen of Adel, Trent Valley Archers, St Sebastian Archers and Woking Archery Club. We're only halfway through the competition though, and with retailers offering bags of bargains and donations, that £500 prize could still be won by your club!
The competition is open to all Archery GB clubs using easyfundraising, so if your club hasn't joined yet, get started here.
As well as the top £500 prize, easyfundraising will also be awarding three spot prizes of £50 in the competition period (until 31 December). Click here for more information and for details on how to sign up and start raising money.