The World 3D Championships took place in Terni, in Italy from 4 - 10 September with GB coming away with a silver medal.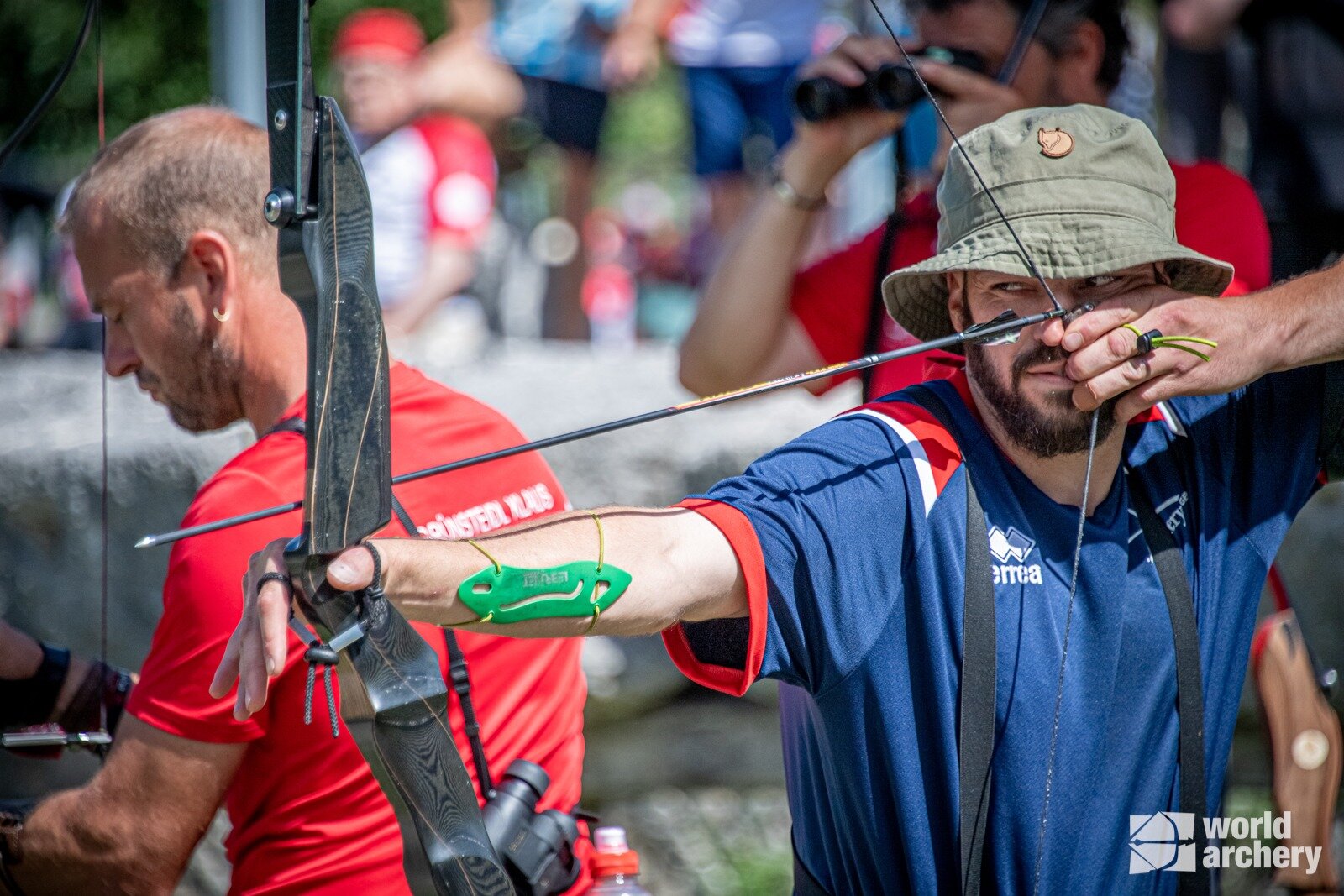 The GB team consisted of 3 Compound men, 3 Barebow women, 1 Barebow man, 2 Traditional men, 1 Traditional woman and 1 Longbow woman.
Six team members made it through the top 22 cut following the two qualification days with Jed Cullen in the Traditional men's category taking the top spot and qualifying in 1st place. Scores from the 2 days of qualification also ensured that Sarah Monteith and Jed Cullen made it into the top 4 of the Traditional Mixed Team event, eventually finishing in 4th place following two hard fought matches.
Success came for Jed Cullen in the form of the silver medal, in his final match against Klaus Grunsteidl of Austria. The fight for the gold medal ended in a 1 point deficit by the narrowest of margins.
In the same category Terry Stevens finished in a commendable 7th place whilst Ollie Hicks, competing as a senior aged 15 in the Barebow men's category at his first ever World Championships, took the 11th spot.
Romaine Mehaffey finished 15th, Victoria Williams 19th and Kathryn Morton 23rd in the Barebow women's division whilst Sarah Monteith took 19th place in the Traditional women's division.
For the Longbow women, Emily Williams achieved 27th place and in the Compound men's competition Zach Ball came in 30th position, Spencer Martin in 35th and Simon Holmes in 42nd.
Victoria Williams said: "The week saw temperatures of up to 34 degrees along with heavy showers which caused disruption to the schedule and the shooting venues but all in all it was a great week of competition at the beautiful venues of Stroncone, high above the city of Terni, and the Carsulae Archaeological Site.
"To mark the passing of Queen Elizabeth II team members wore black armbands and a minute's silence was held prior to the Traditional men's medal ceremony, a sombre few moments before celebrating and congratulating Jed Cullen on his fantastic shooting and silver medal."