Sarah Bettles and Patrick Huston flew the flag for Britain in the mixed team competition at stage one of the 2018 Hyundai Archery World Cup in Shanghai today.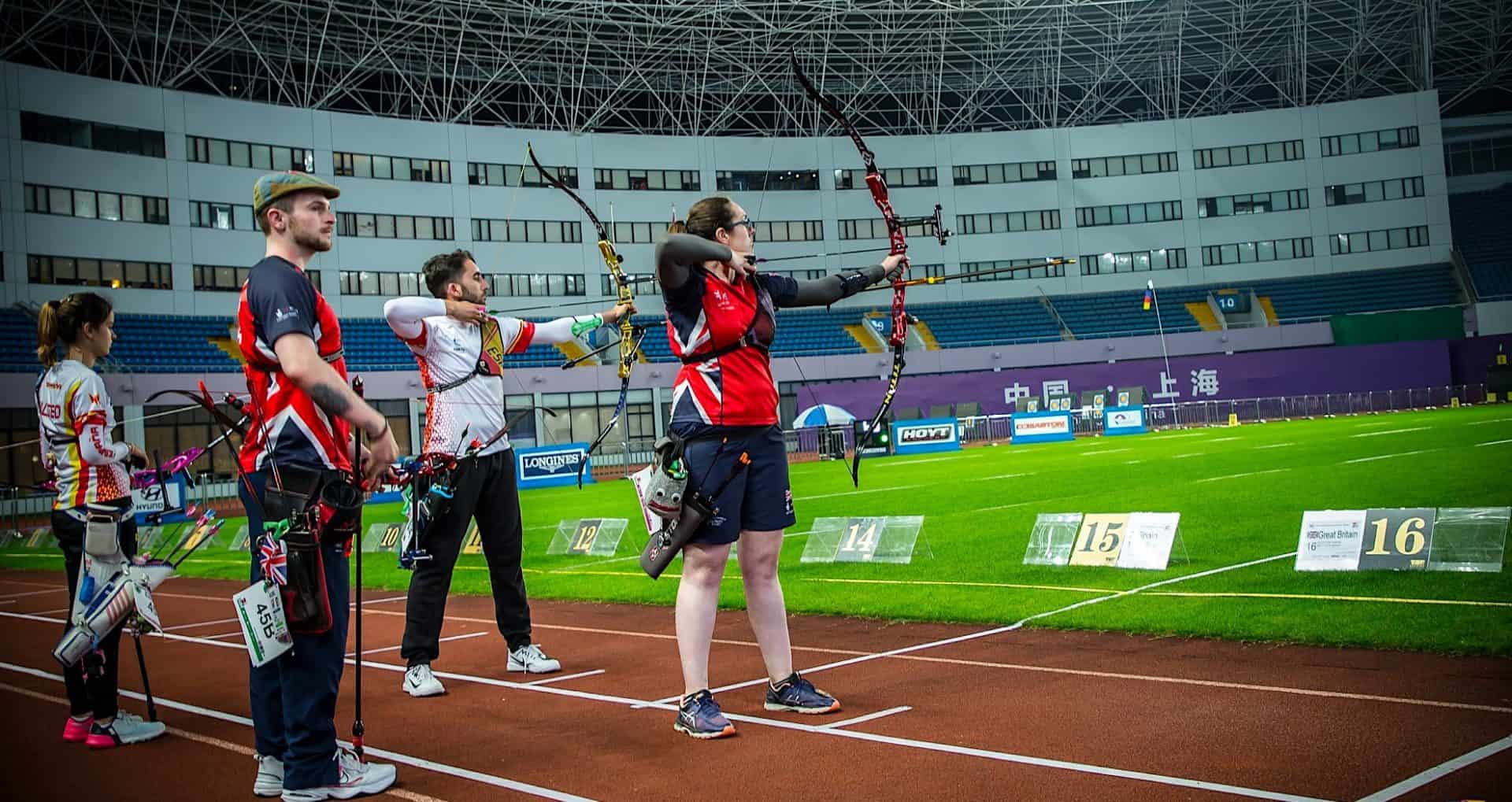 The duo qualified 16th in the recurve mixed team competition and beat Spain 6-2 to earn a showdown with top seeds Kim Woojin and Chang Hye Jin.
They top the world rankings and won gold in Rio - but the Britons were not overawed. The Koreans took first blood winning the first two points but then Britain struck back, winning the second set. The top seeds took the third by a single point and then claimed victory by winning the fourth. They now face Turkey in the gold medal match.
Sarah, Bryony Pitman and Eleanor Piper, qualified 10th in the recurve team competition and battled to the quarter finals after defeating seventh seeds Japan. There they faced the second seeds, Chinese Taipei. The British trio fought hard but could not overcome their on-form opposition who will now face top seeds Korea in the gold medal match.
The men's team of Patrick, Ashe Morgan and Tom Hall  qualified in 19th spot but were denied a place in the last 16 by Spain.
In the individual competitions, there was shoot-off agony for 39th seed Bryony Pitman. She tied with Oceane Guy and shot a seven. But the Frenchwoman hit the nine to go through to the last 48. Sarah Bettles qualified in 31st spot but fell 7-1 to Marie Horackova of the Czech Republic. Nineteen-year-old Eleanor Piper, ranked 41st, was beaten 6-2 by Vietnam's Nguyun Thi Phuong while her 14-year-old sister Louisa, ranked 52nd, fell 6-0 to Ana Umer of Slovenia.
Patrick Huston qualified in 63rd place and faced Viktor Ruban. It was an epic battle and he beat the Ukrainian 6-4 but lost to Sjef Van Den Berg in the next round. Ashe Morgan faced another Ukrainian - Oleksii Hunbin - and it was even closer. The athletes tied, forcing a shoot-off. Ashe, ranked 70th, shot an eight but Hunbin edged closer with a nine. Tom Hall, who qualified 74th, lost 6-4 to Russia's Alexander Kozhin in another hard-fought battle while the 83rd seed, 17-year-old Alex Wise, fell 6-2 to Pablo Acha of Spain.
Compounder Lucy O'Sullivan qualified in 40th spot and faced France's Sophie Dodemont in a bid to reach the last 32. And it could not have been closer. They tied the first end then the Frenchwoman won the second, lost the second and edged the third. Lucy took the last end 29-28 but was a single point behind, losing 143-144.
Above: Sarah Bettles and Patrick Huston in action. Picture: World Archery
Follow us on:
Instagram: archerygbofficial
Facebook: Archery GB
Twitter: @archerygb