Two young Northern Irish archers have set their sights on future World Championships and Olympics following recent individual successes.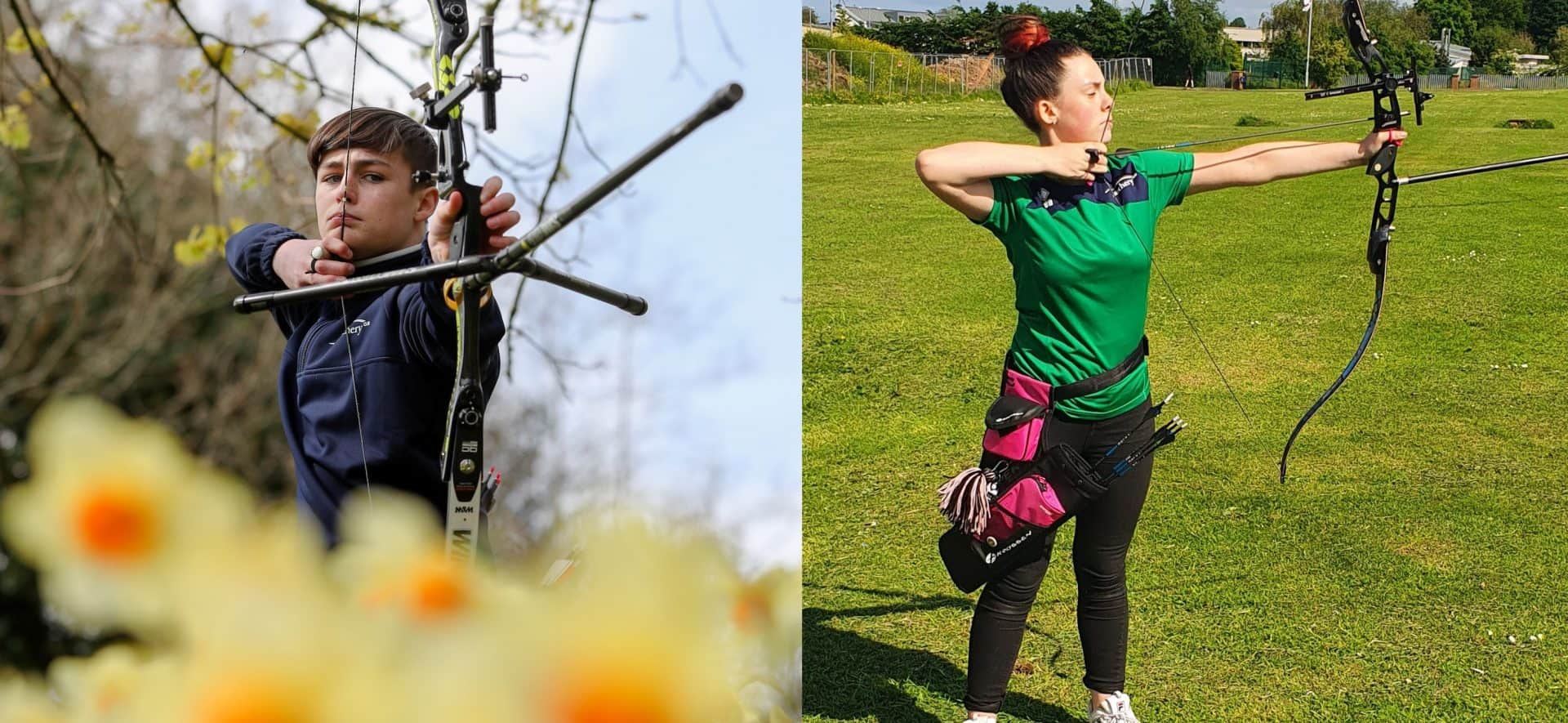 Evie Barker, aged 12, recently broke a Northern Irish record by being the youngest archer to shoot 50m, while Jack Doherty, 14, has received a sporting bursary - awarded by the prestigious Mary Peters Trust, Northern Ireland's leading sports charity and funded by Hughes Insurance - in recognition of his sporting talent.
On the achievements, Damien Lennon, Archery GB Talent Pathway Coach for Northern Ireland, said: Â"It is fantastic to see two young archers getting the recognition they deserve and carving out their own sporting pathway so early on. With Jack winning national competitions and Evie breaking records, it is clear they both have very bright futures in archery ahead of them. Our job is to help keep them in the sport, maintain their motivation and nurture their natural talents so we can guide them towards international success and help them reach their full potential.
Â"Archery truly is an inclusive activity, one that's open to all ages and genders, and it's also adaptable to most disabilities. We hope that by showcasing the amazing talent in the sport and the many rewards archery provides, we can encourage more people to have a go and see even more rising archery stars in Northern Ireland and Great Britain."
Archery's rising stars
Evie Barker
At the age of just 12, Glengormley's Evie Barker has broken the Northern Irish record as the youngest female to successfully shoot 50m. Having only picked up a bow and arrow just over a year ago, Evie is clearly a natural and is expected to soon begin representing Northern Ireland in competitions.
Having joined Muckamore Company of Archers, Evie, who is also a star student and young carer for her mother, was talent spotted by Archery GB's, Damien Lennon, whose job it is to find international talent. Lennon has not seen someone display this depth of talent so early on in their archery career before. As her Academy Coach, he believes that, if she remains on this pathway, she has what it takes to reach the Commonwealth Games and, in turn, future Olympics.
When speaking about breaking the record and her dreams for the future, Evie said: Â"In archery, some people can't get past that 30m mark. It took me quite a while so I got a new bow and in the end was able to shoot that 50m and broke the record, which is something I am exceptionally proud of. I haven't been shooting long but I am really focusing on my training in the hope that one day I'll make it to the Olympics."
Jack Doherty
A rising star in Northern Ireland's archery scene, Jack Doherty, a member of City of Belfast Archers, has been awarded a £500 bursary, which aims to support talented athletes and is part of an ongoing partnership between Mary Peters Trust and Hughes Insurance.
Having started his archery career five years ago at the age of nine, Jack won Northern Ireland's Senior Indoor Recurve Championship in February 2020. He now has his sights firmly set on representing Great Britain and Northern Ireland in future international competitions and has already been selected for the team heading to the European Youth Cup in Romania this August.
On the bursary and his ambitions, Jack said: Â"My long-term ambition is to move up the pathway to the Conversion Academy, which sits just below the National Squad which will help me to realise my future dreams of reaching the Olympics. I'll hopefully be travelling a lot for competitions this year and the bursary will help with the costs or allow me to upgrade my equipment. It feels great to be recognised."
Gold Olympic medallist, Lady Mary Peters said: Â"I'm delighted that my Trust's partnership with Hughes Insurance can support talented athletes like Jack. It has been a challenging time for our young athletes with the Covid-19 pandemic affecting training and competing, so our bursary programme has become an important opportunity to remind them that their talents are recognised. I congratulate Jack on being selected and wish him a bright future in competitive archery."
Harriet McCandless, Senior Marketing Manager at Hughes Insurance said: Â"Our partnership with Mary Peters Trust is really important to us as it allows us to support young athletes from across Northern Ireland on their sporting journeys. We look forward to awarding more athletes like Jack throughout 2021."
Get started in archery
Want to start archery? Please make a note of Archery GB's soon-to-be-launched microsite, which will cover all you need to know about getting into the sport: www.startarchery.co.uk
And don't miss archery's Big Weekend in Northern Ireland this weekend (2-4 July). It's a great opportunity to have a go at archery and see if it's for you!