Athletes from six nations went head-to head in the 2019 Youth Festival international mixed team event. The rivalries were friendly but intense, producing some stunning results.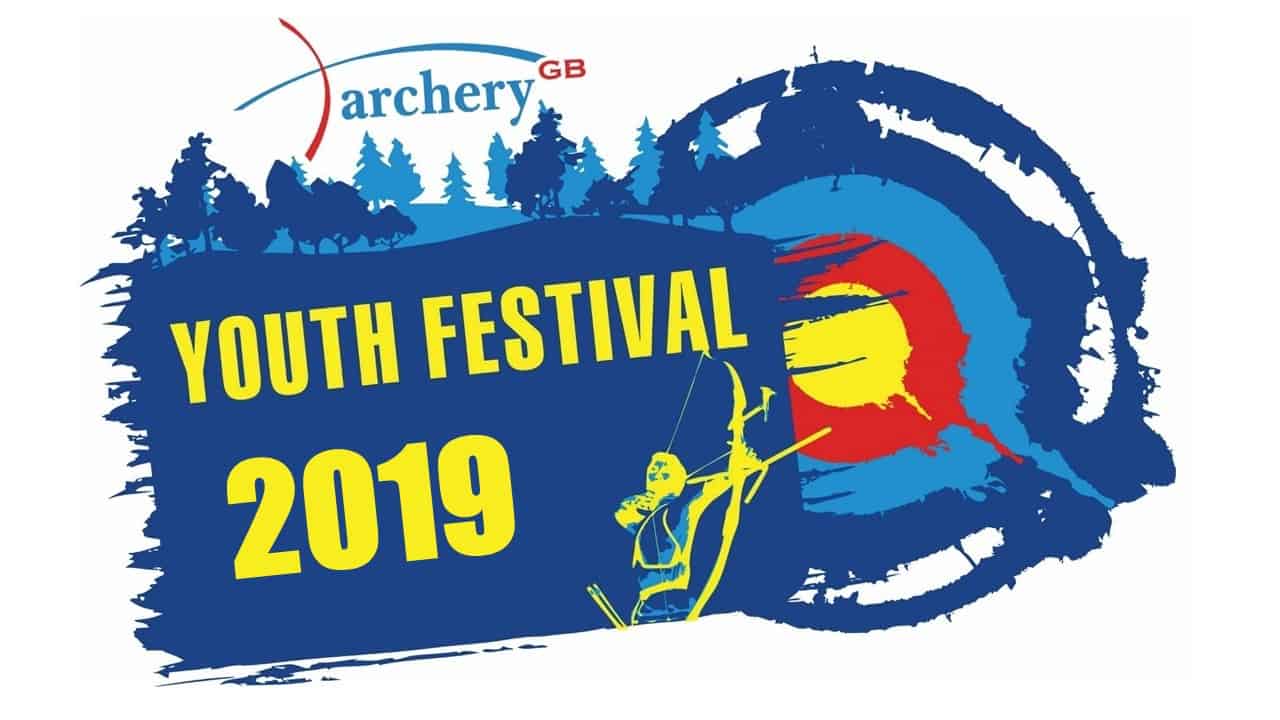 England eventually topped the medals table with four, two ahead of Ireland in a truly international field which also featured three athletes from Sri Lanka.
The Youth Festival also incorporates Key Event 3 and the Commonwealth Youth Championships. It is supported by Wales Archery, ArrowSocks, Reign Bowstrings and Sport England.
Recurve
Juniors Hannah Evans and Jacob Reid of England started the competition in third spot and battled to 6-0 wins over Scotland and Wales to face Rachel Moon and Kavin Premaratne of Sri Lanka in the gold medal match. The top seeds beat Ireland's Hannah Rowley and Oisin Pfetzing Donnellan - who had earlier seen off Jersey - and the final was a classic, ending in a tie. That forced a shoot-off. Sri Lanka scored 14 but England went three better to take the title. Wales's Rhian Costall and Jakob Barrett-Rees beat Ireland 6-2 to win bronze.
Welsh cadets Thea Rogers and Ben Weston beat Scotland - who had notched up a 5-3 win over England - to face Ireland in the gold medal match. The Irish pair, Thea Fogarty and Luke Tassie, beat Jersey 6-0, Northern Ireland 6-0 and were in inspired form as they took gold with a 6-2 win. Molly McCormick and Sean Martin won bronze for Northern Ireland, beating Scotland's Mirran Yule and Cameron Radigan 6-0.
Cubs Samantha Roberts and Yusuf Ali beat Sri Lanka 5-3 to put England into the gold medal match. There they faced Northern Irish top seeds Megan Havers and Jack Doherty - but were in no mood to be defeated, storming to a 6-2 win. Ravin Premaratne and Randhir Senaratne beat Scotland's Lucy Coutts and Jonathan Ralston 6-2 to secure bronze for Sri Lanka.
Compound
Scottish juniors Robyn Geddes and Matthew Wong beat Ireland's Lucy Mason and Rogan Cunningham by a single point to earn a place in the gold medal match. Their opponents were English top seeds Jenny Bryan and Lewis Haslam who had defeated Northern Ireland's Lara and Jay Saunderson. The final was hard-fought but the honours went to Scotland with a 153-150 victory. Ireland beat Northern Ireland 145-139 to take bronze.
English cadets Layla Annison and Adam Carpenter qualified in first place, giving them a bye into the final. The only question was: which nation would they face? The answer was Northern Ireland. Sinead Byrne and Stuart McCullough beat the Welsh team of Ella Gibson and Bob Pinder 134-127 to earn the privilege but eventually had to settle for silver as England won 153-141. Wales took bronze.
Some teams had to draft in other athletes from other countries due to not having enough members, this was agreed with team managers and organisers prior to the event.
The Youth Festival action continues all week with the team finals on Thursday and the individual deciders on Friday. Follow the results here and updates on:
our Facebook page
Twitter and
Instagram
Picture: Malcolm Rees