The compound bow was invented in 1966 in the United States, as a more mechanically efficient piece of archery equipment than the more traditional recurve or longbows. Find out how to shoot a compound bow, and learn about compound competitions
Compound bows are faster and more accurate than other types of bow
The compound bow was invented in 1966 in the United States, as a more mechanically efficient piece of archery equipment than the more traditional recurve or longbows. Compound bows use a levering system of pulleys and cables which, once drawn past a certain point, require almost no strength to hold fully drawn. These mechanics make the compound bow faster and more accurate than other types of bow. Modern compound bows are made from materials such as aluminium and carbon fibre.
The pulley system on a compound bow means that the limbs must be significantly stiffer than those of a recurve bow or longbow. This makes the compound bow more energy-efficient as less energy is lost through movement of the limbs. Compound bows are also more consistent as their rigidity means they're not as sensitive to changes in temperature or humidity.
Although compound bows are not used in the Olympic Games, they are used at the Paralympic Games, World Championships, World Cups and World Games.
Compound bows are widely used in hunting in the US, although bowhunting is not legal in the UK.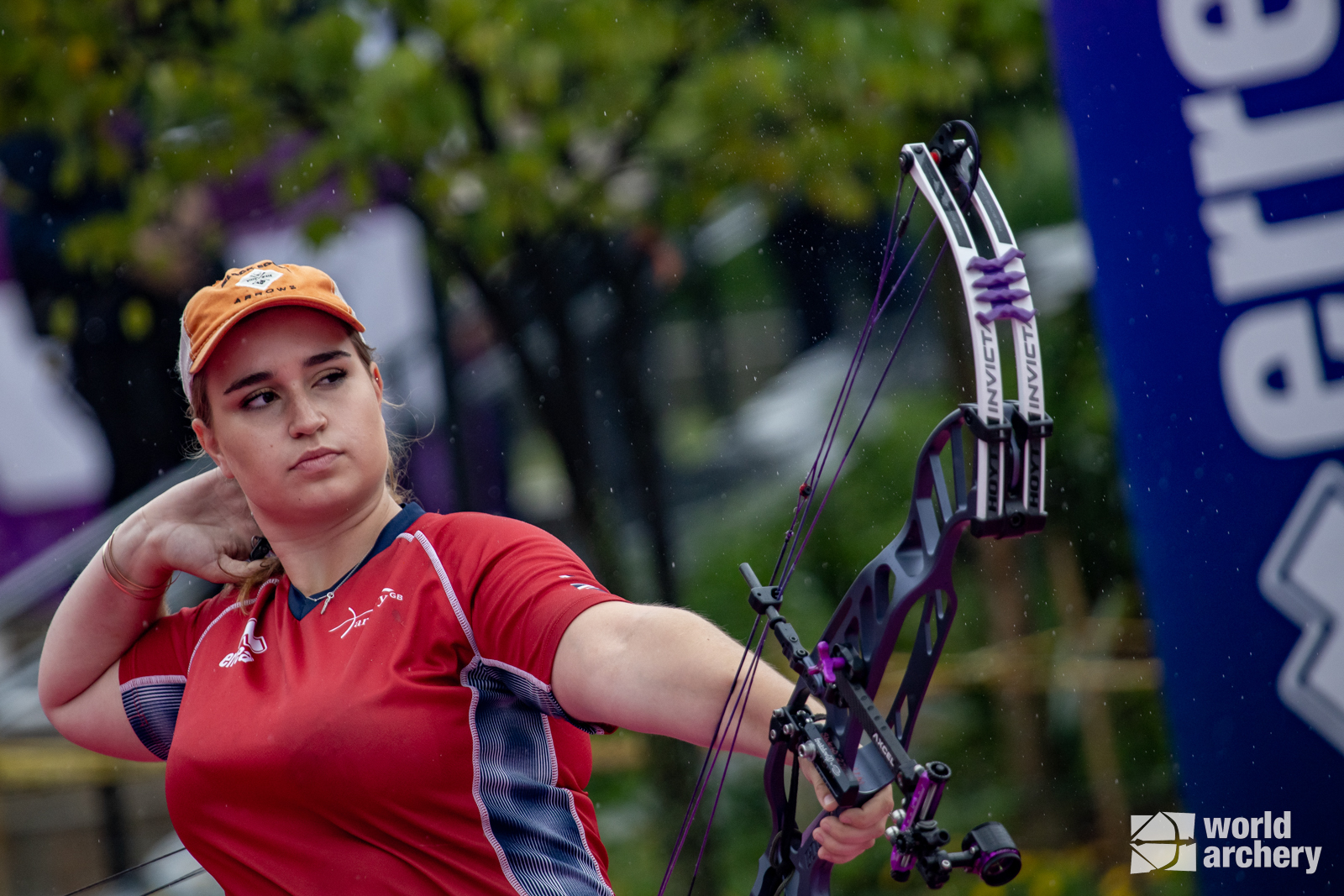 How to shoot a compound bow
Archers shooting compound bows draw the string to the mechanical stop, often using a release aid. The strength required to draw the bow decreases as the bow is drawn due to the levers and pulleys holding the bow in its fully drawn state. Drawing a compound bow can require up to 60 pounds of force, yet the holding weight at full draw can be as little as 13 pounds. This means that the archer can aim more easily as less force is required to simply hold the bow at full draw. An arrow shot from a compound bow can travel at speeds of over 350 kph.
Archers shooting with compound bows are permitted to use magnified sights as well as release aids, stabilisers and other mechanical aids.
At competitions and events, compound archers must consistently achieve near perfection - the difference between winning and losing is often just a couple of points.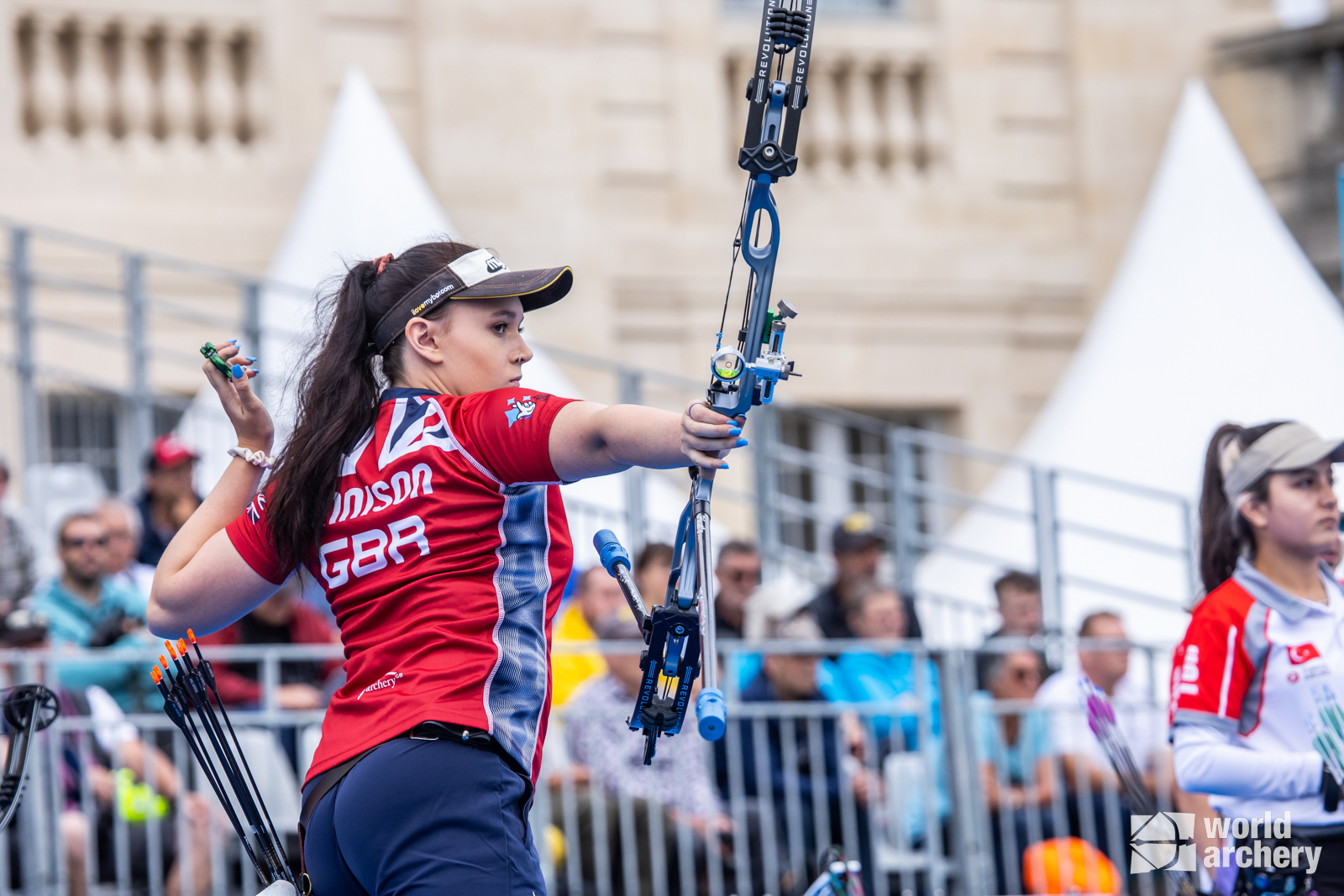 Compound competitions
Compound archers at international competitions shoot over a distance of 50m at a target face measuring 80cm in diameter, although the four outer rings are usually removed, with the gold 10-ring measuring eight cm in diameter.
The qualification phase consists of 72 arrows, after which archers are ranked by their total score to determine the seeds for matchplay. The elimination phase consists of head-to-head brackets in which the winner of each match advances and the loser is eliminated.
Matches are decided on cumulative score in which the goal is to have the highest number of points at the end of the regulation number of arrows. Individual matches consist of 15 arrows, mixed team matches shoot 16 arrows and team matches shoot 24 arrows.
Compound bows are also used for other disciplines, including indoor, field and 3D archery.