Archery is a highly accessible activity and para archery was one of the original Paralympic sports.
The history of para archery and information on the Paralympic Games
Para archery is one of the sports with the most similarity to its able-bodied counterpart and disabled archers can compete in both the Olympics and Paralympics as long as they meet the qualification criteria. Para archers may use their assistive devices to level the playing field against their able-bodied competitors.
Paralympic archery consists of shooting categories for W1, compound open and recurve open.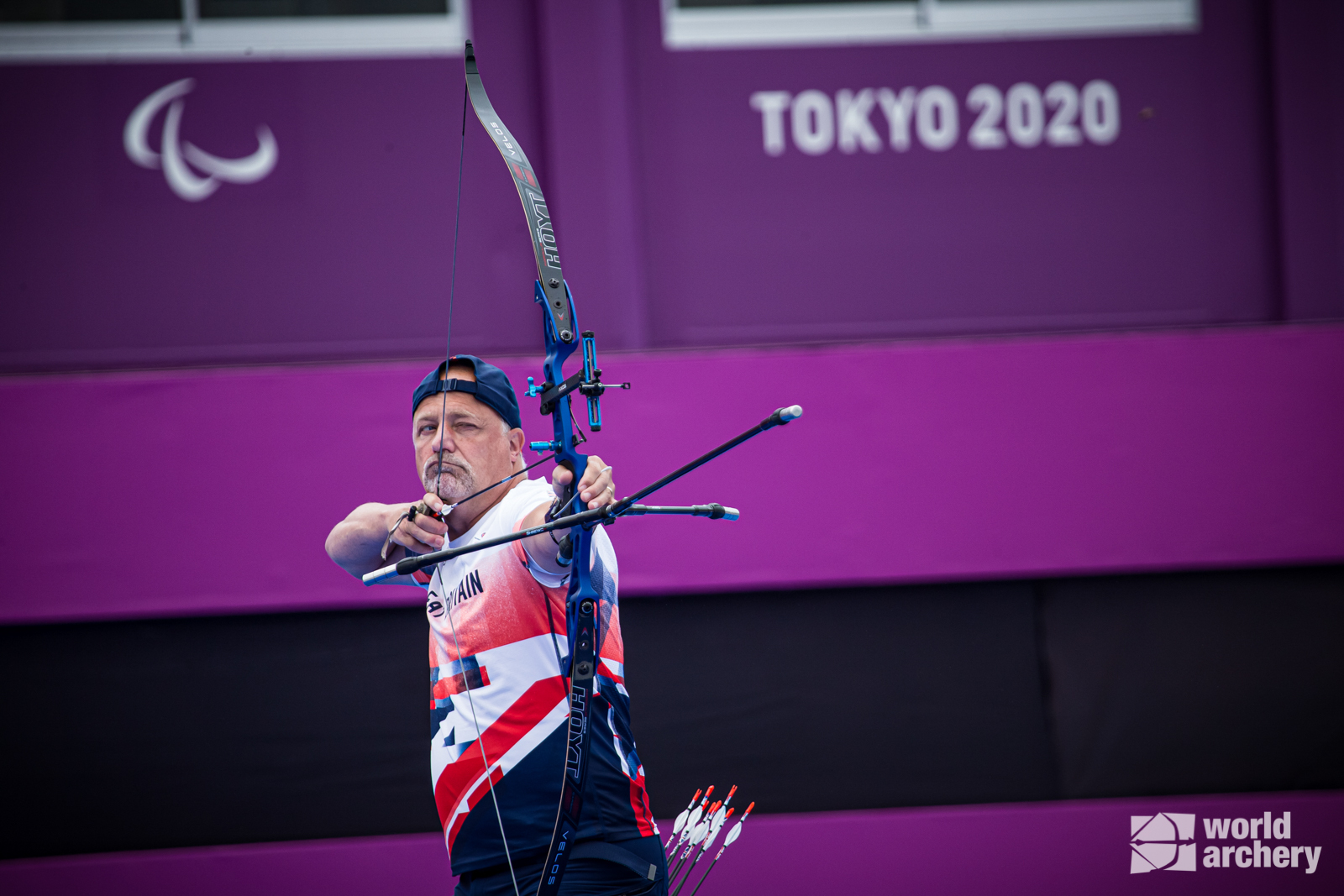 Assistive devices for para archers
Disabled archers may use assistive devices in their shooting, including release aids, mouth tabs, stools and wheelchairs, to level the playing field. Classified athletes may also compete with able bodied athletes in target archery events using their assistive devices.
Visually impaired archers are split into two categories depending on the severity of their impairment, and less impaired athletes must wear blindfolds during competitions. Visually impaired athletes shoot over a distance of 30m using tactile sights to aim and can have an assistant to help with loading arrows and scoring.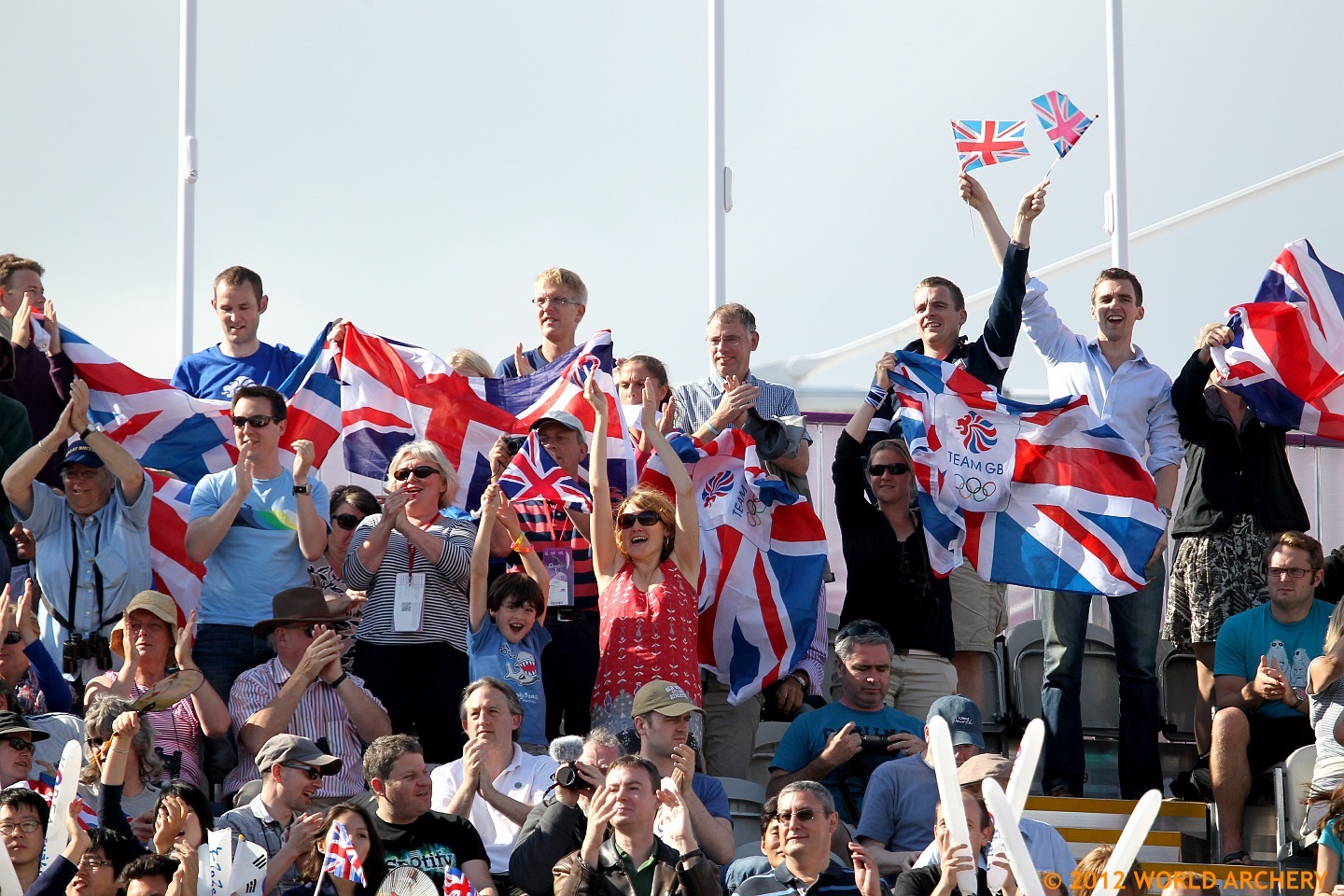 Classification for para archery
Archers must be classified to be eligible to enter any of these categories. Classification helps to define whether an archer can use an assistive device and groups athletes by the severity of their impairment to ensure fairness in the competition.
Athletes in the open category usually have an impairment in either the top or bottom half or one side of their bodies and usually use of their core muscles. In the open category, para archers can compete with a recurve or compound bow. They will compete in either the recurve open category or the compound open category.
In the recurve open category, archers shoot at 70 metres at a 122-centimetre target. There is a qualification round followed by elimination matches, which are shot in set systems. In the compound open category, archers shoot at 50 metres on an 80-centimetre target. As with recurve, there is a ranking round but then followed by cumulative scoring elimination matches.
Athletes in the W1 category usually have an impairment in the top and bottom halves of their bodies, torso and at least three limbs. In the W1 category, recurve and compound are both used. However, there are limitations on draw weight to 45lbs maximum, and magnified sights and peep sights are not allowed.
Compound archers in the W1 category will shoot at an 80-centimetre target that is 50 metres away for the qualification round and the cumulative score elimination matches.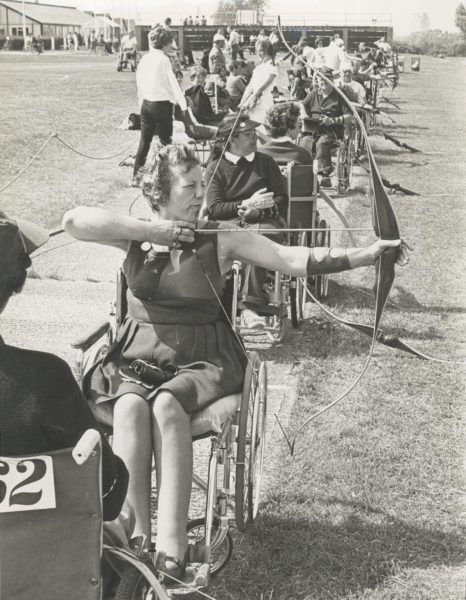 The history of archery at the Paralympic Games
Archery was used as a rehabilitation activity for injured world war veterans by Dr Ludwig Guttmann at Stoke Mandeville Hospital in the 1940s.
Guttmann, a Jewish doctor who escaped Nazi Germany in 1939, worked with ex-servicemen using revolutionary techniques to rehabilitate and show them that life could still be lived and enjoyed. He began by organising games of wheelchair polo and basketball - for men who had previously been told they would never get out of bed again, Guttman was life changing!
Archery, requiring only upper body strength and allowing Guttman's patients to compete against able bodied athletes, proved incredibly popular.
Bob Paterson, a senior member of the International Wheelchair and Amputee Sports federation (IWAS), said:
"After injury Guttmann focussed an individual's mind on what they can do rather than regretting what they can no longer do. Through sport Guttmann gave that person back the will to live a full life with pride and self-respect."
On 28 July 1948 the Olympic Games opened in London. On the same day, Guttmann
hosted the first annual Stoke Mandeville Games. 14 men and two women, all with spinal injuries, competed in wheelchairs – the highlight being the archery competition. By 1950 there were 60 competitors from across England, competing in archery, javelin and netball.
Guttman is now regarded as the founder of the Paralympic movement, and when a Dutch team participated in 1952, the foundations were laid for an international event.
The first Paralympic Games was in Rome in 1960 and featured archery which has remained on the programme ever since.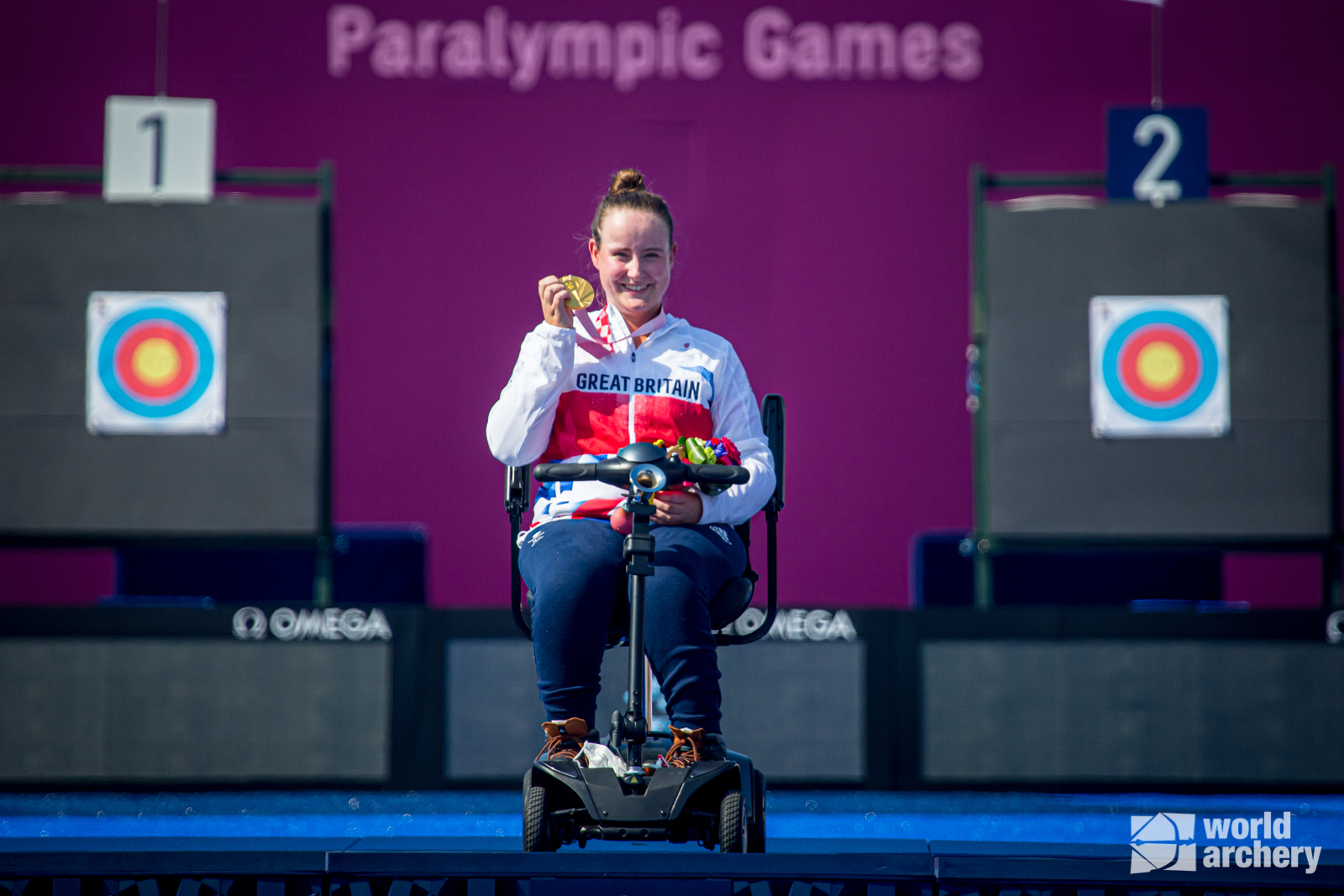 Performance Development Pathway
How Archery GB supports athletes to follow their goals in performance archery