We are delighted to announce the first set of competition dates for 2023.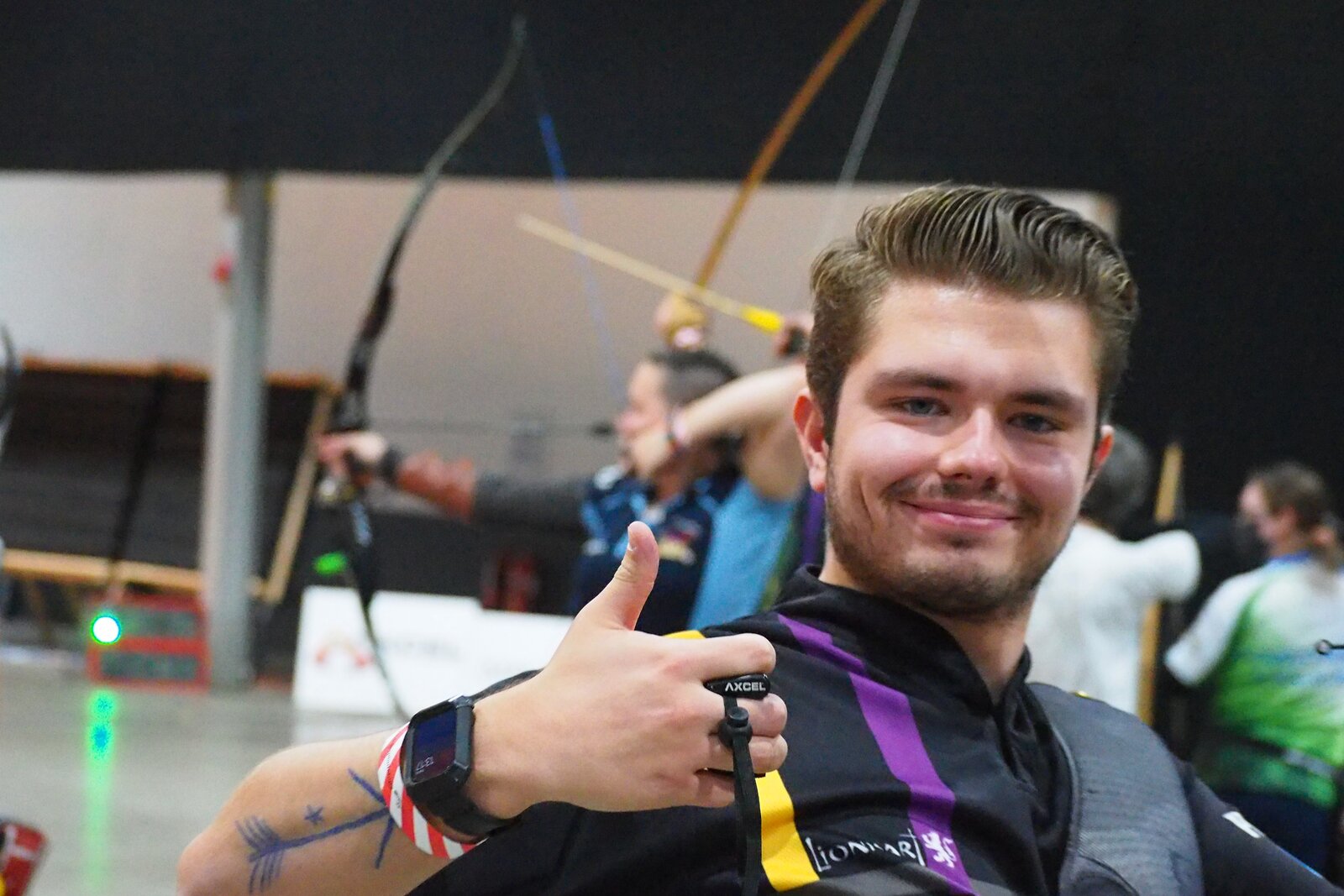 Jon Nott, Archery GB's Events & Competitions Manager, said: "Next year looks to be an amazing year for competitions with the European Grand Prix in April followed by the start of the National Tour and then a host of events for all ages and abilities.
"After a successful test event in 2022, barebow will become part of the National Tour for the first time and a new junior archery series gives our young athletes the chance to compete against each other around the UK."
While the majority of the dates are fixed, some are still to be determined, so keep checking back for updates. All formats and dates are subject to change.
Entries for all events will open on Thursdays at 7pm through the members portal. Mark your calendars!
Updates for 2023
The UK Masters will be held on 24-25 June. It will now be an open entry event. Early entry will be offered to all Master Bowmen and Grand Master Bowmen, plus the UK top 30 ranked archers, followed by open entry to all. Saturday will be a Tier 1 National Tour stage.
The date of the British Target Championships will move back to its traditional date of 12-13 August and will also include a Tier 1 National Tour Stage.
The National County Team Championships will be held on the weekend of 23-24 September to give counties more time to select their athletes. If any counties wish to incorporate any other intercounty matches within this weekend, please let us know in good time and we can organise your results. All counties are encouraged to take part in this National event. It will also carry Tier 2+ ranking points in 2023. Please note: When this story was first published, we said that no other World Record Status events would be allowed on this weekend in the UK. After lengthy discussion and consideration, we are happy for clubs to apply for WRS certification for events on September 23/24, 2023.
Barebows will now be included in the National Tour Finals. Entry places will depend on the numbers of entries at events.
Rankings
GB rankings will start from the first WRS event of the year and will run through to mid-October. Rankings will be updated twice per month – on the first and third Thursday of the month – and, using the rolling ranking system, will be listed on the AGB website from mid-May. The best five results from a 12-month period will be used.
National Tour rankings will be taken from Tier 1 shoots in 2022 only. We encourage all Tournament Officers to return results to us (Ianseo preferred) with the correct AGB numbers.
Full calendar of events
Competition Name
Date
Venue
Entry open

UK 3D Championships

10-11 June

Ballands

TBC

British Field Championships

29-30 May

Avalon

26 January

The Grand National Archery Meeting & Bristol Rounds

3-4 June

Lilleshall

2 February

The UK Masters

24-25 June

Lilleshall

GMB/MB and invitation entry: 2 March
Open entry: 16 March

Junior National Championships

1-2 July

Lilleshall

9 March

Youth Festival

31 July - 4 Aug

Lilleshall

19 January

UK WA 50+ Championships

6 August

Wallingford Castle

TBC

British Target Champs

12-13 August

Lilleshall

20 April

Disability Championships

9-10 September

Lilleshall

4 May

Junior UK Masters (Junior Archery Series Final)

9-10 September

Deer Park Archers

4 May

National County Team Tournament

23-24 September

Lilleshall

9 June

National Clout

21 October

York

Via Post or S80

National Indoor Weekend

2-3 December

TBC

TBC
Tier 1 events for National Tour
The top 30 ranked archers from the end of the 2022 season will get early pre-entry invites.
| | | | |
| --- | --- | --- | --- |
| Competition Name | Date | Venue | Entry open |
| National Tour Stage 1 - Bucks and Bounty | 29-30 April | Lilleshall | 19 January |
| National Tour Stage 2 - Barnsley Archery Club | May 6-7 | Shaw Lane RFC | 9 February |
| National Tour Stage 3 - Masters Lilleshall | 24-25 June | Lilleshall | 16 March |
| National Tour Stage 4 - Surrey Archery Weekend | 8-9 July | Tolworth | 23 March |
| National Tour stage 5 - Evesham Archery Club | 15-16 July | Badsey Cricket Club | 13 April |
| National Tour Stage 6 - British Target Champs | 12-13 August | Lilleshall | 20 April |
| National Tour Finals | 2-3 September | Wollaton Hall, Nottingham | Entry through qualification |
Junior Archery Series
This is a series of connected events that will have its Finals at the Junior Masters weekend.
By entering three stages of this, you will be allowed entry to the Junior Masters regardless of your Junior Master Bowmen status.
| | | | |
| --- | --- | --- | --- |
| Competition Name | Date | Venue | Entry open |
| Northern Stage | 20 May | TBC | January |
| Southern Stage | 17 June | Woking | January |
| Youth Festival | 31 July - 4 Aug | Lilleshall | January |
| Midlands Stage | 19 August | Meriden AC | January |
| Junior Archery Series Finals / Junior Masters | 9-10 September | Deer Park Archers | May |
International Events being hosted by Archery GB
Competition Name

Date

Venue

Entry open

Notes

European Grand Prix and European Games qualification event

3-8 April

Lilleshall Archery Field

Either GB Selection or open club entry on Wareos

Spectators welcome all week
Final at The Orangery 8 April