Archery GB is delighted to announce the team representing Great Britain at the forthcoming European Para Archery Championships.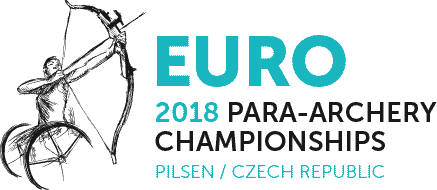 The team for European Para Archery Championships from 11 - 19 August in Pilsen, Czech Republic.
Information about the event can be found on the following links:
https://worldarchery.org/events/calendar?ComId=19282
http://www.pararchery-euro2018.eu/
The following athletes have been selected:
W1W: Jo Frith, Victoria Rumary
W1M: John Cavanagh
CWO: Jess Stretton, Jodie Grinham (Wildcard*)
CMO: Nathan Macqueen, John Stubbs
RWO: Hazel Chaisty, Tania Nadarajah
RMO: Dave Phillips
*Jodie has been selected as a wildcard on the basis of her demonstrating internally competitive performances in Italy and Czech Republic.
The support team are:
Team Manager: Tom Duggan
Coaches: Rikki Bingham, Andrea Gales, Charlotte Burgess.
Support Staff: Matt Mcgovern, Rich Collins, Bev Collins.
Great Britain will also be represented in the VI categories by the following athletes:
Phillip Tranter, Steve Prowse, Nick Thomas, Roger Rees-Evans, Richard Nicholl.
With team support from: Marina Marples, Lesley Prowse, Tom Hutton, Ian Rees-Evans, Marc MacFadyen and Chris MacFadyen.
Tom Duggan Team Manager commented 'The Europeans are our key milestone event this year and we are all looking forward to testing ourselves at another major championship.  It will be a great learning opportunity as we continue preparations for next year's Worlds.'