Layla Annison, Ella Gibson and Lucy Mason beat India to take bronze at the third stage of the Hyundai Archery World Cup in Antalya today.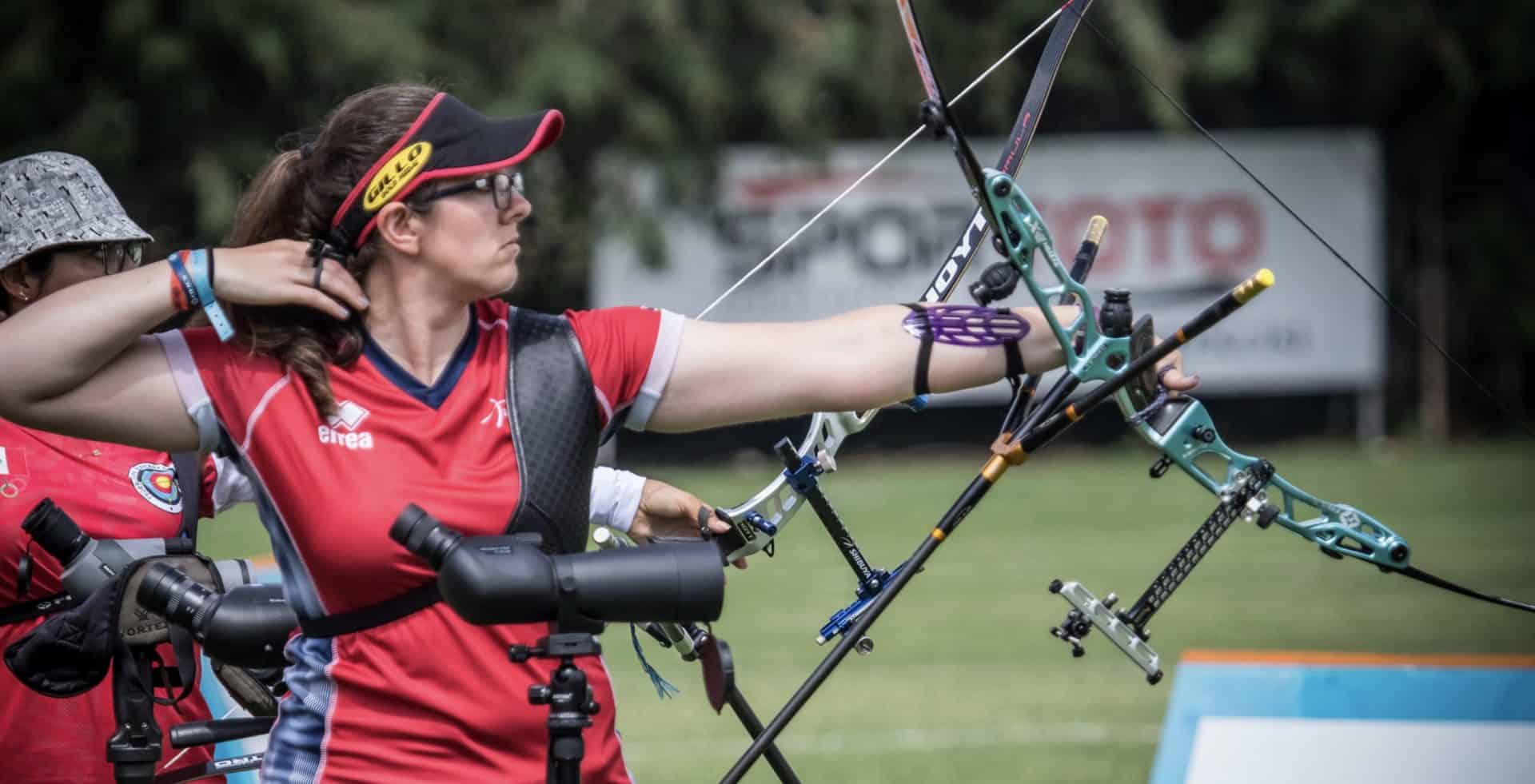 The compounders, who smashed their junior team ranking round world record by nine points during qualification, beat Germany 234-223 but were edged out of a shot at gold by the USA. That meant any medal hopes depended on beating Jyothi Surekha Vennam, Swati Dudhwal and Muskan Kirar. India took first blood but then Layla, Ella and Lucy hit form to claim a 228-226 victory.
Yesterday, our mixed teams were in action. Recurvers Bryony Pitman and Patrick Huston had defeated Kazakhstan but fell 3-5 to Russia and our compound team of Layla and Neil Bridgewater also beat Kazakhstan but lost out to Turkey.
In the other team categories, compounders James Mason, Neil Bridgewater and Stuart Taylor battled hard but lost by a single point to France. Recurvers Tom Hall, Patrick Huston and Alex Wise beat Poland in a shoot-off but fell to the USA. Sarah Bettles, Naomi Folkard and Bryony Pitman were beaten in a shoot-off with Georgia.
In the individual competitions, recurver Naomi Folkard beat Tsiko Phutkaradze of Georgia in shoot-off and Sweden's Elin Kattstrom 7-1 but was defeated by France's Audrey Adiceom. Bryony Pitman lost to Germany's Katharina Bauer in a shoot-off and Sarah Bettles fell 4-6 to Elena Yachnik of Belarus.
Patrick Huston beat Rok Bizjak of Slovenia 7-1 but then lost 4-6 in a tough battle with Ukraine's Viktor Ruban. Shoot-offs proved costly for Tom Hall, who lost to Mexico's Carlos Rojas and Alex Wise, edged out by Brazil's Marcelo Costa. Thomas Barber was beaten 7-1 by Moldovan Dan Olaru.
Compounder Layla Annison beat Spain's M Pilar Alvarez Ospina 148-140 and Mexican Andrea Becerra 148-146 but then lost to American Alexis Ruiz 145-146.. Ella Gibson overcame Germany's Kristina Heigenhauser 149-144 but was edged out in a shoot-off with Danielle Wentzel of South Africa. Lucy Mason was beaten 145-144 by Mexico's Fernanda Zepeda
James Mason was defeated by Elia Fregnan of Italy and Stuart Taylor beat Mads Haugseth of Norway 144-136 then lost a shoot-off against Mexico's Rodolfo Gonzalez. Neil Bridgewater defeated Filip Reitmeier of the Czech Republic 143-129 but then fell to India's Abhishek Verma, beaten 148-144.
You can find all the results here.
Above: bronze medallists Ella Gibson, Layla Annison and Lucy Mason. Picture: John Stanley