Emily Williams came with a hair's breadth of a longbow bronze medal at the 2017 World Archery 3D Championships in Robion, France, today.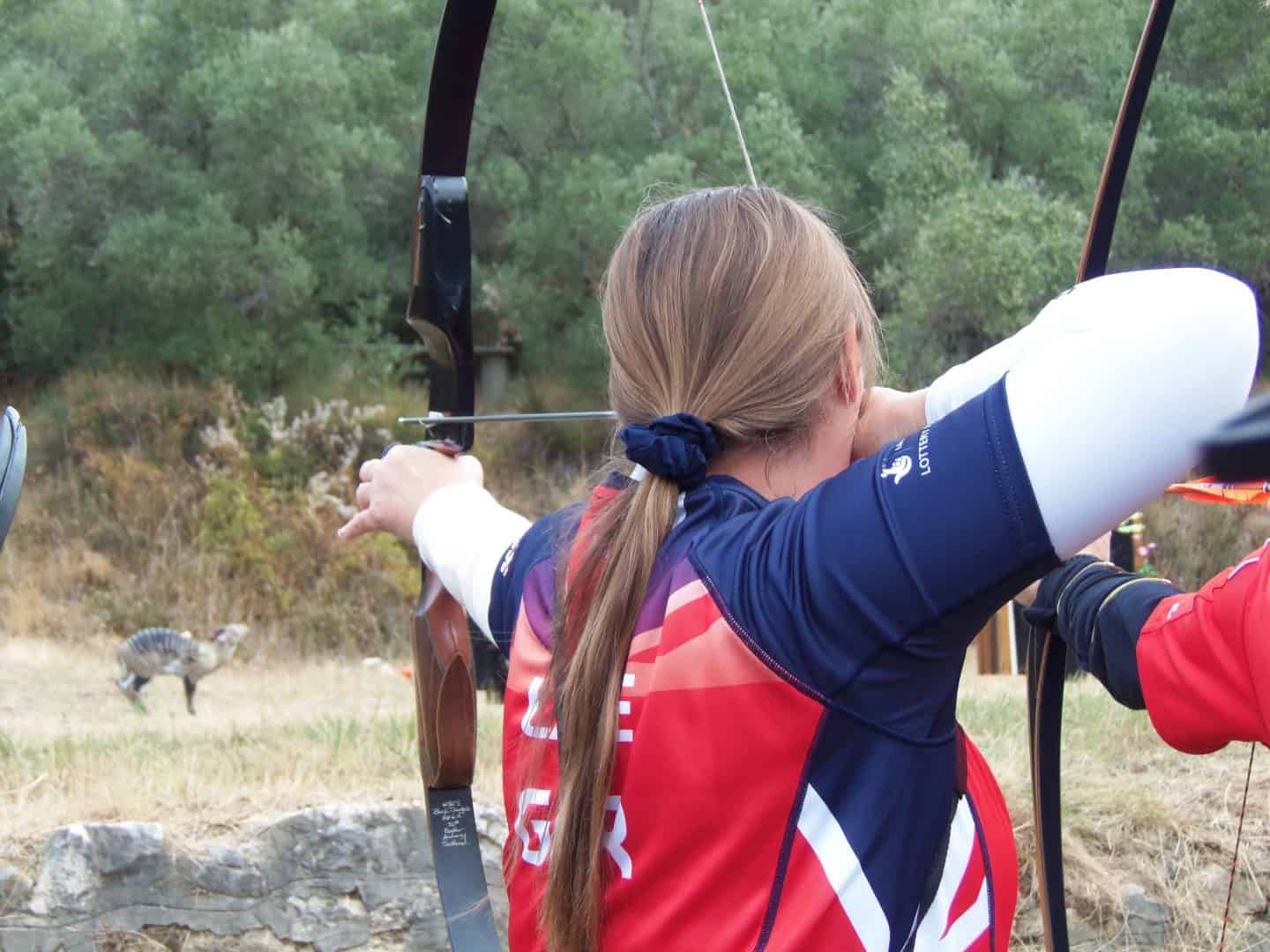 The 13th seed battled through two tough elimination rounds to book a semi-final showdown with top ranked Giulia Barbero. It was close but the Italian pulled ahead to secure her place in the gold medal match. That left Emily facing another Italian, third seed Paola Sacchetti, in the battle for bronze. The Briton fought hard, but Sacchetti proved too strong an opponent.
Going into the matches, Emily said: "I came out here to shoot a strong, happy shot one arrow at a time, I'm thrilled to have more arrows left to shoot at this point. My highest finish at an international was ninth so I've already beaten that, I'm up against some tough competition but I know I have an incredible amount of support from my teammates and everyone back home whatever the outcome."
Longbow teammate Anna Catling also made it through to the second elimination but just missed the cut, finishing sixth on 37 points.
Sixth seed Michaela Lake finished 15th in the first round of instinctive bow eliminations, while compounder Gary Cole, ranked 11th, ended his first elimination in 11th place.
In the rest of the competition, longbow archers Beth Duthie, Richard Powell and Alex Newnes finished their categories ranked 25th, 27th spot and 39th respectively.
Instinctive archer Lesley Sleight finished in 17th spot with James Kent 37th.
Compounder Duncan Thomas ended his campaign ranked 30th, ahead of Luke Wiseman in 45th spot. Amelia Thomas was ranked at 28.
Our highest qualifying barebow archer was Jessica Nilsson who just missed out by finishing 18th. That was one place ahead of Jason Meehan who ranked 19th in the men's category with Mel Rawlings 20th. Amelia Thomas ended the day in 35th place and Oliver Hartfield was 38th.
The women's team of Victoria Duncan, Jessica Nilsson and Emily Williams finished ninth and just missed the cut while Gary Cole, Jason Meehan and Richard Powell finished in 13th spot.
You can find the results here.
Above: Emily Williams. Picture courtesy of the University of South Wales
Follow us on:
Instagram: archerygbofficial
Facebook: Archery GB
Twitter: @archerygb