Archery GB invites clubs to participate in The Big Reopening in May - a chance to officially welcome members back to the range and prepare for the summer season!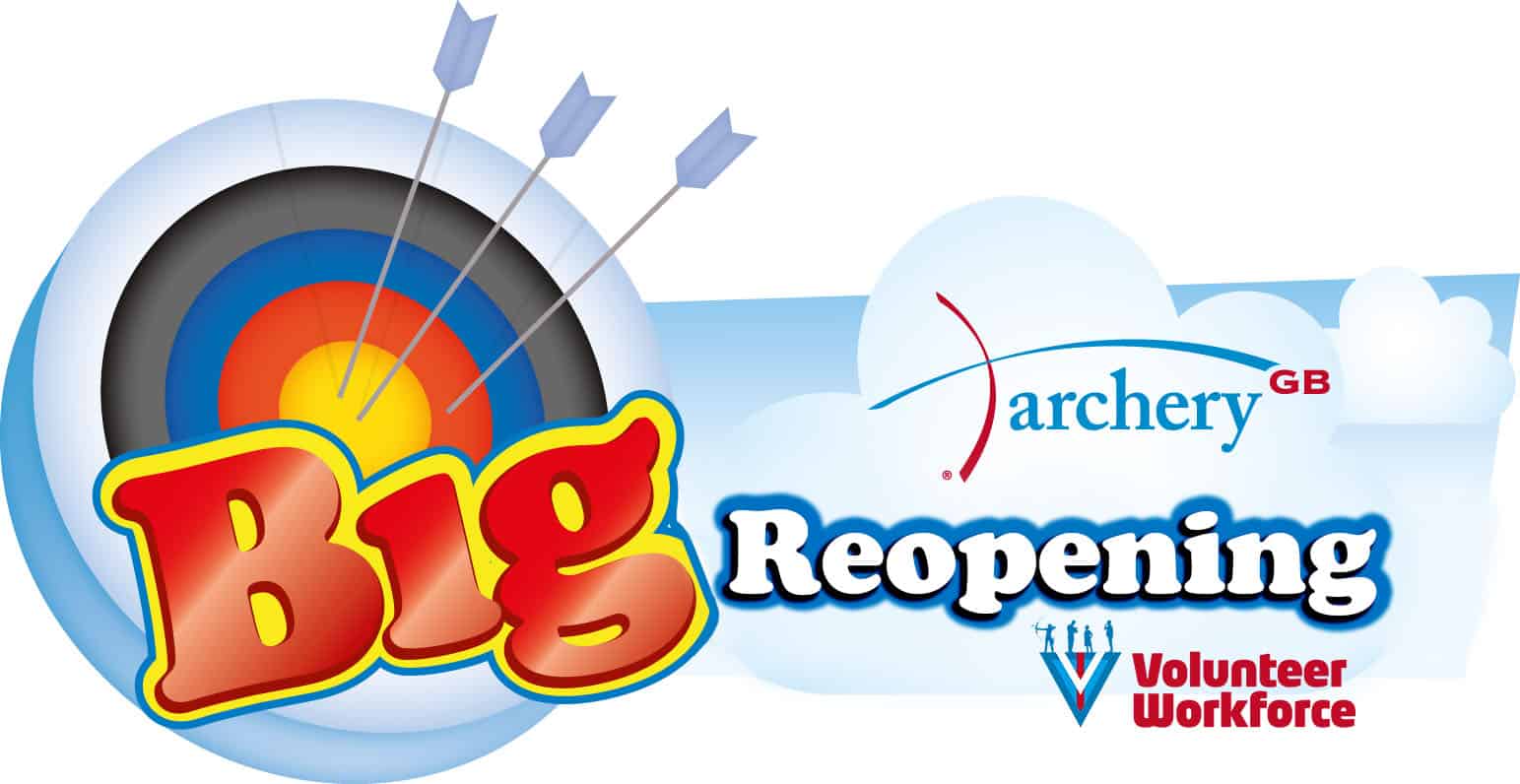 The aim of the Big Reopening is for all clubs to be able to reconnect with their members, no matter how much or how little shooting they've had the chance to do over the last year. If your club is not reopen for shooting yet, an online quiz is available from Archery GB which you could use to organise a virtual social for your club.
Add as many activities as you wish to your Big Reopening weekend to really put archery back in the forefront of everyone's minds. Remind everyone that they are still included, still connected, and why they still love archery!
Let us know your Big Reopening plans!
All clubs and groups are encouraged to take part. Choose which activities are right for you and which you can run in accordance with Covid guidance for your area. We know each club is unique and will need the flexibility to reopen when the time is right for them.
The Big Reopening Expression of Interest Form is available here to let us know your club's plans.
After you complete the form, information will be made available in a pack of suggestions for you to choose from. Please keep a record of your activities, and take photos if possible. Archery GB will contact you after the weekend to see how your weekend went!
Please also find our comprehensive Big Reopening Guide 2021 in the Documents section below. We hope this will help with your club event plans for the Big Reopening!