The 2016 ontarget Club Competition has started and has already created a bit of friendly rivalry.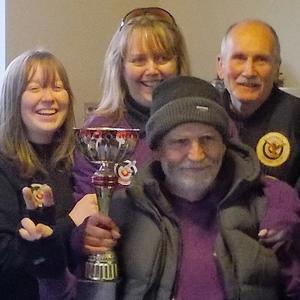 Eagle Bowman of Bedford and Kestrels Archers were drawn against each other for Stage 1 of the national competition, and used the occasion to turn the match it into a friendly competition and added longbows and barebows too. The winners, Kestrel Archers, took home the trophy, and have been rewarded with a home tie against Abbey Bowmen (Herts) in the next Stage.
Nikki Ledwick, Eagle Bowman of Bedford, said "It was an absolute blast and seriously close match. We want the trophy back next year!!"
Stage 2 is now open. 62 teams are contuining their 'Road to Lilleshall'. Defending champions Oxford Archers open their campaign at home against Banbury Cross Archers. While Surrey will be host of another local rivalry as Woking Archery Club play host to Guildford Archery Club. The county will the most teams in Stage 2 is Yorkshire with seven clubs making it through to Stage 2.
The winners will be crowned in September 2016 and will be awarded the ontarget Club Competition trophy and £500 that can be put towards the club's development. The runners up will receive a plate and £250.
"Great to see so many clubs being involved, and especialy those that have never been involved before. The competition is continuing to grow and the eagerness to take part and do their best can be seen in the clubs and archers involved." said Arran Coggan, Development Manager (Participation).
For all the stage results and further information on the competition click here.
Archery GB is sponsored by Foresters Friendly Society www.forestersfriendlysociety.co.uk
Follow us on Twitter: @archerygb