The archers from Great Britain compete in their individual matches at the European Field Championships in Porec, Croatia.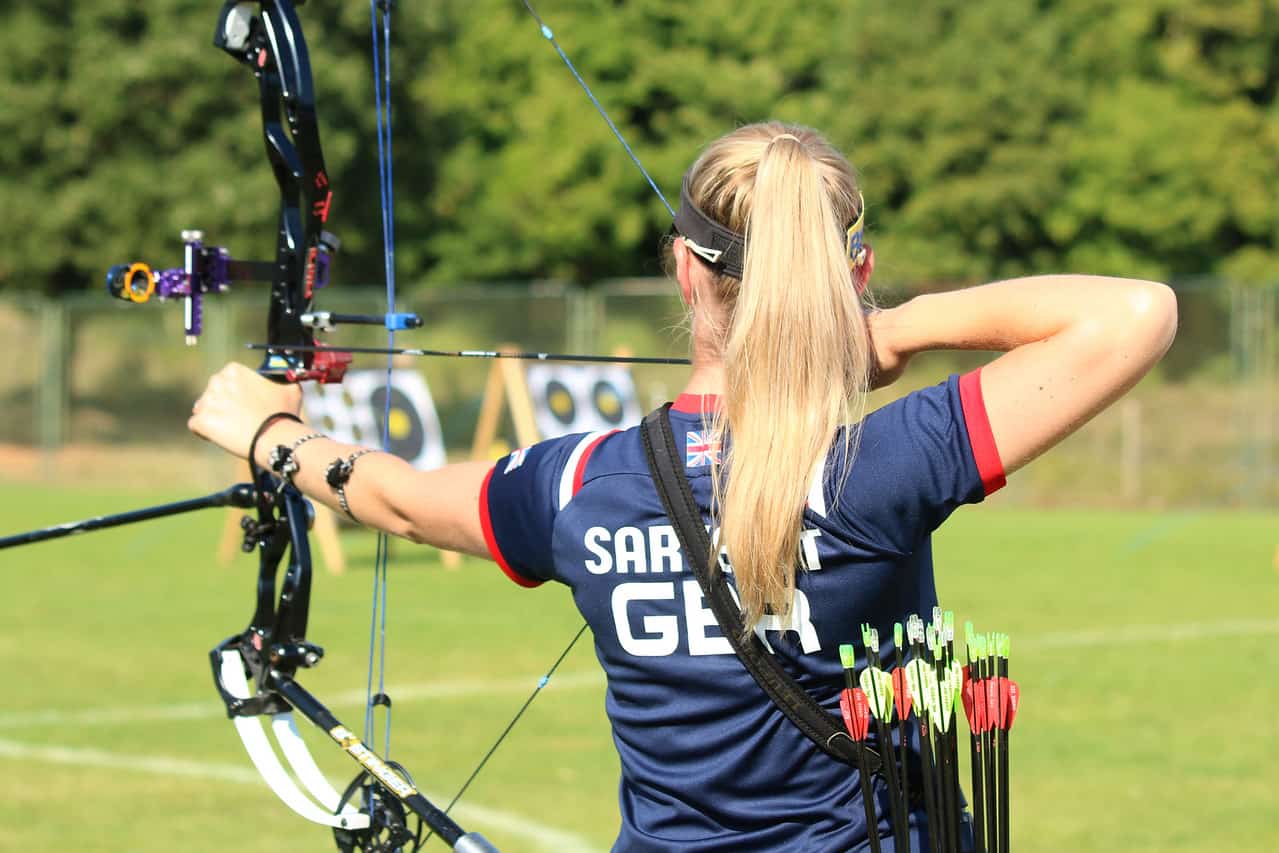 Compound
In the compound men category, Tapani Kalmaru shot against Slovenia's Dejan Sitar and lost 101-90. Teammate Chris White was able to beat his first opponent 100-97. In White's next match against Henning Luepkemann from Germany, the two archers both shot 99 points, but in the shoot-off, it was Luepkemann who took the win with a 6 to White's 4.
Compound woman Bayley Sargeant took her first match against Clementine De Giuli to a tie, shooting 90 points each. In the shoot-off, both archers shot a 6 and Sargeant's arrow was awarded closer to the centre to win her the match. Sargeant won her next match with two points to spare, 99-97, and then she won again, this time against Swedish archer Ida Karlsson, 96-95. Sargeant then had her semi-finals against top seed Amanda Mlinaric where she, unfortunately, lost 67-63, meaning Sargeant will be shooting for the bronze medal on Sunday.
Compound junior woman, Sinead Byrne, lost her match by only two points, 90-88.
Recurve
For the recurve men, Mark Nesbitt shot his first match against Croatian Lovro Cerni where he was beaten by a single point, 78-77.
Conor Hall won his first match 93-88, but then his next opponent was his teammate Patrick Houston. Both of the GB men shot their best, and it was Huston who took the win by only two points, 89-87. Huston then went on to beat French archer Sam Herlicq, 95-90. In his semi-finals, Huston shot 62 to his opponent's 59 to give him the win and therefore sending him to the gold medal match on Sunday.
Recurve woman, Bryony Pitman, shot 84 in her match which was not enough against her opponent's 87.
Recurve junior man, Joe Fairburn, won his first match by a single point 75-74, but he then lost his next match 81-68. And junior woman, Louisa Piper lost her match 75-70.
Barebow
Barebow man, James Annall, shot 69 points against the Spanish archer which was not enough to beat their 75 points. For the women, Carol-Anne Seez won her first match 65-62 and was then unfortunately knocked out by her Swedish opponent, 77-73. Teammate Romaine Mehaffey was also knocked out against Casandra Campo Tellez from Spain, 54-50.
Barebow junior woman, Kathryn Morton shot 45 points in her semi-finals, beating her opponent's 40 points to send her straight to the gold medal match.