The GB archers out in Maribor, Slovenia, fight their way through the elimination rounds.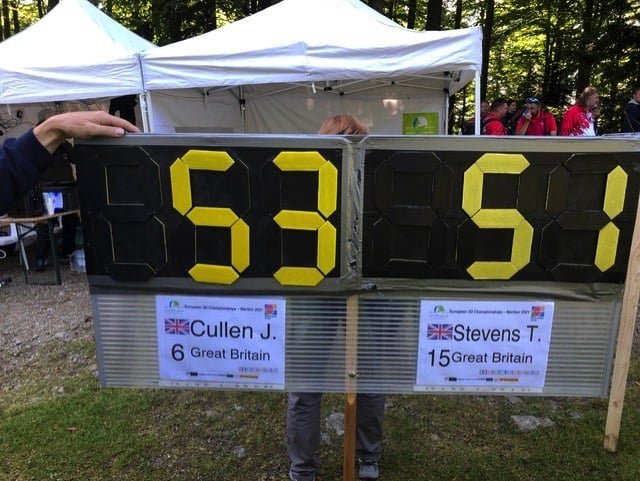 The individual head to head matches took place today in Maribor, Slovenia to decide which successful archers would make it to the gold and bronze medal matches.
In the instinctive mens category, both Terry Stevens and Jed Cullen won three consecutive matches, but unfortunately their next match was against one another. It was Cullen who was the winner of this match with just two points between the two British archer, 51-53. Cullen then went onto his next match where he lost to the Norwegian archer by three points.
James Annall in his first match won with a two point lead for the barebow men. However, Annall's very impressive score of 61 points was not enough to beat the Italian archer Eric Esposito with just a single point between them.
For the barebow women, Carol-Anne Seez unfortunately lost her first match against the Austrian opponent, and as did Sarah Hake against the Hungarian. Victoria Williams was successful in winning her first round, however her 46 points in the next match was not enough to beat the Spanish archer.
And for the longbow women, Emily Williams won her first match with a three point lead. But it was the Austrian archer who narrowly defeated Williams in the next match.
Final positions
Jed Cullen, 5th
Terry Stevens 7th
Victoria Williams 15t
Sarah Hake 19th
Carol Anne Seez 19th
James Annall 15th
Two of the team members at this event, James Annall and Carol Anne Seez, will head to Porec, Croatia to compete at the European Field Championship which takes place from Tuesday 7th September.