Compound woman Ella Gibson will shoot in the semi-finals at the 2023 Paris World Cup, and has secured her position in the Finals.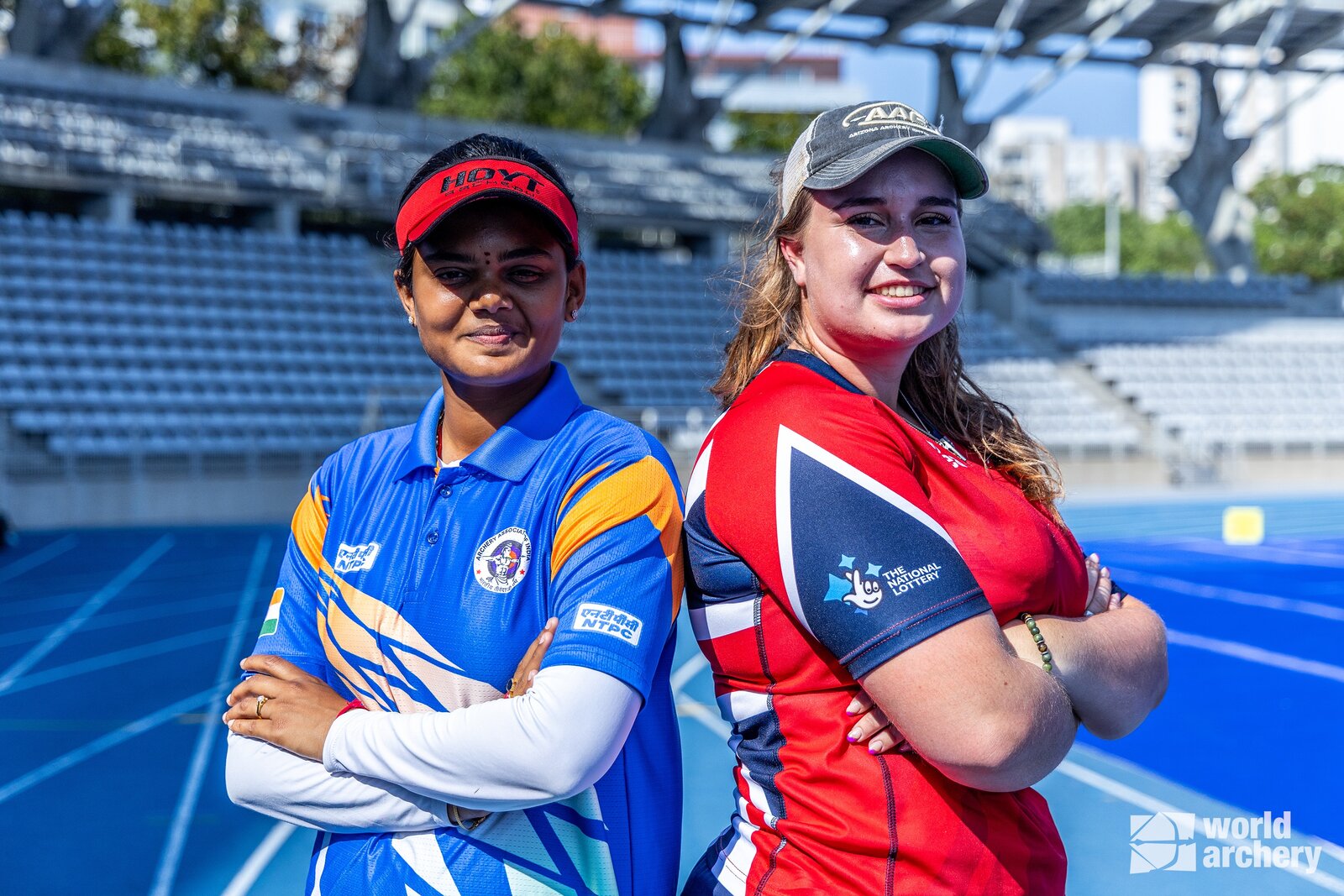 In Paris for the fourth stage of the 2023 World Cup, Ella Gibson makes her third top four finish of the World Cup season. She started her week by finishing 4th in qualification with a 708, and today was the head-to-head eliminations.
She won her first round by 16 points, and the 1/16 round saw her beat Korea's Cho Su A with 145 to 144. In the 1/8 round, Ella faced 13th ranked American Alexis Ruiz winning with an almost perfect 149 to Ruiz's 144. Finally, the quarter finals had Ella shoot against recent world champion, Aditi Gopichand Swami. After a shock miss from the Indian archer, this put Ella 11 points in the lead after only three arrows. The match ended 148-135, sending Ella into Saturday's live semi-finals where she will shoot against Swami's teammate, Jyothi Surekha Vennam.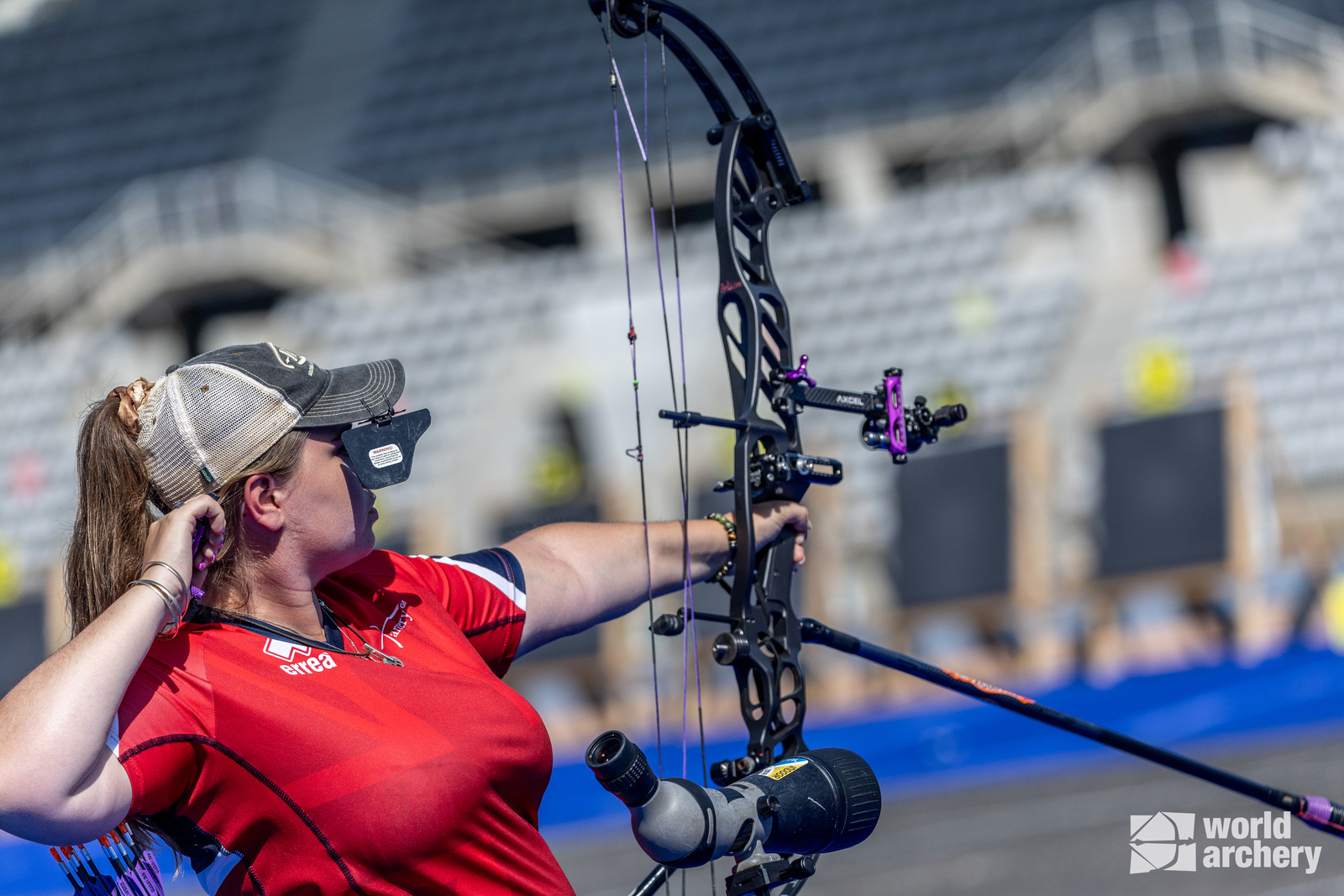 Through points earned across the four stages this year, Ella has also secured her place in the top eight compound women for the 2023 World Cup Finals for the second year running.
Ella told us: "I'm really proud to finish the World Cup season with another final four. It's a great set up moving into the Finals in a month's time, and gives me lots of confidence going ahead."
Additionally, in yesterday's team rounds, Ella, Izzy Carpenter and Layla Annison narrowly missed out on the bronze medal. After losing to Korea by only one point in the semi-finals, the GB trio will come home with 4th place.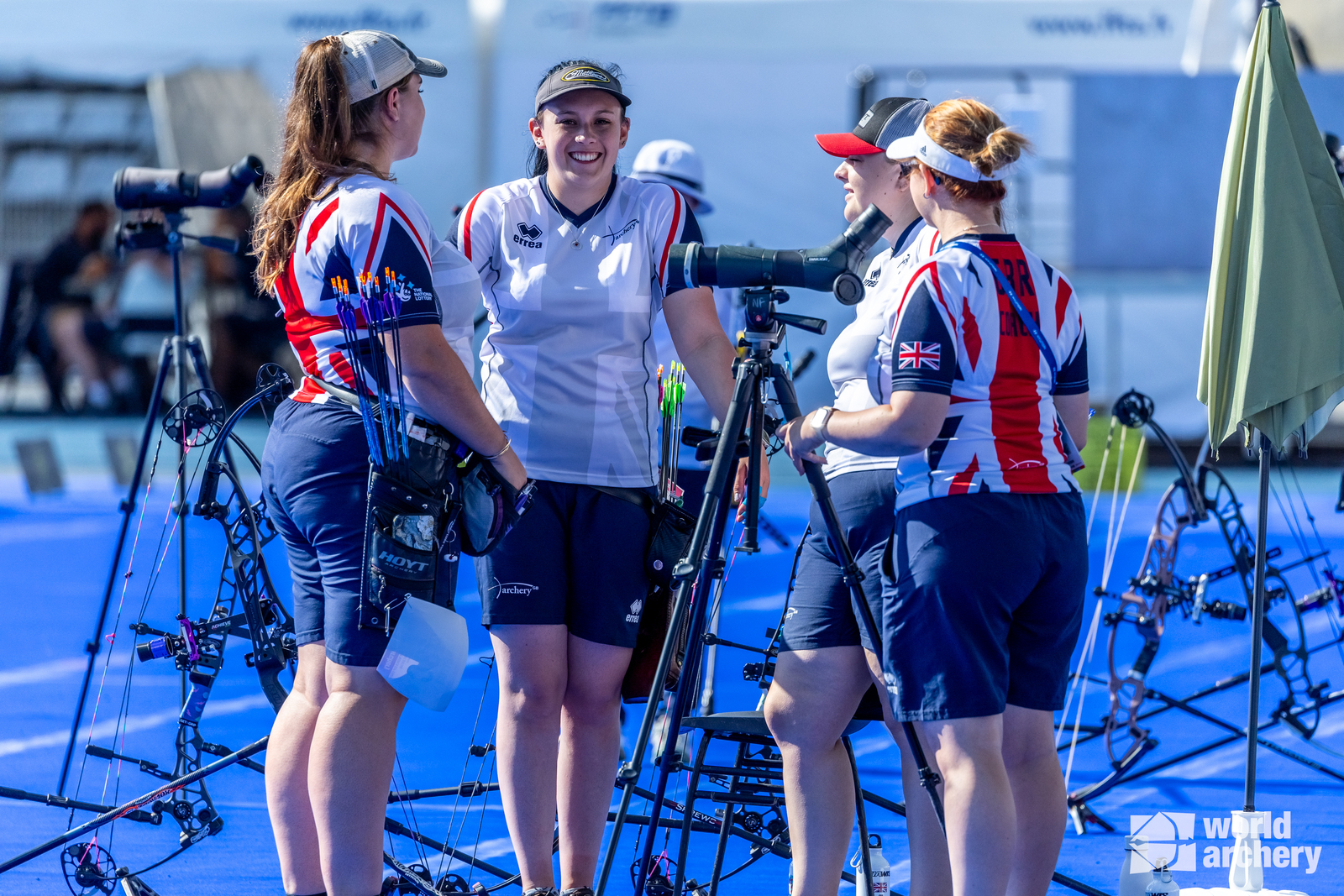 Tomorrow morning, Ella will shoot with top GB compound man Adam Carpenter in the mixed team event. In 2022, the duo came away with the bronze, and they will be hoping for a similar if not better result this year.
The recurve archers will shoot their individual matches tomorrow afternoon from 12:13 pm BST, and the scores to follow these matches can be found here.